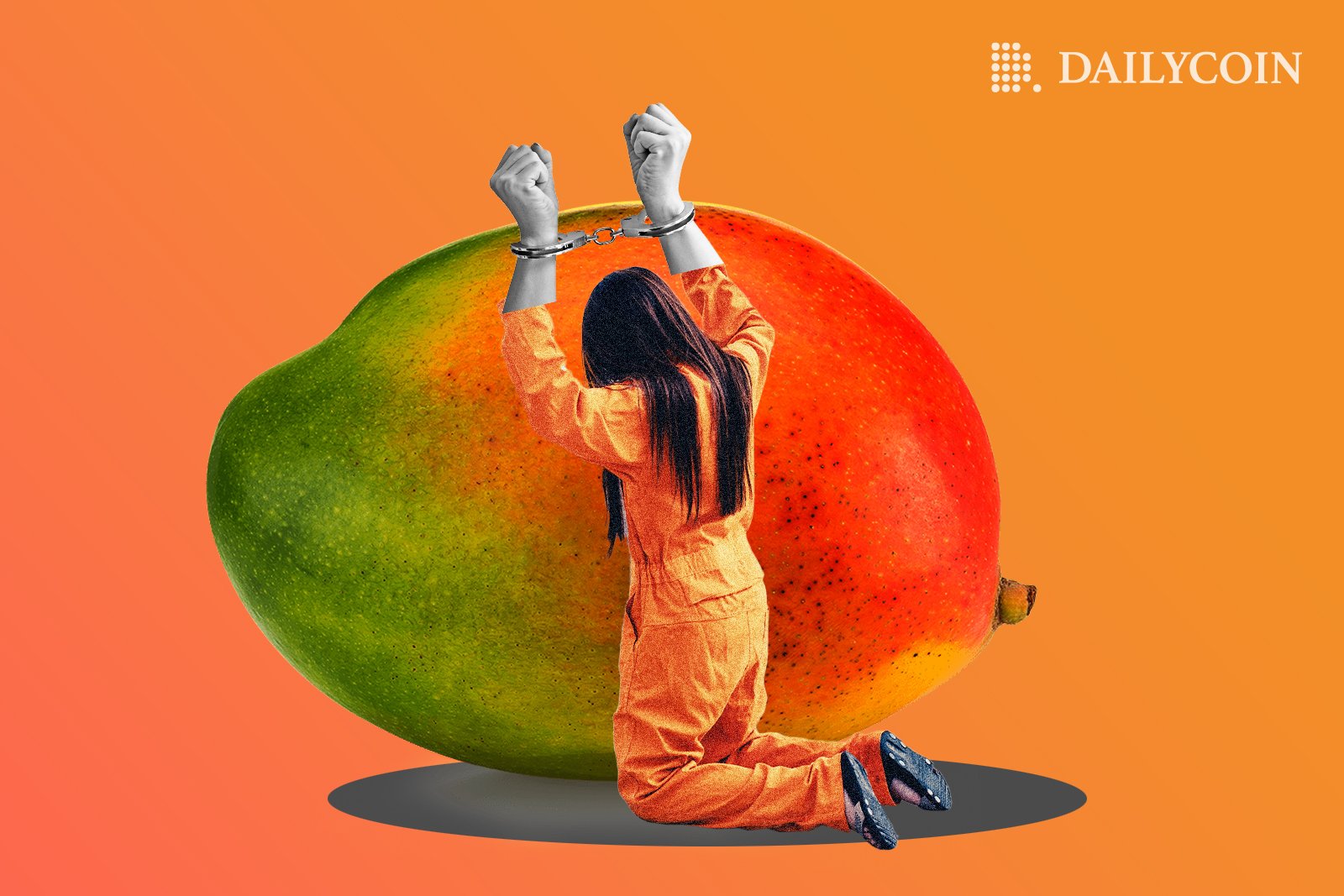 Avraham Eisenberg, the crypto trader who drained $110 million from Mango Markets in October, was arrested in Puerto Rico.
The FBI charged Eisenberg with commodities fraud and commodities manipulation.
The FBI revealed that Eisenberg fled the U.S. a day after the Mango exploit. He went to Israel, potentially knowing his actions might have been illegal.
Eisenberg faces hefty fines and even jail time.
Avraham Eisenberg, the crypto trader behind the $110 million decentralized finance (DeFi) platform Mango Markets exploit, has been arrested in Puerto Rico and charged with market manipulation offenses.
According to a complaint filed with the Southern District of New York and made public on December 27, the Federal Bureau of Investigation (FBI) charged Eisenberg with two criminal counts: commodities fraud and commodities manipulation.
Brandon Racz, a Special FBI Agent, said in the complaint that Eisenberg "knowingly and intentionally" inflated the price of Mango Markets' native token MNGO relative to USDC in late October.
"Eisenberg used an account that he controlled on Mango Markets to sell a large amount of Perpetuals for MNGO and used a separate account on Mango Markets to purchase those same Perpetuals. In other words, Eisenberg sold himself MNGO Perpetuals," Racz said.
Eisenberg then took out huge loans from the Mango treasury against the inflated MNGO collateral, which drained the Mango treasury of $110 million, leaving it empty.
The exploiter then took to Twitter to doxx himself and brag about his endeavors, calling the exploit "a highly profitable trading strategy" that was "legal."
Eisenberg tried to avoid legal troubles by returning $67 million to Mango and keeping $47 million as a bounty reward. One of the conditions for returning the $67 million was that the Mango team would abstain from contacting law enforcement.
However, it seems that Eisenberg suspected his actions might have been illegal. Racz said in the complaint that Eisenberg left the U.S. a day after the exploit and flew to Israel.
"Based on the timing of the flight, the travel appears to have been an effort to avoid apprehension by law enforcement in the immediate aftermath of the Market Manipulation Scheme," he said. 
Eisenberg was arrested on December 26 in Puerto Rico. He faces significant fines and potential jail time.
Eisenberg's DeFi Adventures
After successfully exploiting Mango Markets, Eisenberg tried a few other market manipulation tactics.
For example, a week after stealing $110 million from Mango Markets, he bragged on Twitter about creating a meme coin called "Mango Inu" and rugged investors for $250,000 in minutes. He was again quick to defend his actions, saying that his coin "is not a security" and that he didn't do any marketing or promotion.
Most users on Twitter reacted negatively to the exploit, with some saying Eisenberg was "literally asking for jail." Eisenberg responded by saying, "Avraham did nothing wrong."
Eisenberg then tried to take down Aave and Curve, one of the industry's most robust decentralized finance platforms. The manipulator attacked Aave's Curve (CRV) pool by borrowing $50 million worth of CRV and short-selling it on centralized exchange OKX. Eisenberg wanted to liquidate Curve founder Michael Egorov's $48 million loan and leave Aave with millions of dollars of bad debt.
Eisenberg came close to liquidating Egorov but failed to reach his goal in the end. He lost around $10 million in this trade and left Aave with a small $1.6 million in bad debt.
It's unclear whether Eisenberg will go to prison.
No details have been given on Eisenberg's potential extradition to the U.S.
Avraham Eisenberg's story shows how seemingly legal actions can quickly become the subject of a criminal case. Those interested in doing something similar to what Eisenberg did should think twice before engaging in any potentially illegal actions.