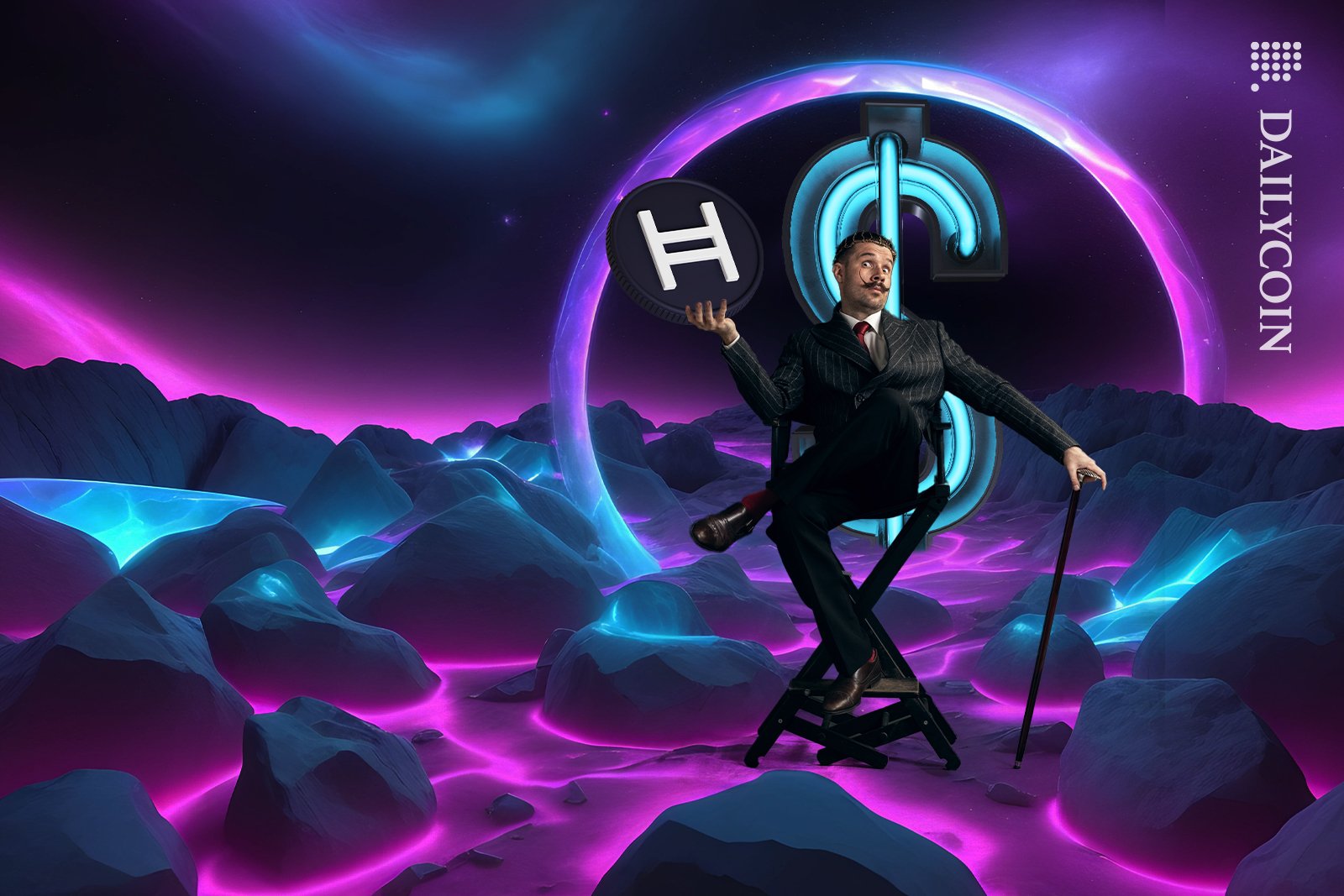 Altcoin $HBAR inked 9% gains as Hedera announced the stablecoin studio.
The open-source toolkit offers an all-in-one stop for stablecoin issuance.
Industry leaders discuss the advantages of stablecoins at Token 2049.
At this year's Token 2049 in Singapore, Hedera Hashgraph introduced an open-source software development kit (SDK) for retail customers, financial institutions, and enterprises. The concept of Hedera's all-in-one stablecoin studio aims to simplify the process of applying for a stablecoin on Hedera's network for both small retailers and large enterprises.
What Does Hedera's Stablecoin Studio Bring to the Table?
This new interactive product by Hedera Hashgraph solves a couple of issues that most stablecoin issuers have bumped into. First, the proof-of-reserve functionality enables businesses to track and manage the treasury precisely, while token issuance coding can now be done in one place.
Secondly, Hedera Stablecoin Studio has easy compliance configurations, which will be useful when connecting the Stablecoin Studio to third-party cryptocurrency custody providers and Hedera's native KYC/AML service. Various industry players at the Token 2049 conference tested Hedera Stablecoin Sudio, including Andre Chan, the Innovation Lead at SCBTechX.
Here's what Chan had to say about Hedera's stablecoin studio: "Modules like these enable technologists like ourselves to focus on use case innovation, standardizing the way we build and innovate on top of Hedera." The high potential has also been highlighted by Jared Lindolent of Standard Bank, who pointed out the much-needed advantages of stablecoins: stability, transparency, accessibility, and security.
On the Flipside
The launch of Hedera's native stablecoin studio has boosted $HBAR by 9%. The #31 crypto by global market cap is nearly restoring the $2bn market cap.
Currently, $HBAR trades at $0.051325 but is still down 29.8% in monthly terms and 90% down from its ATH set at $0.569229 almost two years ago.
Hedera had to temporarily shut down the mainnet in March 2023, as the outage on the hashgraph network resulted in over $575,000 drained by cybercriminals.
Why This Matters
Hedera Hashgraph is one of the leading altcoins in retail adoption. Hedera has already partnered with FedNow, Kia, Hyundai & LG Electronics, to name a few.
Explore DailyCoin's trending crypto news:
SWIFT Enlists Three Central Banks for CBDC Connector Beta Test
F2Pool Debates $500K BTC Fee Return as Paxos Confirms Error