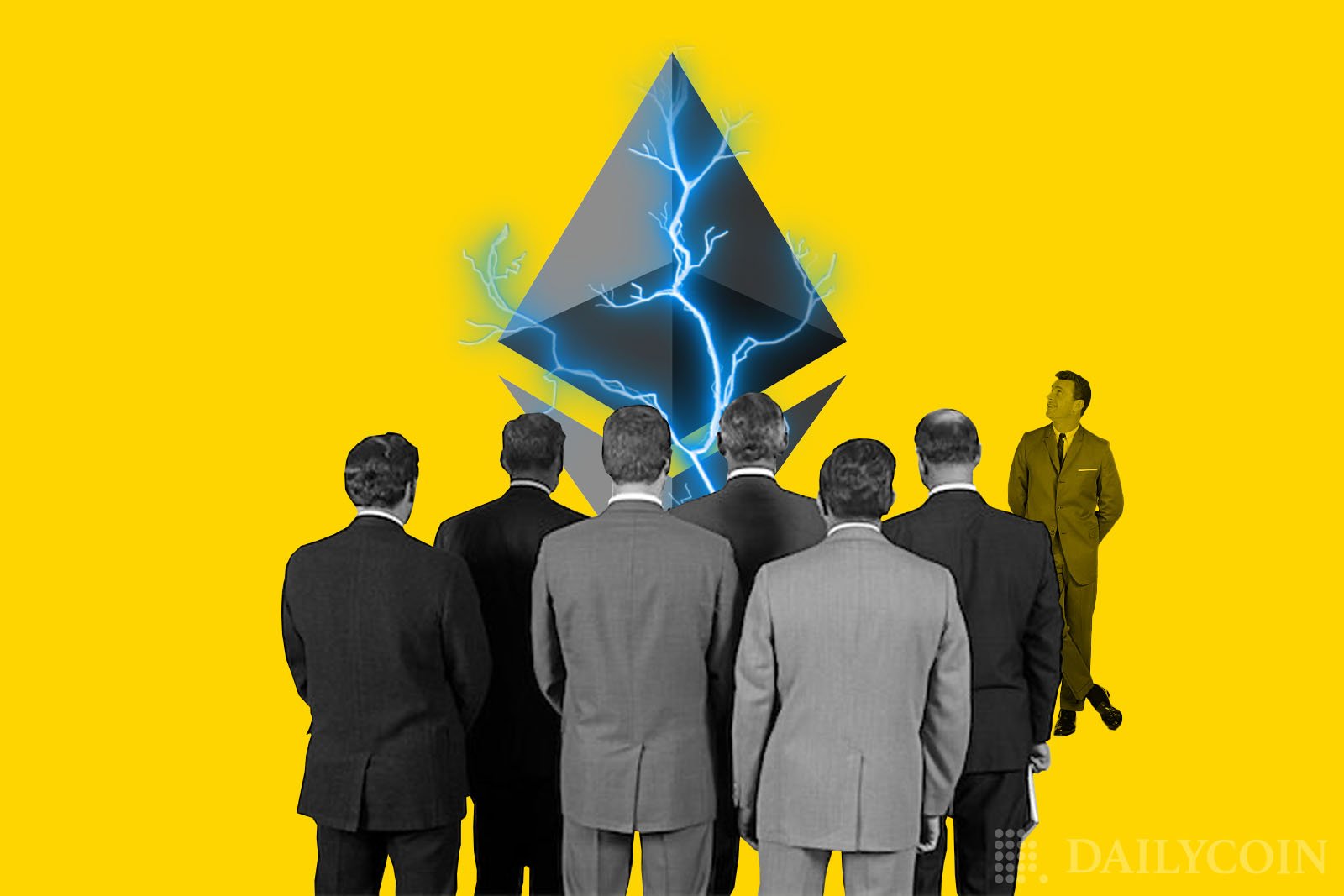 As the long-awaited Ethereum Merge is expected around September 19, institutional investment in Ethereum-related products has increased.
Institutions Are Investing Heavily
The latest edition of the Digital Asset Fund Flows Weekly Report by CoinShares reports that institutional investors are increasing the amount of money they are betting on Ethereum-based investment products.
Institutions are investing heavily as attitude toward the second-largest crypto asset in the world sees a positive reversal that may encourage more purchases:
"Ethereum saw inflows totaling US$16m and is enjoying a near 7 consecutive week run of inflows totaling US$159m. We believe this turn-around in investor sentiment is due to greater clarity on the timing of The Merge where Ethereum shifts from proof-of-work to proof-of-stake," the report said.
James Butterfill, the head of research at CoinShares, thinks that investor attitude has changed. The executive attributed the "turnaround" in investor sentiment to "greater clarity" around the timing of the Merge.
When Will the Ethereum Merge Come?
The Merge aims to eliminate the energy-intensive mining process while simultaneously securing the Ethereum network with the help of staked ETH.
After months of delays, the Ethereum mainnet will finally merge with the Ethereum 2.0 Beacon Chain to complete the transition from a Proof-of-Work (PoW) consensus mechanism to a Proof-of-Stake (PoS).
The Merge date is set around September 19. Ultimately, the Ethereum 2.0 merge will be a historical moment in crypto history and has been a highly anticipated event since its reveal in November 2020, when the Ethereum Foundation announced the Beacon Chain's deposit contract for the Serenity Upgrade.
Ethereum (ETH) recently recorded its lowest transaction amount in the last 18 months. ETH 2.0 has been already postponed once before this year.
Ethereum's network upgrade has been a source of division among the crypto community, with many arguing that the Merge solidifies Ethereum's ETH token as a security.
The spot price of the asset has not increased as a result of institutional investors becoming more interested in ether. According to CoinGecko, ETH is currently down 2.9% over the last 24 hours at $1,047 after being down 28% over the previous month.
The Merge, which brings the anticipated switch from a Proof of Work to a Proof of Stake model, is expected to resolve network problems that have long dogged Ethereum. The network's scalability, transaction speed, and energy usage should all improve after the Merge.