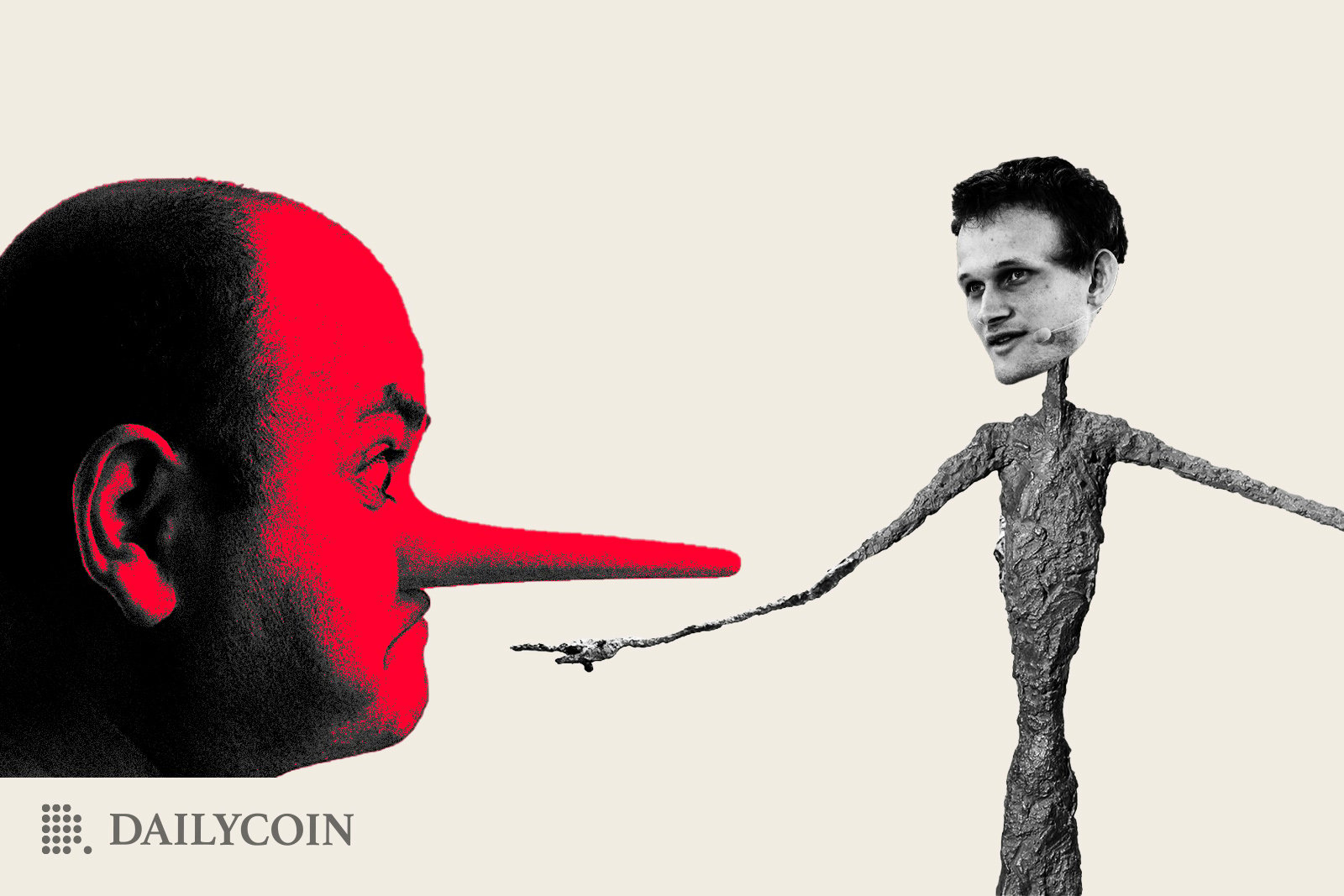 Vitalik Buterin said that the idea that governance tokens should have value because they have governance rights tied to them is "pathological."
He said that the only people who benefit from governance tokens having value are wealthy individuals and hedge funds who can purchase large amounts of them and effectively control the underlying protocol.
Ethereum founder Vitalik Buterin has offered some criticism for those speculating with governance tokens.
Buterin said on Twitter on Tuesday that the belief that tokens that have governance rights tied to them should have value is "pathological."
"The notion of 'governance rights' as a narrative for why a token should be valuable is pathological. You're literally saying 'I'm buying $X because later on someone might buy it from me and a bunch of other people to twist the protocol toward their special interests'," he said.
Governance tokens like MakerDAO's MKR or Ethereum Name Service's ENS are issued by decentralized autonomous organizations (DAOs) and are used to vote for various proposals influencing the underlying protocol. The more tokens an individual has, the larger the voting power they hold, though there are other voting systems like quadratic voting that attempt to level the playing field.
Buterin, who believes that decentralized governance doesn't necessarily have to be token-based, also said that the only people who might derive value from trading governance tokens are wealthy individuals and hedge funds. These individuals and entities can simply purchase large amounts of governance tokens and influence the protocol changes to their advantage.
"As a regular individual, 'pay $500 to get a 0.0001% chance to influence the outcome of some votes' is just not a good trade. The only people for whom it is a good trade are multimillionaires and hedge funds (including attackers)," he added.
It's unlikely that Buterin's concerns regarding governance token speculation will deter people from buying and selling them with the expectation of profit.
Most DAO governing is done via token-based voting.
Vitalik Buterin is one of the most important and knowledgeable people in the crypto space. His opinions and insights are invaluable to the crypto community, even if what Buterin says or does is met with skepticism and doubt.