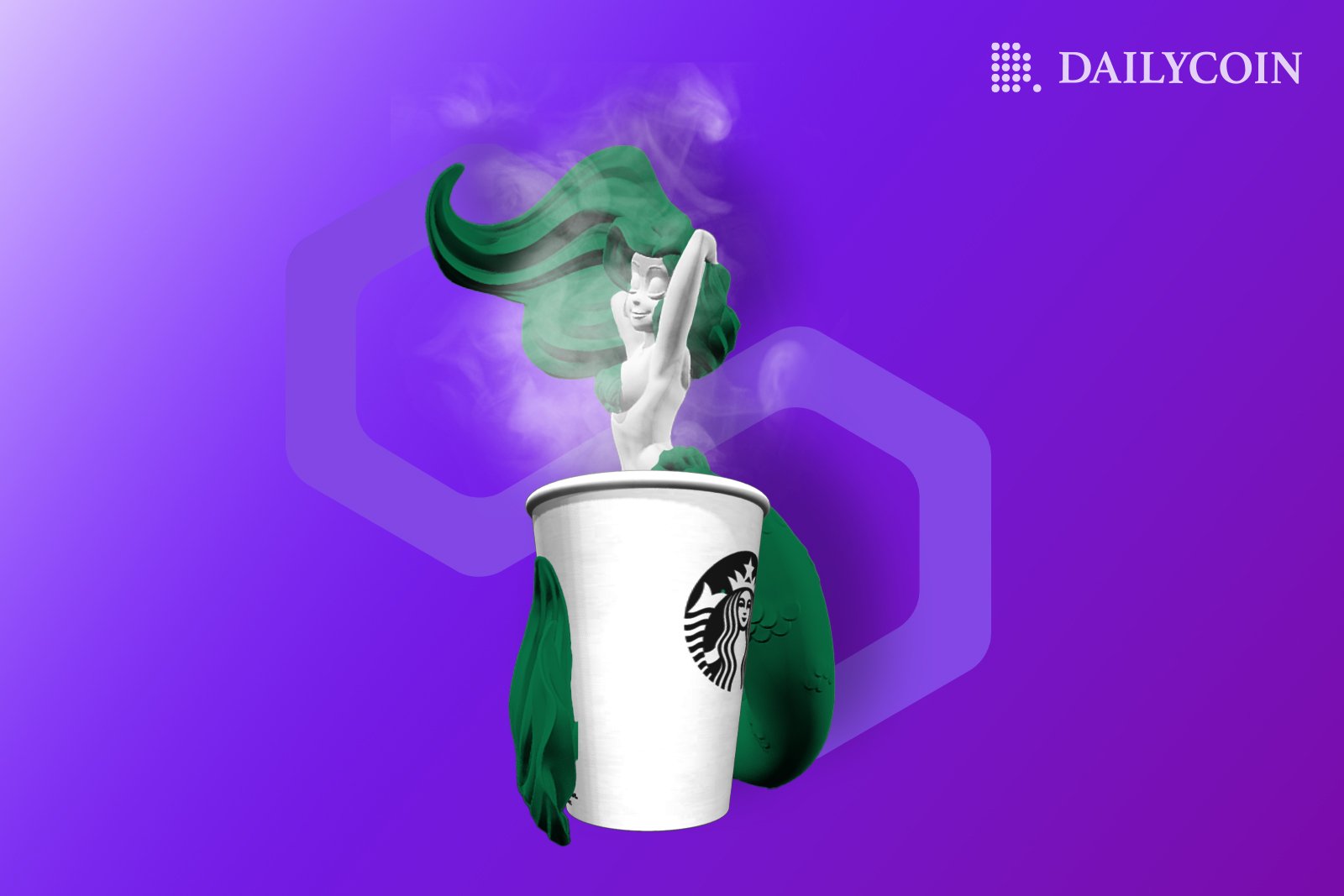 Polygon will host Starbucks' loyalty program, Starbucks Odyssey, on Polygon.
The program provides customers with an interactive engagement called a Journey. 
Customers will earn points for participating in the Journey, and engagement is tied to in-store purchases.
Upon completion, their participation will earn them a Starbucks Odyssey "Journey Stamp" NFT. 
Several companies and multinational organizations have established their presence in virtual assets with Polygon.
Polygon will be hosting Starbucks' loyalty program-themed Starbucks Odyssey and NFT community, according to a recent announcement.
Notably, the coffee chain giant aims to provide a vast new way of earning loyalty rewards for its customers where they can participate in an interactive engagement known as a "Journey." 
The Journey is an interactive activity that projects the firm's brand and educates customers about Starbucks and coffee history. Participating in the Journey will earn customers points, and the engagement is tied to in-store purchases. Customers can scan their earned rewards card as they buy certain drinks or snacks. Thereafter, they can share the items on Odyssey to earn more points. 
Upon completion, their engagement will earn them a "Journey Stamp" that amounts to a piece of an NFT on the Starbucks Odyssey. 
As revealed, the project will include coffee-themed NFTs to provide a real-life experience for customers. Before now, Starbucks had an existing loyalty initiative for customers. However, the Starbucks Odyssey is the first of its kind, based on blockchain and NFT initiatives.
Polygon's Impact on Ushering Brands to the Virtual Assets Space
In the past, Polygon collaborated with firms to establish their presence in the virtual assets space. This earned the blockchain a reputable stature in the industry. 
Most recently, Polygon supported the expansion of the prominent clothing brand Nike in the virtual assets sector. With Polygon, Nike launched its Swoosh platform. Plans for Swoosh include the opportunity for customers to become co-creators and have a share in the virtual product royalties of Nike.
Nike will use the platform to establish digital apparel like t-shirts and sneakers for avatars that can be utilized within Web3 games. 
Early last month, Meta announced the selection of Polygon for the minting of digital collectibles on Meta. The development marks the first to offer content creators the privilege to mint and trade virtual collectibles on Instagram through Polygon.
Among its numerous integrations is the collaboration with Graph, a decentralized platform for Web3 data index. Last week, Polygon announced how it would support Graph by aiding its users to access decentralized APIs to support dApps.
Although Polygon has had multiple collaborations recently, there is little change in its price. The current price of Polygon is $0.9213, down from its 30-day high of $1.1403.