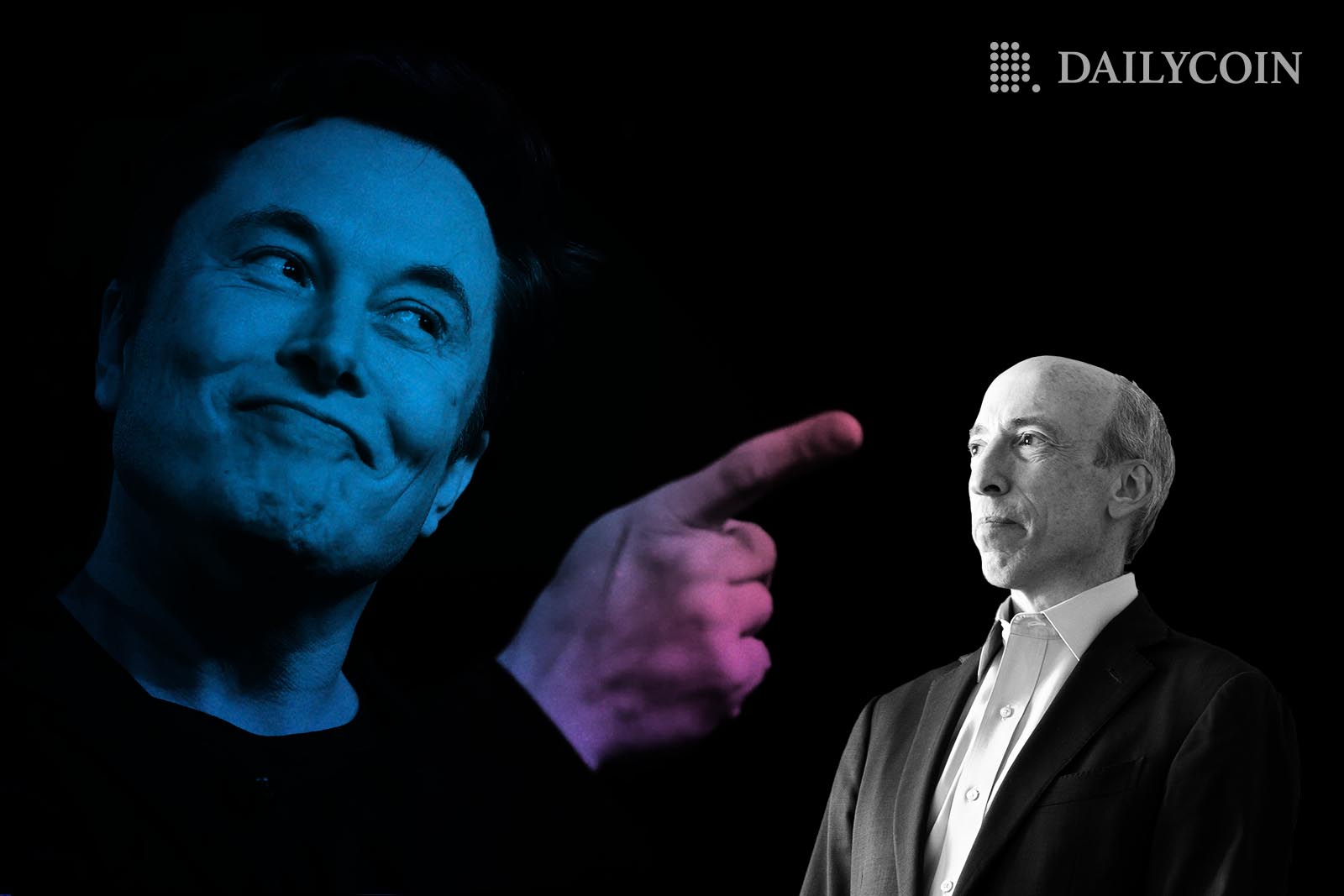 The Securities and Exchange Commission sued Musk for fraud after Elon tweeted he was taking Tesla private at $420.
SEC has an ongoing case against Ripple.
Ripple CTO David Schwartz sarcastically remarks he'd do the same with XRP.
The gripping story of Elon Musk's famous Tesla 420 tweet finally comes close. In 2018, the CEO of Tesla and SpaceX was considering putting Tesla's (TSLA) stock in private on the condition that the price rises to $420. Indeed, the tech mogul was close to achieving this goal, as $TSLA was trailing just $52 behind the goal.
Wall Street Top Cop Goes Hard on Crypto
Despite the tweet being half-serious, Gary Gensler and the SEC took it to court shortly after the message, as Musk was charged with fraud for 'misleading' tweets. Gary 'Top Cop' Gensler previously told NBC news he's "particularly concerned about crypto," despite also having to police stock markets and Wall Street.
Interestingly, the head of The Securities and Exchange Commission also pointed out that he's representing "the crypto investors that don't have Lamborghinis," as opposed to the crypto sharks lurking around Miami Beach in sports cars during the 2021 crypto boom.
Ripple Optimistic About $1.3B SEC Case
Following the news, Elon 'The Dogefather' Musk cheered on Twitter in such words: "Thank goodness, the wisdom of the people has prevailed!" The outcome of Musk VS. The SEC lawsuit also paints a bright picture for Ripple, battling the unregistered crypto securities case.
On 22nd December 2022, Gary Gensler and his team slapped two of Ripple's co-founders with a $1.3 billion lawsuit regarding selling unregistered XRP (XRP) crypto tokens. The lawsuit claims Ripple has been raising funds illegally to fund XRP since 2013.
However, the community behind the #6 crypto by global market cap seems optimistic about the outcome, as Ripple lawyers claim to have made several breakthroughs. Ripple CTO David 'JoelKatz' Schwartz seems not to be bothered by the SEC, as he tweeted in response to Musk's celebratory message: "I'm taking XRP private at $420. Funding secured."
Yes. I skipped lunch all last month to make it happen.

— David "JoelKatz" Schwartz (@JoelKatz) February 4, 2023
At press time, the altcoin XRP (XRP) trades at $0.398489, according to CoinGecko. Dropping by 1.2% in the last 24 hours, but still recording a solid month with 15.5% gains in the last 30 days. Indeed, the OG altcoin has been around since 2012 and has maintained a relatively constant growth rate.
The #9 ranked popular top dog memecoin Dogecoin (DOGE) didn't see any significant price movement in the 24-hour period, despite the bullish news.
DOGE trades at $0.091636, slightly above a key support zone for consecutive weeks.
Currently, Tesla Inc. (TSLA) stock is priced at $189.98, significantly less than when the original tweet was published.
Tesla stock has never reached $420, with the all-time high being set at $409.97 on November 04, 2021, according to MacroTrends.
Policies and regulations introduced by the SEC can increase crypto adoption but also can have a negative impact if regulated by old methods and a lack of knowledge of the field.