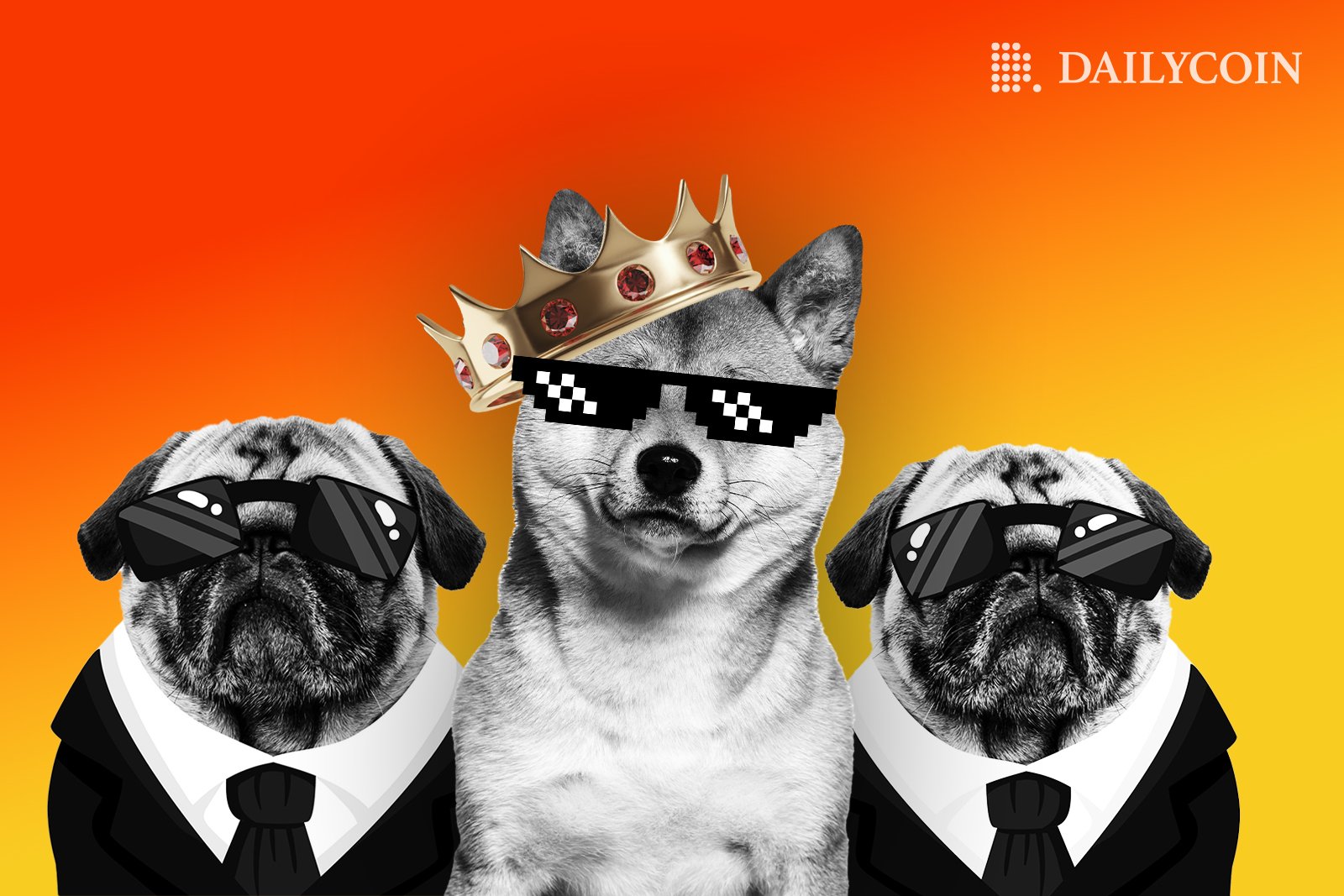 The Japanese guard-dog themed memecoin Dogecoin (DOGE) was created back in 2013 as a joke in a matter of a few hours. Programmer-turned-comedian Billy Markus a.k.a Shibetoshi Nakamoto left the project ages ago, but his creation ironically overturned the largest American crypto platform, Coinbase.
At the time of this publication, Coinbase Global Inc. (COIN) has a market value of $35.17 per share with a total market cap of $7.98bn. On the other hand, the top dog memecoin Dogecoin (DOGE) has a total market cap of $10.24bn, surpassing the leading American crypto exchange by more than $2bn already.
Dogecoin has a much larger community of supporters and investors than Coinbase.

Avg Social Contributors in the last month:$DOGE: 26,862$COIN: 801

— LunarCrush (@LunarCrush) December 19, 2022
DOGE Army Is Way Bigger Than Coinbase
Hey @elonmusk , just a quick update on the open invite to a #dogecoin Christmas Twitter Spaces

Whenever you have time/are available could you let me know, so I could schedule it & plan some things (speakers,topics etc.)?

(I appreciate your schedule is pretty hectic, so no rush) pic.twitter.com/PVIsLZPgYn

— Sir Doge of the Coin ⚔️ (@dogeofficialceo) December 19, 2022
"Lazy DOGE, Will You Get UP"
In contrast to Dogecoin's (DOGE) prominent success on social media, the hype building around the memecoin doesn't convince some crypto analysts, who still see a bearish pattern in the charts. For instance, experienced trader Peter Brandt noticed that Dogecoin's (DOGE) trading performance is forming the "Here we go round the Mulberry Bush" chart pattern.
Indeed, the top dog memecoin Dogecoin (DOGE) slipped by another 4% in the last 24 hours. The aftershocks of the FTX-caused crypto earthquake took its toll on most of the altcoins, however, Dogecoin (DOGE) is amongst the hardest hit with 17.8% of red ink in the last 7 days.
At press time, the leader of the memecoins, Dogecoin, (DOGE) trades at $0.074280, according to CoinGecko. Ranked 8th, DOGE managed to increase its market capitalization to $19.5bn when Elon Musk acquired Twitter, but has been cut in half since then.
The leading memecurrency Dogecoin (DOGE) lost 56.2% of its market value compared to a year ago.
Dogecoin's (DOGE) Twitter 2.0 integration plans might halt if Elon Musk steps down from his position as Twitter CEO.
Elon 'The Dogefather' Musk still has a $258bn lawsuit against him for allegedly building the DOGE Pyramid.
Memecoins can accelerate crypto adoption and tend to spark bull runs for the altcoins during a bearish market.