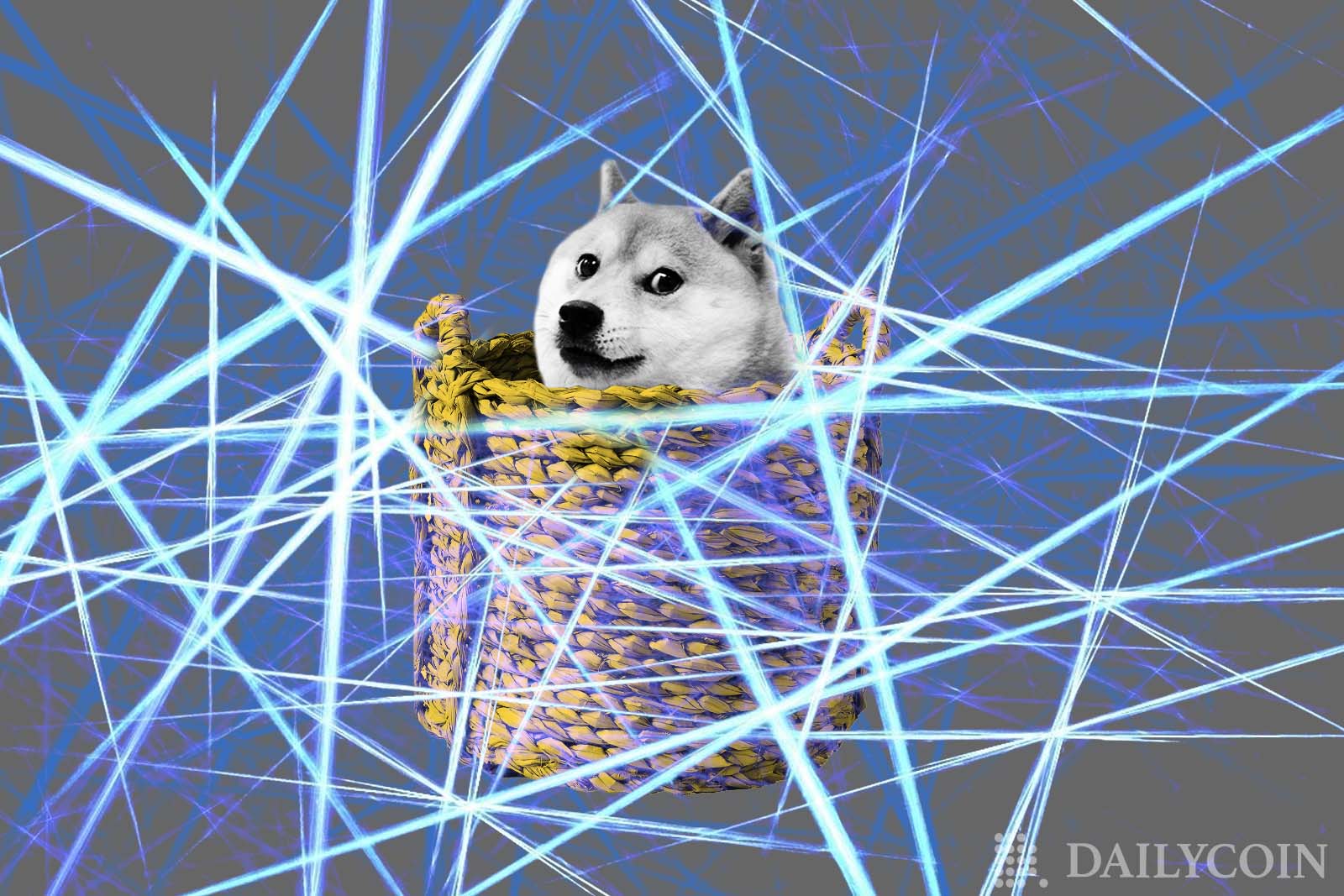 Dogecoin just announced the launch of Dogechain testnet, where decentralized applications can be tested before the mainnet is put in motion. This would bring a larger scale of utility to the popular meme coin.
What Dogechain's Testnet Brings to the Table
The new Dogechain testnet is built on the Polygon Edge. This way, the devs are able to access a new blockchain that is fully compatible with Ethereum smart contracts. The native blockchain of DOGE uses IBFT Proof of Stake method, which allows users to optimize all utility across the ecosystem. Being able to evaluate the network before the mainnet release empowers the Doge Army to get into the NFT market, DeFi applications, and more. Users will be able to lend out, borrow, and mine coins on the coin's own blockchain.
1/
Dogechain Makes Dogecoin more powerful! 💪

⚡️ We created Dogechain to synergize with the original Dogecoin cryptocurrency and bring additional utility to our favorite #memecoin. pic.twitter.com/kEYYPD65mY

— Dogechain💜 (Giving away a Tesla) (@DogechainFamily) June 12, 2022
Will the New Upgrade Impact Dogecoin's (DOGE) Price?
The recent strong wind hitting the crypto market has left many trees leafless, but Dogecoin (DOGE) seems to be bouncing back after almost reaching the support level of $0.048. Hovering above the line for some time, now the MRI shows a potential bullish trend, just as Dogecoin gets back to $0.058 at press time. That's an increase of 13.5% in the last 24 hours. In contrast, DOGE is down by 27.8% in the last 7 days, indicating that there's a long way to go to reach its pinnacle. 
"When will Doge fly to the moon?" is a question that's frequently asked by members of the DOGE Army. The candlesticks and MRI index indicate a similar situation that the crypto market experienced in April-May of 2021, when DOGE was floating above a similar 5-cent support line and then skyrocketed to an ATH of $0.73 on May 8th. One thing is for sure: upgrades like these can help the market price spike, and as the activity on the network increases, the panic-infused sellouts might slow down.
Dogecoin's (DOGE) new testnet might throw down a challenge to Ethereum's testnet, which also expects a major upgrade (ETH 2.0) soon.