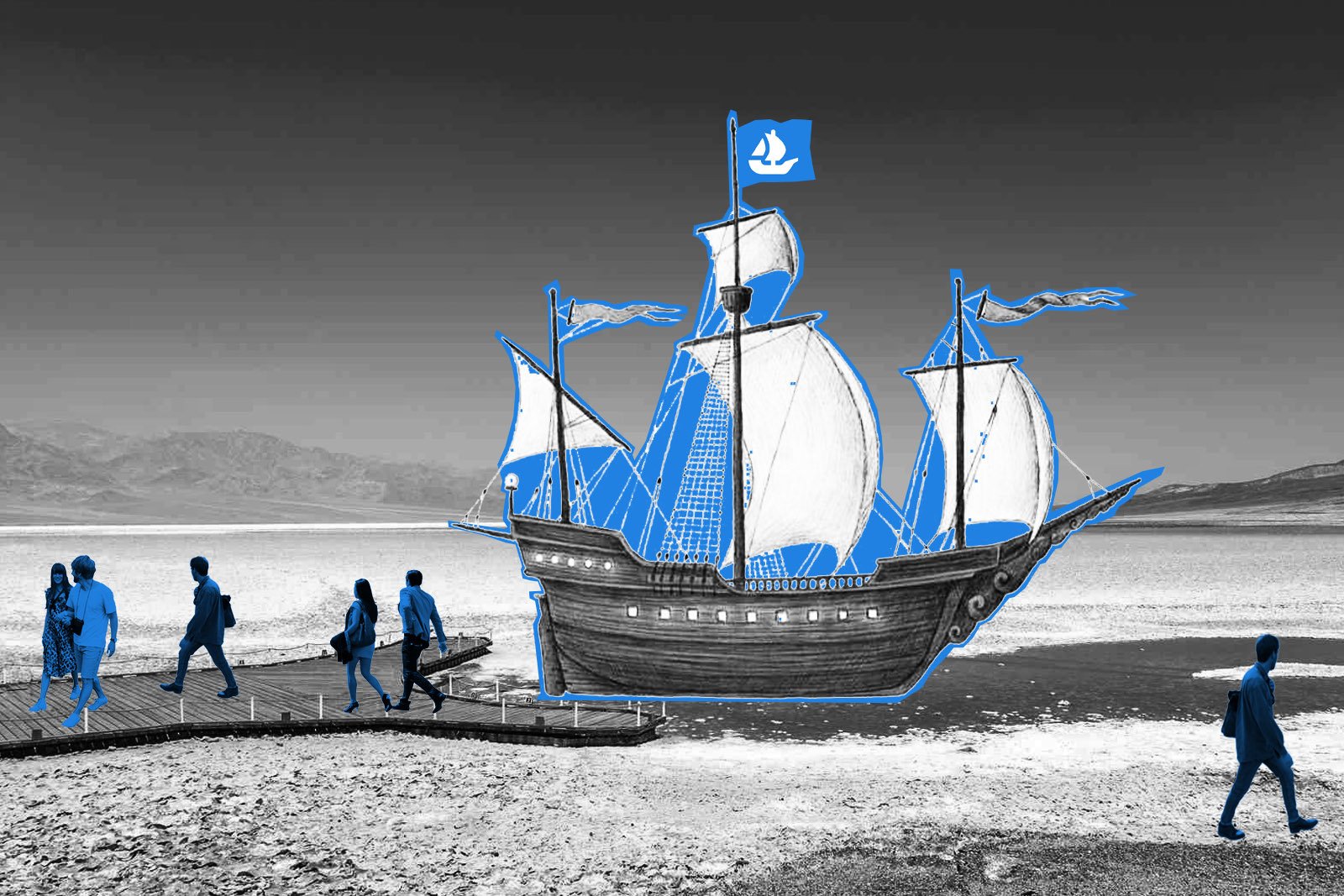 Some statistics show that user activity and transaction volumes on OpenSea, the world's largest NFT marketplace, have dropped in recent days. This is likely due to the recent phishing attacks on the platform, which caused NFT traders to lose 254 digital tokens worth an estimated $3 million. 
OpenSea's users have been complaining about security issues in the marketplace. One Bored Ape owner sued OpenSea for alleged negligence and breach of contract after his expensive NFT was accidentally sold for 0.01 ETH (merely $26 at the moment). 
According to data provider DappRadar, OpenSea's sales were relatively low on the 22nd of February, and the platform experienced a 25% plunge in trading volume in the last seven days. In just one day, the daily user number dropped by 13.5%.
News outlet FXEmpire reported that around 227,000 users haven't been active on OpenSea in the last week.

Token Terminal shows that the NFT marketplace LooksRare, which launched a few months ago, has surpassed OpenSea in revenue numbers.
However, separate data from Dune Analytics shows no significant difference in OpenSea's trading volume in the last seven days.
2022 hasn't started well for the NFT industry, as OpenSea has already suffered from two major cyberattacks.