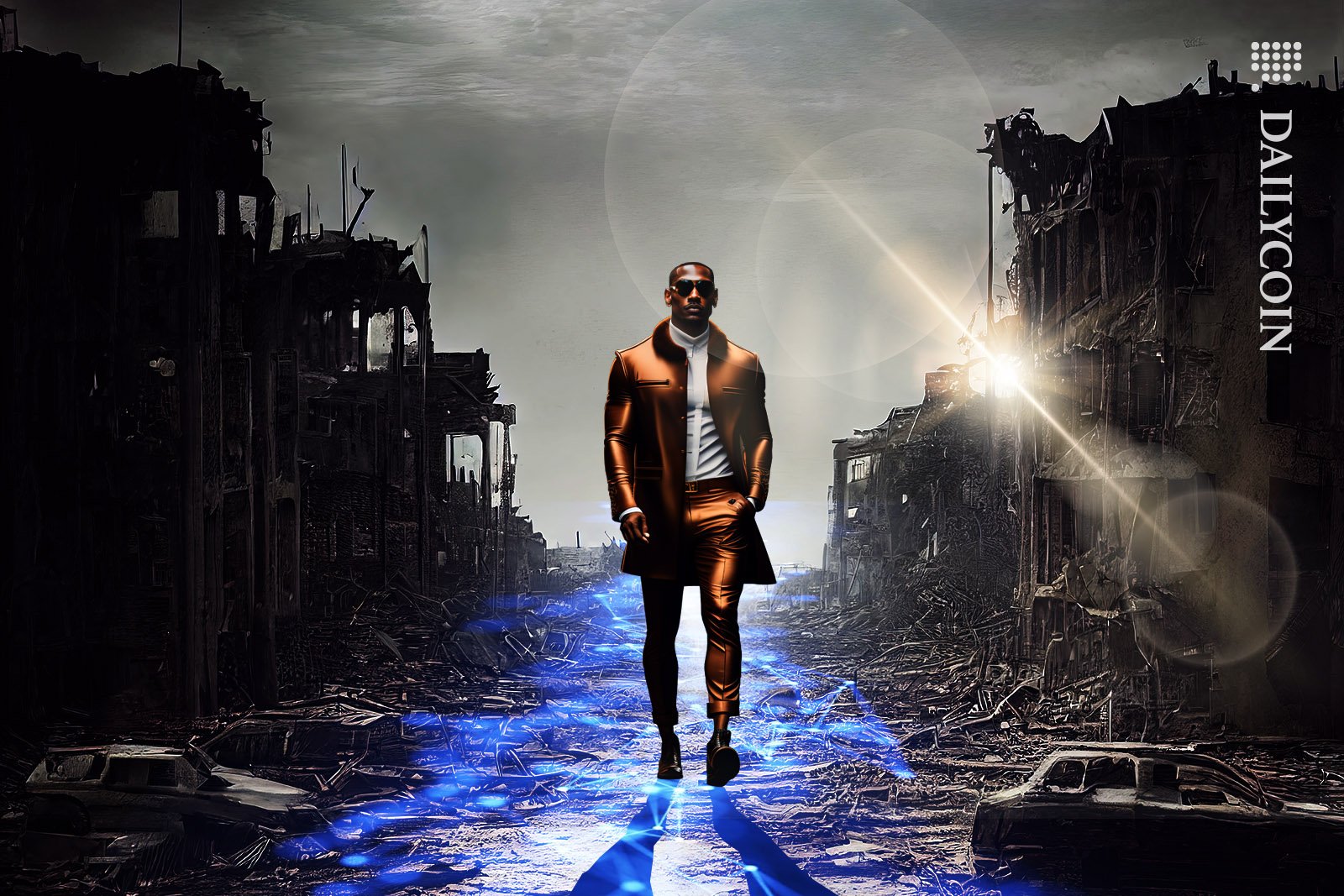 Traditional companies are restructuring as they face economic struggles.
In contrast, despite market turmoil, DeFi companies continue to attract talent and persevere.
With over $45 billion in total value locked (TVL) in the DeFi sector, salaries continue to surge – Here's Why.
As global economies face headwinds, traditional companies worldwide grapple with the difficult choice of restructuring their companies. Even tech giants like Meta, Microsoft, Google, and Twitter are no exception, as they participate in mass layoffs impacting thousands of employees. 
While traditional companies struggle to retain their workforce, DeFi companies are carving a different path, alluring talent with exciting opportunities, even amidst market turmoil. 
DeFi Perseveres
The DeFi sector has been on a positive trajectory, experiencing remarkable growth in recent years despite the overall crypto market downturn. At press time, the industry boasted a Total Value Locked (TVL) of $45 billion and a daily volume close to $2 billion, as per DeFiLlama. 
This resilience is evident in the stable salaries offered within the DeFi sector, which have remained broadly stable despite many companies pulling the plugs on their projects. According to talent advisory firm Durlston Partners, base salaries for DeFi engineers remained constant throughout 2021 and 2022, when DeFi was at its peak, averaging between $125,000 and $160,000.
Interestingly, in 2023, DeFi salaries have risen by 30% to an average of $180,000. Notably, this surge comes when the cryptocurrency markets faced sustained periods of turbulence, with Bitcoin reaching $15,000 and other tokens plunging by more than 90%. 
So, how and why did DeFi salaries rise during such challenging times?
Indispensable
According to the study by Durslston Partners, the scarcity of DeFi talent, given its highly specialized skill set requirements, has resulted in a competitive landscape where employers offer enticing compensation packages to attract and retain talent. 
Despite dwindling confidence in crypto companies, engineers and developers have proven indispensable to the continuity of business operations, resulting in stable salaries that outperform their traditional counterparts.
As the industry evolves, the demand for professionals with advanced expertise and experience has escalated, driving improved compensation packages. Now, with the crypto market recovering, DeFi salaries could witness further growth in 2023.
On the Flipside

Why This Matters
Every sector, including DeFi, relies on talent to build its infrastructure, so companies try to retain their professionals with better incentives and packages to avoid brain drain. DeFi companies have been performing incredibly well in alluring talent, resulting in their significant growth.
Read more about layoffs:
Robinhood Lays Off 7% Staff After It Delists Cardano, Solana, Polygon
Read who's hiring:
Visa Is Hiring Software Engineers for 'Ambitious' Crypto Product Roadmap