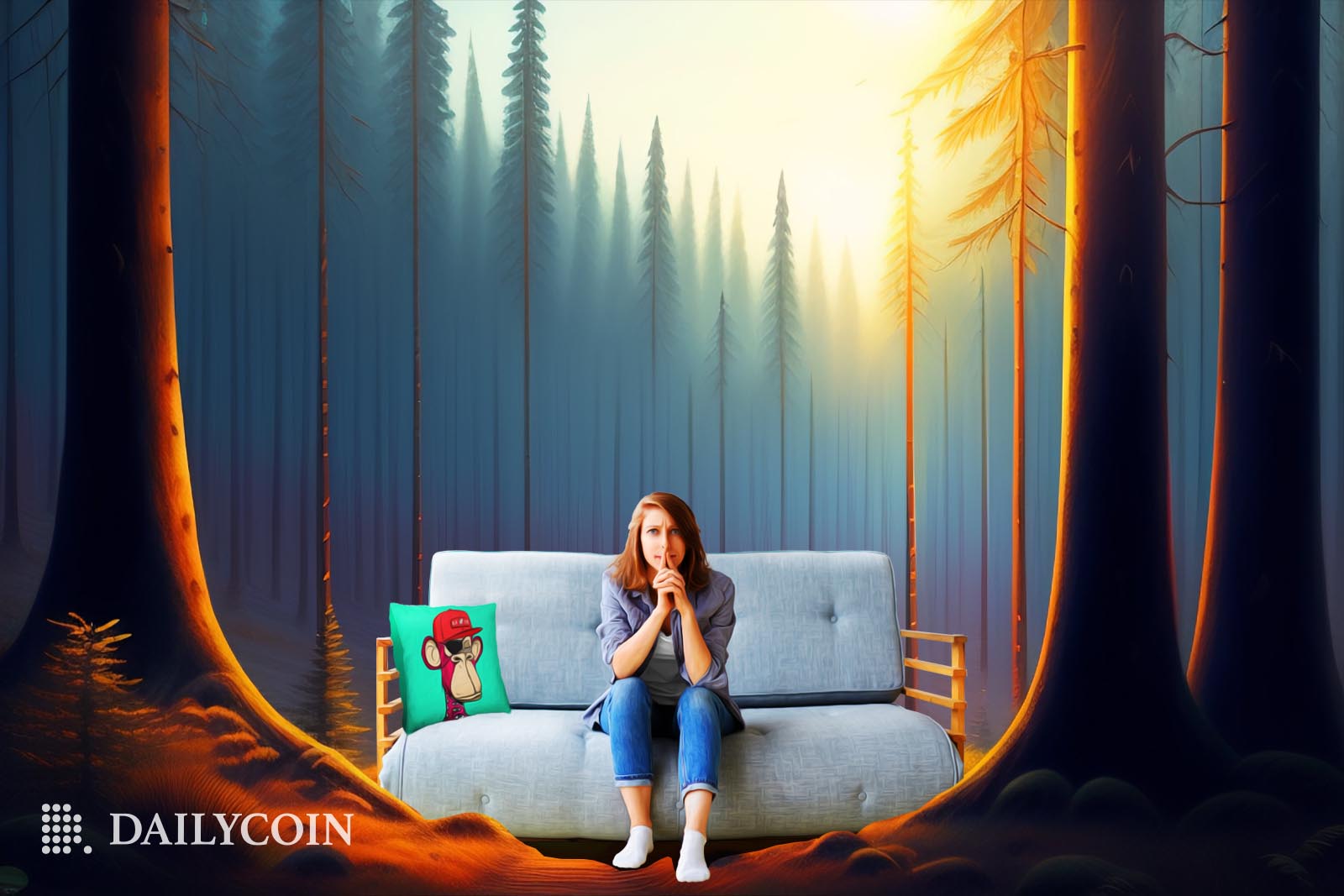 CoinGecko asked NFT holders their thoughts about regulations.
Surveyors had mixed sentiments about different aspects of the NFT sector.
NFT adoption has skyrocketed in recent years, placing them among the best-performing assets of this decade. While its blockchain counterpart is often at odds with regulatory bodies, NFTs have yet to receive their fair share of regulation despite sharing similar risks.
Governments worldwide are tirelessly working on laying a regulatory framework for NFTs. However, according to a new study, NFT holders have mixed sentiments about wanting more oversight.
Mixed Views
World's leading cryptocurrency data aggregator, CoinGecko, published a study on April 6, sharing insight into NFT regulation, risks, and holders' understanding of the digital asset.
CoinGecko's survey revealed that, despite risks like rug pulls and wash trading, NFT Holders are divided on regulatory intervention. While 48.1% of the participants agreed with adding more oversight, 29.4% did not favor excessive regulatory interference. Notably, 29.4% of surveyors stayed neutral, indicating they were open to regulation but had yet to form an opinion. 
CoinGecko NFT survey results. Source: CoinGecko.
When asked about the risks in the sector, more than half of the respondents claimed they were afraid of investing in NFTs. This aligns with anecdotal evidence that most holders experience at least one scam or hack.
CoinGecko's study also revealed that more people are aware of the risks and are taking necessary precautions. About 70% of the respondents claimed they did their due diligence before putting money into NFT projects. This could lead to lesser victims of spam and hacks. However, 30% of its respondents had mixed opinions on doing their own research and preferred buying on impulse.
The survey also found that not all NFT holders know how digital assets work. Despite a rise in NFT adoption, only 70% of the subjects claimed they understood NFTs, while 11.4% said they didn't understand how the digital assets worked.
On The Flipside
According to DappRadar, metaverse NFT trading volume peaked in Q1 2023, with users pouring hundreds of millions of dollars into the sector.
Why You Should Care
CoinGecko's study reveals that adoption of the NFT sector is growing with more people understanding the technology. The survey has also shown that people are more aware of the risks and perform their due diligence before pouring their money, showing the sector is moving towards a positive path.
Read more about NFTs:
Metaverse NFT Trading Hits Record Highs, DappRadar Says.
Protect yourself from bidding high amounts of money on a free NFT:
How Not to Bid $200K for a Free NFT Like This OpenSea Collector