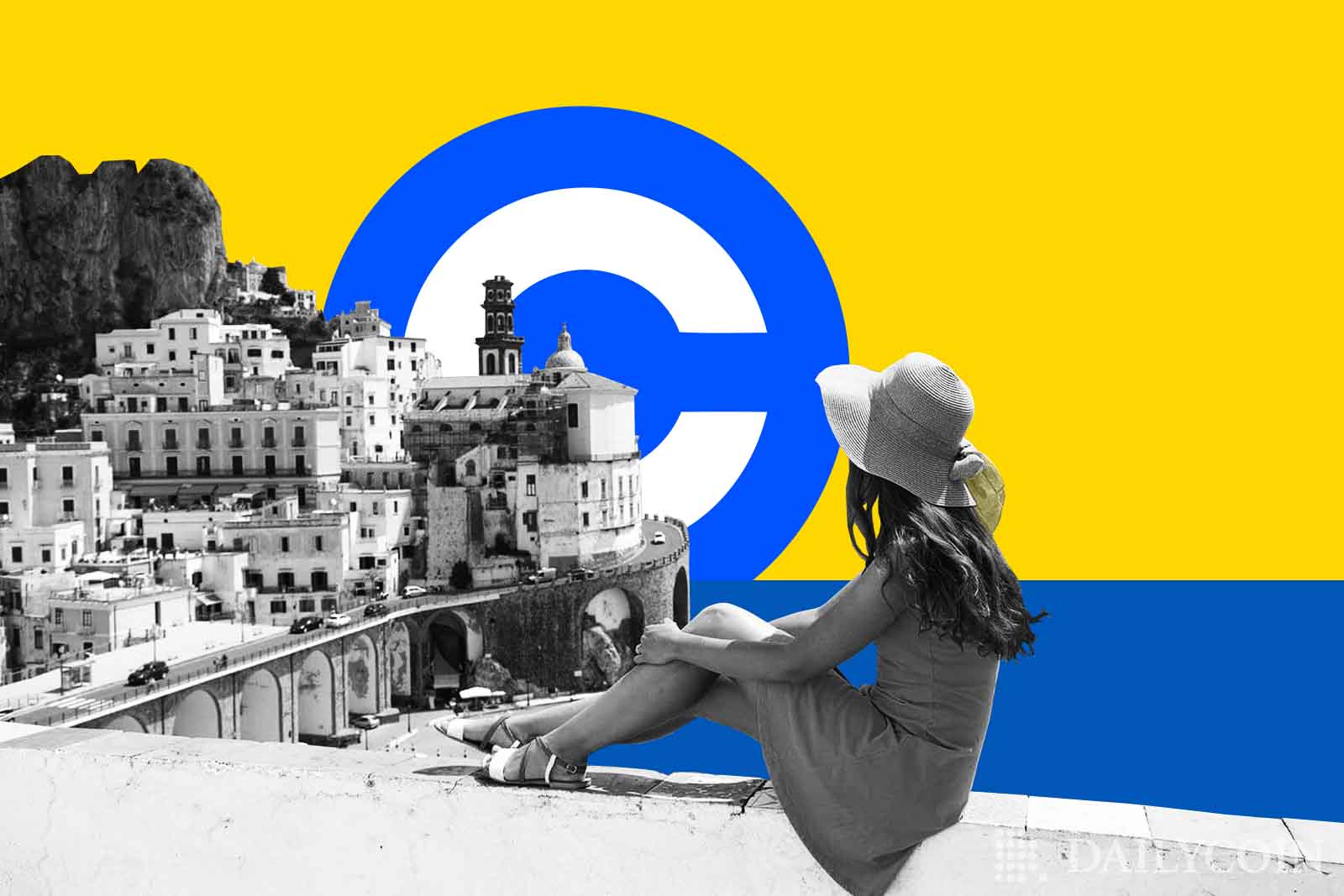 Coinbase continues its successful expansion into the European market.
Just last month, Coinbase set up shop in France, Spain & the Netherlands.
Binance surpassed Coinbase to become the top platform holding the most Bitcoin (BTC).
Coinbase, America's largest crypto exchange, was founded in San Francisco in 2012. Following its luanch, Coinbase swiftly gained a reputation among the crypto community, and a listing on the exchange was considered a huge milestone for any crypto project. The exchange's growth unquestionably paved the way for crypto to enter the retail market.
Today, the firm reached another milestone of its own as it received a license to operate in italy, provided by Organismo Agenti e Mediatori (OAM)—the financial institution in Italy responsible for overseeing financial agents and credit institutions. Before a license is authorized, an instituition is required to meet anti-money laundering regulations.
The new rules were introduced last month, when the EU tightened crypto restrictions across the territories. According to the new rules, all crypto companies must provide proof of safeguards for their customers before acquiring a local license.
Vice President of Coinbase Nana Murugesan disclosed the exchange's expansion plans to set up in a range of different sectors across Europe. Speaking on Coinbase's overall vision, Murugesan said: "Our goal is to grow our customer base by launching the Coinbase suite of retail, institutional, and ecosystem products".
Double Trouble for Coinbase on Social Media
Despite surviving the ruthless crypto winter, Coinbase was left licking its wounds as it elected to lay off 18% of its staff. Shortly thereafter, a long debate took place on Twitter regarding what would happen to investors' money if Coinbase went bankrupt, which was greatly amplified by a high degree of FUD.
Exacerbating the issue, Coinbase CEO Brian Armstrong announced that the company would be cutting its Affiliate Program in the U.S, citing "extreme market conditions". Unsurprisingly, many crypto enthusiasts took this as a red flag. Even now, the "coinbase affiliate program" is still trending on crypto Twitter, with enthusiasts voicing their different takenon the rumors of insolvency.
However, it appears that the rumors were started on Twitter by BitBoy, a crypto YouTuber and influencer. Even so, competitors took the opportunity to catch their opposition napping, as Binance surpassed Coinbase to hold the most Bitcoin (BTC), the value of which recently rebounded back to the $22,000 support line.
At the end of the day, controversy on social media is not as worrying as Coinbase's decline in price. Coinbase Global Inc is now worth 53.79 USD, which is a rapid decline of 75.77% in the past half a year. In spite of that, the company, founded in 2012, is able to expand further in the 10th anniversary of function.