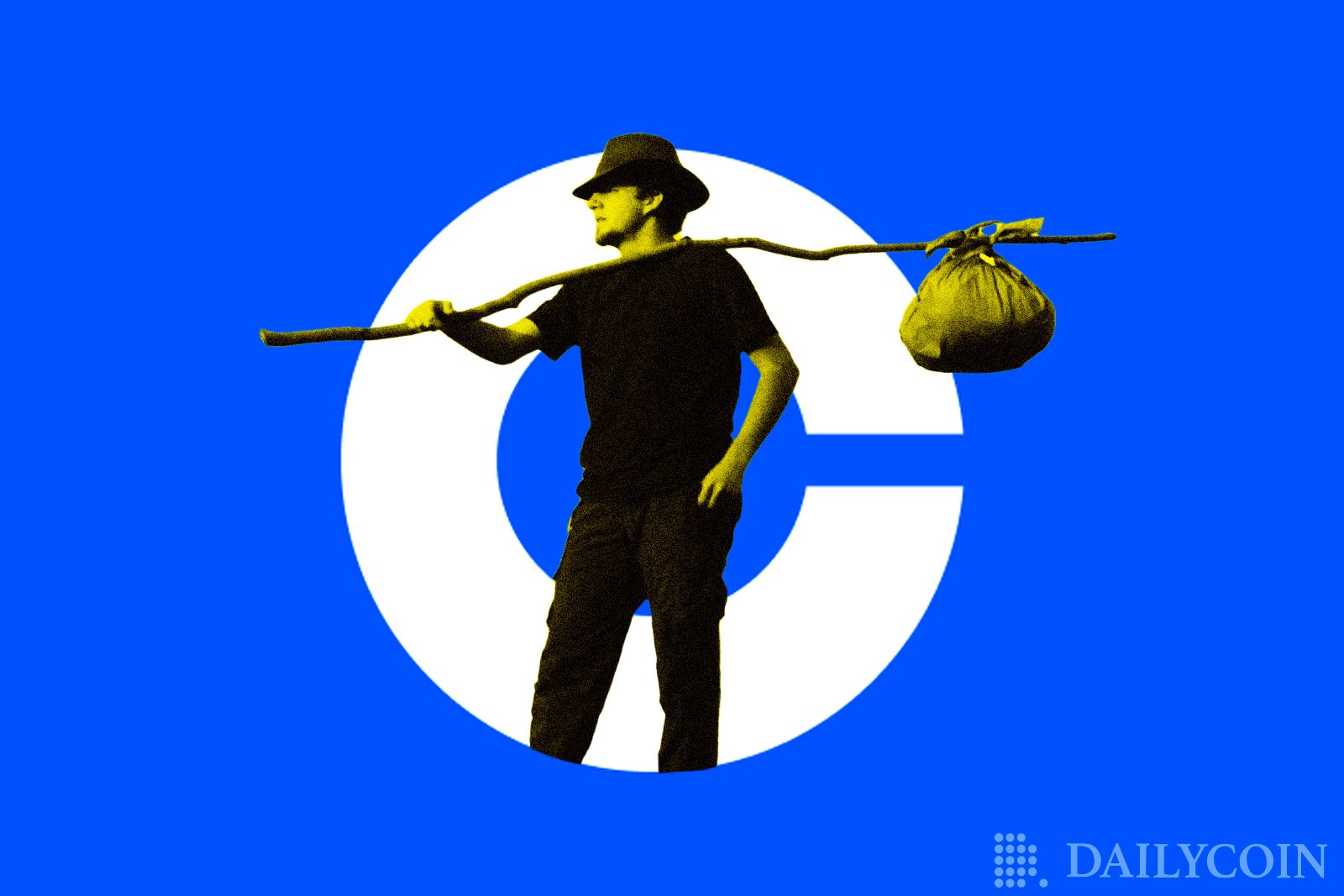 Coinbase has become the latest in a slew of crypto firms to announce job cuts, as the exchange giant laid off nearly one-fifth of its workforce, citing the harsh crypto environment as well as a potential crypto winter as the primary motivators for the decision. 
Coinbase Lays off 1,100 Staff Members
On Tuesday, June 14th, the cryptocurrency exchange platform announced that it had laid off close to 1,100 staff, or approximately 18% of its workforce. 
According to Brian Armstrong, the CEO of Coinbase, the company elected to lay off staff because it had grown too quickly, referencing the looming threat of recession which "could lead to another crypto winter." 
Armstrong explained that the "difficult decision" was made "to ensure we stay healthy during this economic downturn." The contracts of the 1,100 cut staff members were terminated with immediate effect, but they will not be left out of pocket, and will reportedly be given at least 14 weeks of severance pay.
Losses Mount for Coinbase Amid Market Crash
Coinbase expanded rapidly, going from 1,250 employees at the start of 2021, to the more than 6,000 currently on its books. Unfortunately, the pltform has been severely hit by the Bitcoin crash. 
Coinbase posted a net loss of $430 million for the first quarter of 2022, leading to its shares being down almost 80% since the start of 2022 as cryptocurrencies continue to plunge to further depths. 
Armstrong highlighted that managing the company's costs is critical, especially during the market downturn currently being experienced. He added that the company has already weathered several periods of decline throughout the history of cryptocurrency by following that exact policy.
Mizuho has tempered its 2022 revenue estimates for Coinbase, lowering its price target from $60 to $45, accrediting the change to the supposition that cutting workers could hurt the exchange's efforts to identify new revenue streams.
The job cuts seen across the crypto spectrum are happening in reaction to the cryptocurrency market enduring its deepest period of correction in over two years.