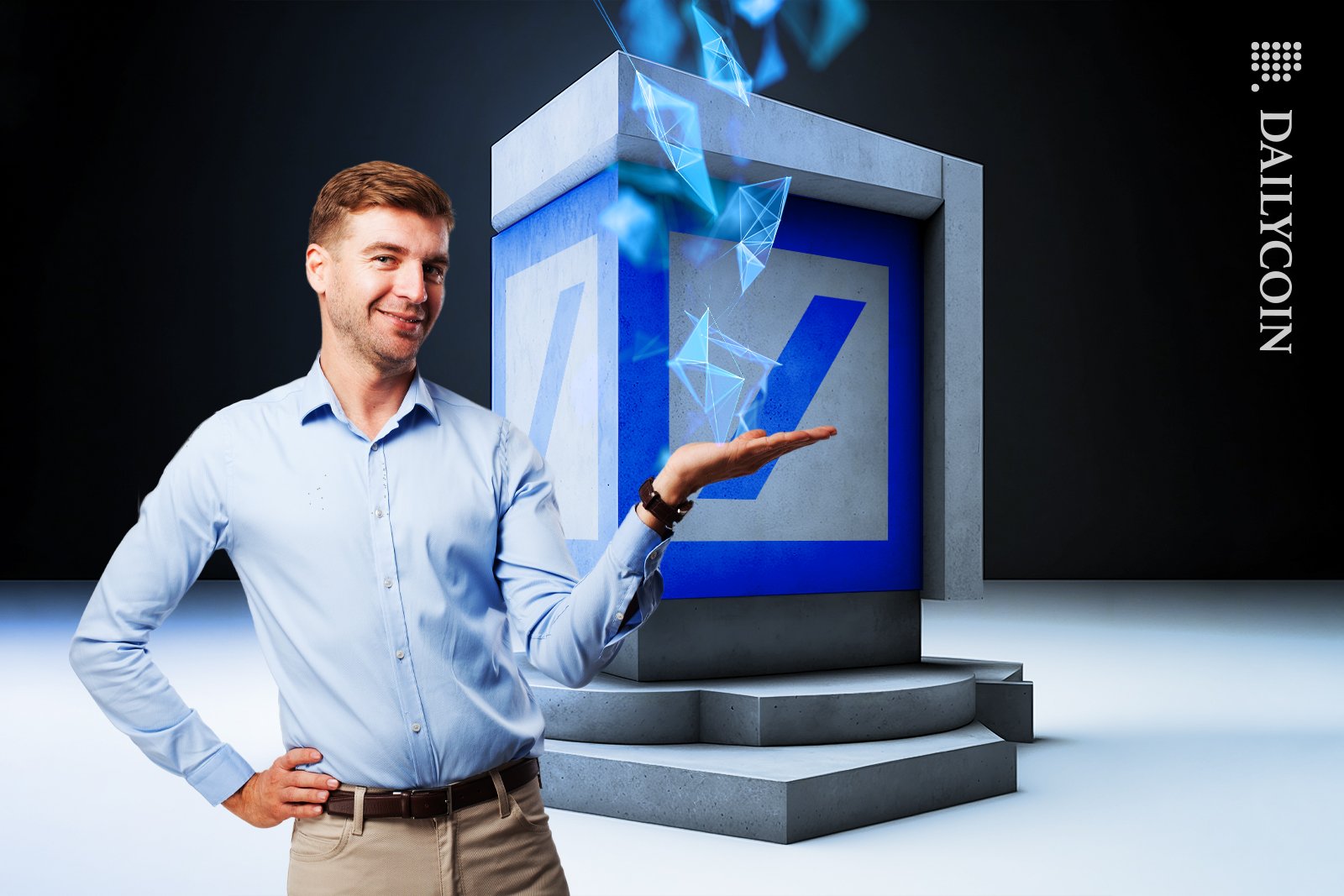 EDX, backed by Citadel, Fidelity, and Schwab, is a new player in the crypto exchange market.
Deutsche Bank has applied for a digital asset license.
Institutions are jumping into crypto even as regulators crack down.
Traditional financial institutions are moving into the crypto market in the face of a regulatory crackdown on crypto exchanges. Citadel, Fidelity, and Charles Schwab are leading the charge with the launch of EDX, a new crypto exchange for institutional investors.
Meanwhile, Deutsche Bank has applied for a digital asset license, signaling a growing acceptance of digital assets in traditional finance. This trend highlights the growing interest of major corporations in blockchain technology.
EDX: Wall Street-Backed Crypto Exchange
EDX, a crypto exchange exclusively for institutional investors, officially launched on Tuesday, June 20. Backed by financial heavyweights such as Citadel Securities, Fidelity Digital Assets, and Charles Schwab, the exchange aims to reshape crypto trading.
What sets EDX apart from other crypto exchanges is its 'non-custodial' model. Instead, assets will be in the hands of third-party banks with digital asset licenses.
Critically, this model also makes EDX less likely to be a target of the Securities and Exchange Commission (SEC). Moreover, EDX will focus on a narrow range of crypto assets that don't meet the Securities and Exchange's (SEC) definition of security.
Specifically, the exchange will offer Bitcoin (BTC), Ether (ETH), Litecoin (LTC), and Bitcoin Cash (BCH).
Amidst the SEC's crackdown on crypto-native exchanges, EDX's launch signals a significant shift in the crypto landscape. Despite regulatory pressure, this move signals a growing acceptance and integration of digital assets in traditional finance.
What is more, EDX is not the only initiative by major institutions in the crypto space. Multiple major financial institutions recently came out with their own crypto-focused products.
Deutsche Bank's Push into Crypto
On the other side of the Atlantic, banking giant Deutsche Bank applied for a digital asset license. Boasting a balance sheet of more than $1.42 trillion, the bank aims to get a cut of the growing crypto market.
The bank submitted an application to Germany's financial market regulator on Tuesday, June 20, seeking approval to offer crypto custody services.
If its application is successful, Deutsche Bank will be authorized to operate as a crypto custodian. This means that the bank can provide custody services for digital assets such as cryptocurrencies.
Deutsche Bank's digital license is a major signal to other institutions looking to enter the crypto market. However, crypto custody and trading are not the only use cases major institutions are betting on.
Upcoming Crypto Plays: Microsoft, Goldman Sachs-backed Canton Network
Goldman Sachs, Microsoft, Deloitte, and other companies have joined forces for their own crypto project. The Canton Network, a blockchain network for institutions, is set to start development in July.
Described as a "network of networks," the Canton Network aims to connect previously isolated systems within financial markets. Its use case offers corporate controls, risk management, and efficiency required for highly regulated industries.
Thanks to blockchain technology, Canton Network allows for the free synchronization of assets, data, and cash across applications. Therefore, it creates a "reconciliation-free environment" for financial institutions.
On the Flipside
US regulators are cracking down on centralized, custodial crypto exchanges like Binance and Coinbase with lawsuits.
Binance, the largest crypto exchange, signaled its own non-custodial solution for major clients.
Why This Matters
The latest initiatives by major global banks signal institutions' growing acceptance of crypto and blockchain tech.
Read more about how Binance is servicing institutional clients:
FTX Collapse Prompts Binance to Offer Bank Custody to Big Clients
Read more about Mastercard's plans in crypto: