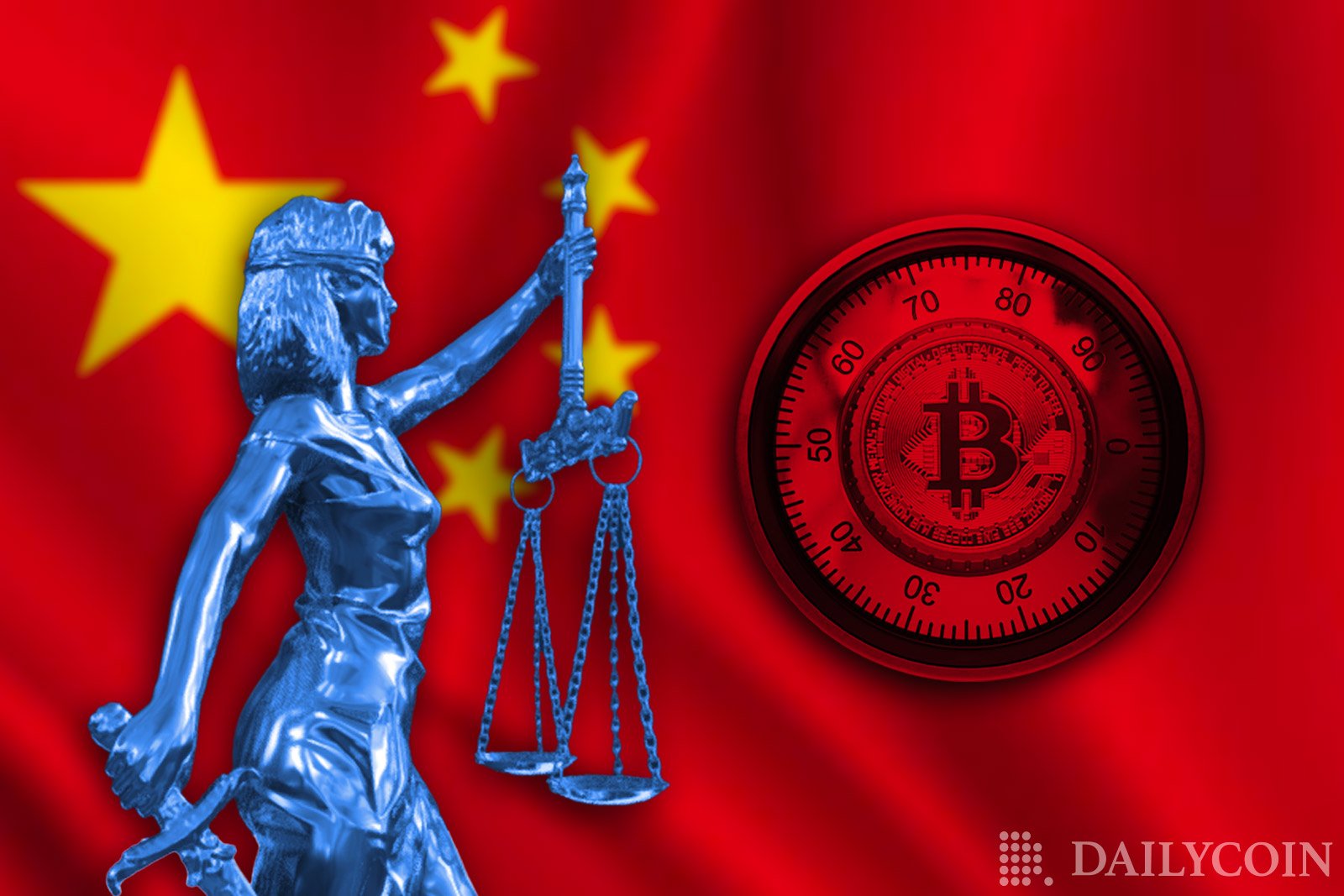 Shanghai's district court has ruled in favor of a Bitcoin holder's right to compensation. The court admitted that Bitcoin is subject to property rights, regulations, and laws, and released a document affirming such. The ruling was made in relation to a lawsuit filed in October 2020, through which the accuser sought the recovery of a 1 BTC loan. The Shanghai High People's Court recognized 1 BTC as having value and disposability, and as such the loan provider does have legal right to reimbursement.
BREAKING: 🇨🇳 Shanghai High People's Court has declared #Bitcoin is a legal virtual property protected under Chinese law.

— Watcher.Guru (@WatcherGuru) May 12, 2022
China's First-ever Ruling on Bitcoin as an Asset with Economic Value
This particular case at Shanghai's district court is historic, given the circumstances, especially when considering that China had previously levied an official ban on cryptocurrencies, citing concerns of destabilization to the country's financial sector.
The court ruled in favor of plaintiff Cheng Mou, and the defendant, Shi Moumou, is now legally obliged to return the BTC. However, the process will not be simple, as trading Bitcoin is no longer legal in China. Nonetheless, the affected parties have agreed on a compromise, with a resolution that the defendant will have to provide compensation for the BTC loan at a discounted price.
What This Means in Terms of Crypto Law
Even though China's 'High People's Court' stands as the top provincial court, it is unclear if courts of higher authority will be as keen to adopt a similar outlook on BTC.
Beijing lawyer Liu Yang has described the ruling by the court as a "significant point of reference for Bitcoin-related civil disputes", but was unsure as to what extent it would impact the current climate. It is well known that the Chinese government stands opposed to crypto, with efforts being made to to curb the use of crypto in China since 2017. Eventually, the Chinese government gradually cut the nation's crypto miners off from the power supply, and similar policies are now seemingly targeting NFTs.
There is also competition between China's native digital currency, the digital yuan, and cryptocurrencies. The digital yuan has already seen popular use at the Beijing Winter Olympics 2022, and it appears that China's CBDC is being rapidly adopted amongst Chinese citizens, due to its use in purchasing public transport tickets. Reportedly, there are at least 80 countries working on a national CBDC. China is currently setting the tempo, thus painting a bright picture for the future of the digital yuan in place of crypto in the world's second biggest economy.
As of mid-2020, only China and 9 other countries have begun piloting central bank digital currencies (CBDC). Most major economies, including the United States, are well behind China in developing a CBDC. Learn more: https://t.co/kn7zSd0oaE pic.twitter.com/aUeu1ninzx

— ChinaPower (@ChinaPowerCSIS) May 12, 2022