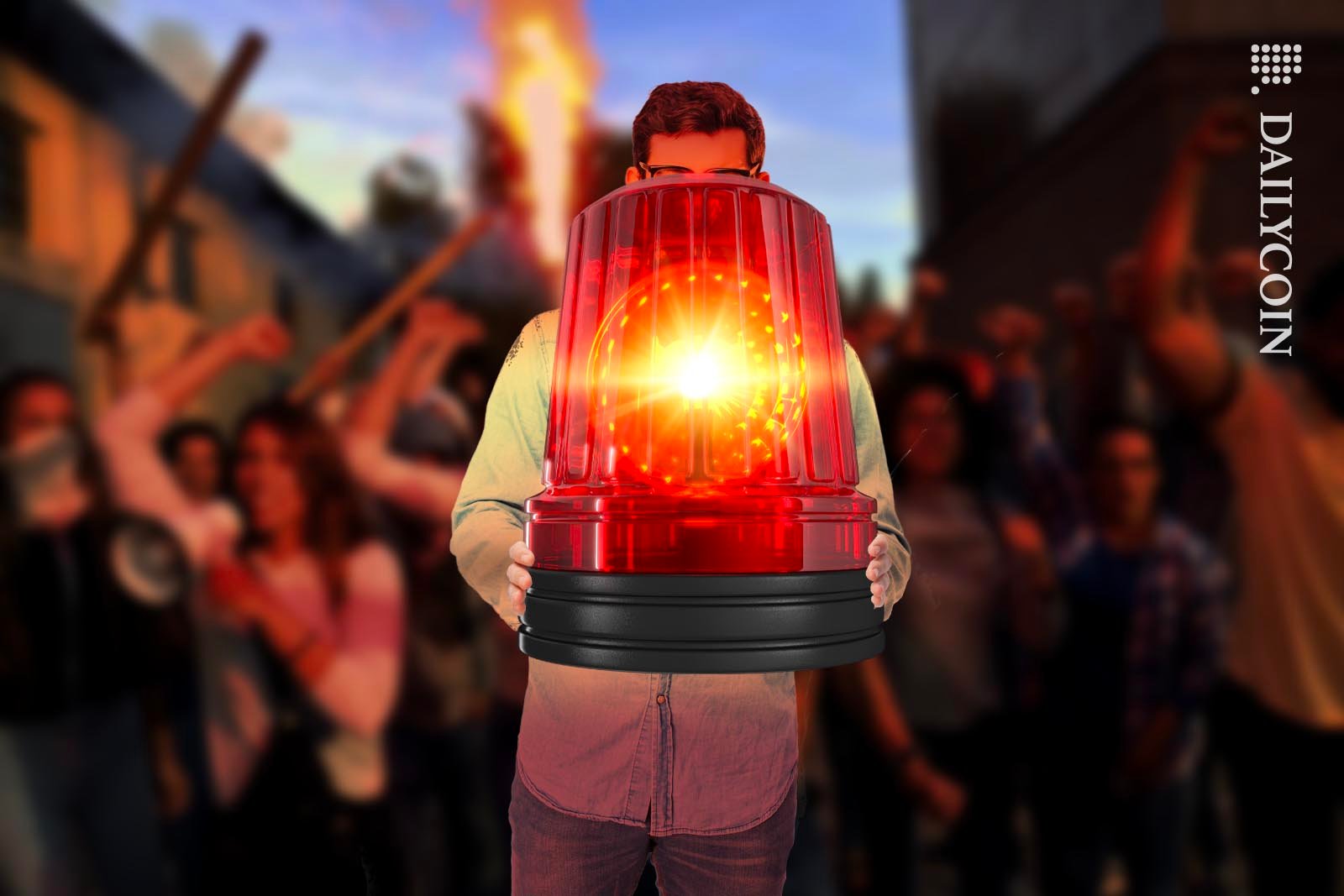 Chainlink reduces its multi-sig requirements.
Explanations on the reduced number of signatories do not stack up.
LINK is among the top-performing tokens in September.
Trust is the holy grail for the cryptocurrency industry as it continues making strides toward mainstream adoption. However, bad actors and frequent rug pulls have eroded faith amongst investors. To help overcome this, project founders employ a range of strategies, including the use of multi-sig wallets, which require multiple parties to authorize a transaction
Chainlink, an oracle protocol that provides data feeds to DeFi platforms, recently triggered fresh multi-sig concerns by loosening its multi-sig requirements, drawing intense scrutiny from the crypto community in doing so.
Chainlink Cuts Its Number of Signatories
Alarm bells began sounding after Chainlink was called out for cutting its multi-sig requirements by Twitter personality "Tytan," who mentioned that the protocol had quietly lowered its approval threshold to four signees out of eight, from four out of nine.
Slamming the change, Tytan expressed dissatisfaction with the stealthy manner in which it occurred while also mentioning that his trust in Chainlink has diminished as a result of the move.
In an attempt to gather more information, Tytan took to Twitter, demanding answers to the reason behind the multi-sig cut, the absence of a public announcement, and the identity of the ninth signatory. In response, Chainlink community ambassador ChainLinkGod.eth duly explained that the change was part of a periodic rotation of signers.
"This was a signer rotation, which occurs periodically, the multisignature safes maintained their regular threshold config after the update," explained ChainLinkGod.eth.   
However, refusing to be fobbed off, Tytan pressed further by arguing that a rotation implies that another entity will replace the ninth signatory, yet the total number of signatories remains one less than the previous arrangement.
Despite Tytan's continued suspicions, the favorable price performance of LINK suggests the market has no qualms about the multi-sig controversy.
LINK Price Surges Amid Flat Conditions
According to market intelligence platform Santiment, LINK is among September's top-performing tokens, gaining 23% in the last two weeks. Additionally, Santiment noted that the LINK supply on exchanges is falling rapidly, suggesting that investors expect further price increases and moving their tokens into self-custody storage accordingly.
So far, September has been a flat month for most tokens, with market leader Bitcoin posting 1.2% gains since the start of the month. However, LINK has bucked the wider lull to post a 41-day high on September 25, as its price peaked at $7.326.
On the Flipside
Reduced signatory requirements pose potential centralization risks to DeFi platforms that rely on Chainlink data.
Chainlink still requires the majority of signatories to authorize transactions.
Why This Matters
Cryptocurrency relies on trust as its bedrock. Unfortunately, the lack of transparency and inadequate explanation regarding the multi-sig change has harmed Chainlink's credibility among the community.
Learn more about the Chainlink story here:
Sergey Nazarov: Chainlink Founder and Entrepreneurial Mastermind

Find out how the SFC plans to tackle shady crypto exchanges here:
SFC Vows Tougher Stance on Sus Crypto Platforms Post-JPEX