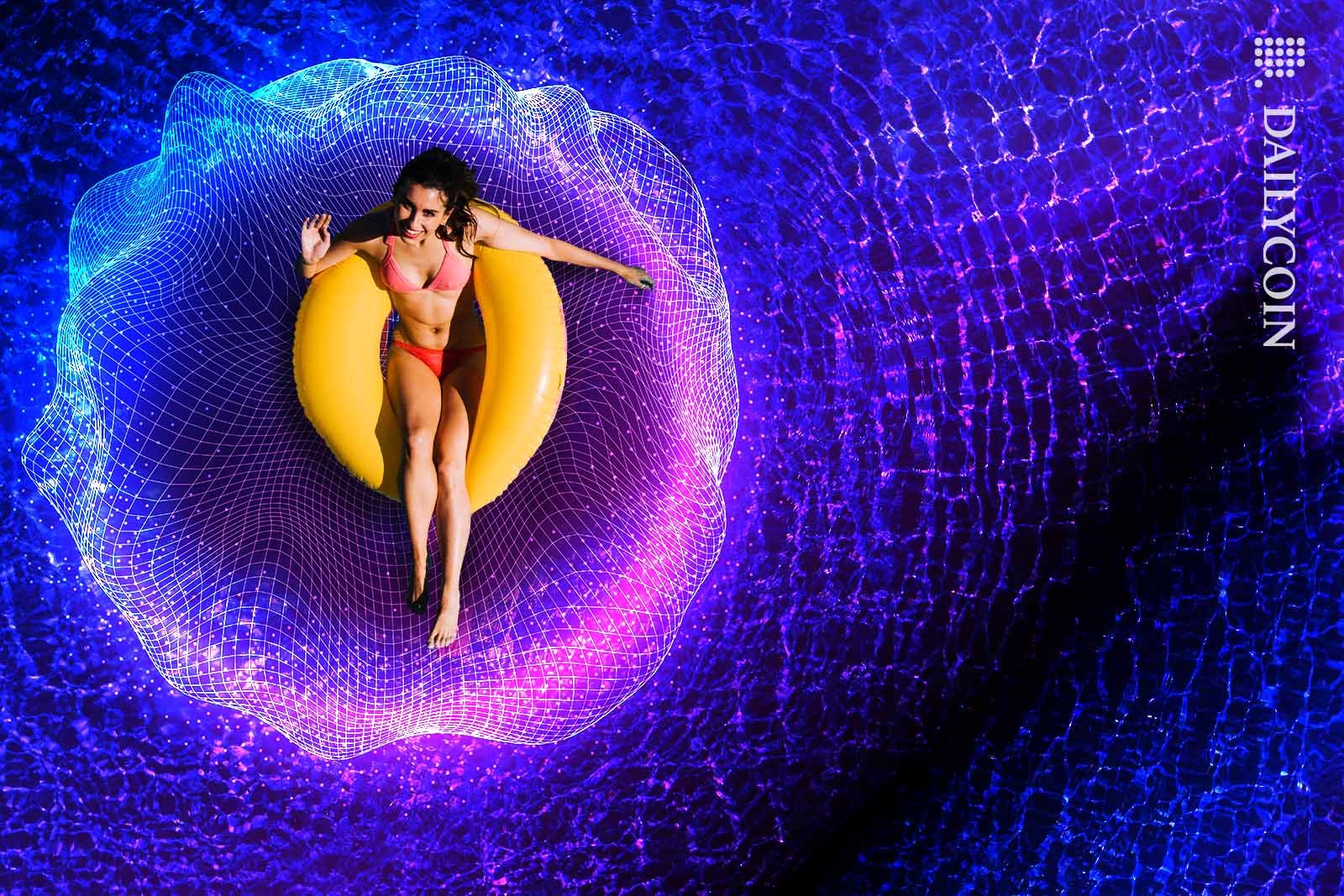 Cardano's Lace Wallet has released a groundbreaking staking feature.
The multi-pool delegation feature allows users to stake their ADA in multiple pools.
The feature uses a unique and simple strategy to make Cardano more decentralized.
Staking has become a crucial component for decentralization in the crypto industry, and Cardano emerges as a frontrunner, being among the pioneers to adopt it.
With the network boasting over 1.3 million stakers, the Proof-of-Stake chain and its ecosystem of builders are innovating to make network participation and staking more accessible and decentralized. 
Joining Cardano's ever-expanding ecosystem is Lace Wallet's latest feature: multi-pool delegation, a game-changer of ADA staking.
Lace Takes a Leap Forward
Cardano's Lace Wallet has taken a huge developmental leap forward in its latest update. Building on feedback from the community, it has released the beta version of its ground-breaking multi-pool delegation feature.
Employing a unique strategy, Lace generates several stake keys from the same account, creating a new address for each pool with a set portion of the ADA the user wants to stake. With this mechanism, ADA holders can now simultaneously stake their tokens in up to five unique pools, diversifying their stake across a range of Stake Pool Operators (SPOs) on Cardano and promoting a more decentralized network with a broader range of block creators. 
From an SPO perspective, Lace's new feature will allow pools to attract more users since they will no longer be limited to supporting only one pool.
Initially, users can choose a fixed ratio for their stake distribution among these five pools. However, Lace has detailed that the ratio is subject to change in future updates.
On the Flipside
Charles Hoskinson believes that by the summer of 2023, Cardano could surpass Bitcoin, Ethereum, and every other cryptocurrency in decentralization.
Recent Santiment data named Cardano the industry's top dev platform at press time, eclipsing competitors Polkadot and Kusama.
The SEC targeted several cryptocurrency exchanges offering staking services this year.
Why This Matters
Lace's new multi-pool delegation feature is vital to Cardano's commitment to decentralization. Allowing ADA holders to stake their tokens across multiple SPOs prevents overall centralization and promotes a more distributed network that aligns with Cardano's core vision.
FTX's disgraced founder is not happy behind bars:
SBF Unhappy with Jail WiFi, Demands Pretrial Release

Find out who FTX is targeting for scraps:
FTX Revisits Past Deals for Scraps as Debtor Tensions Rise