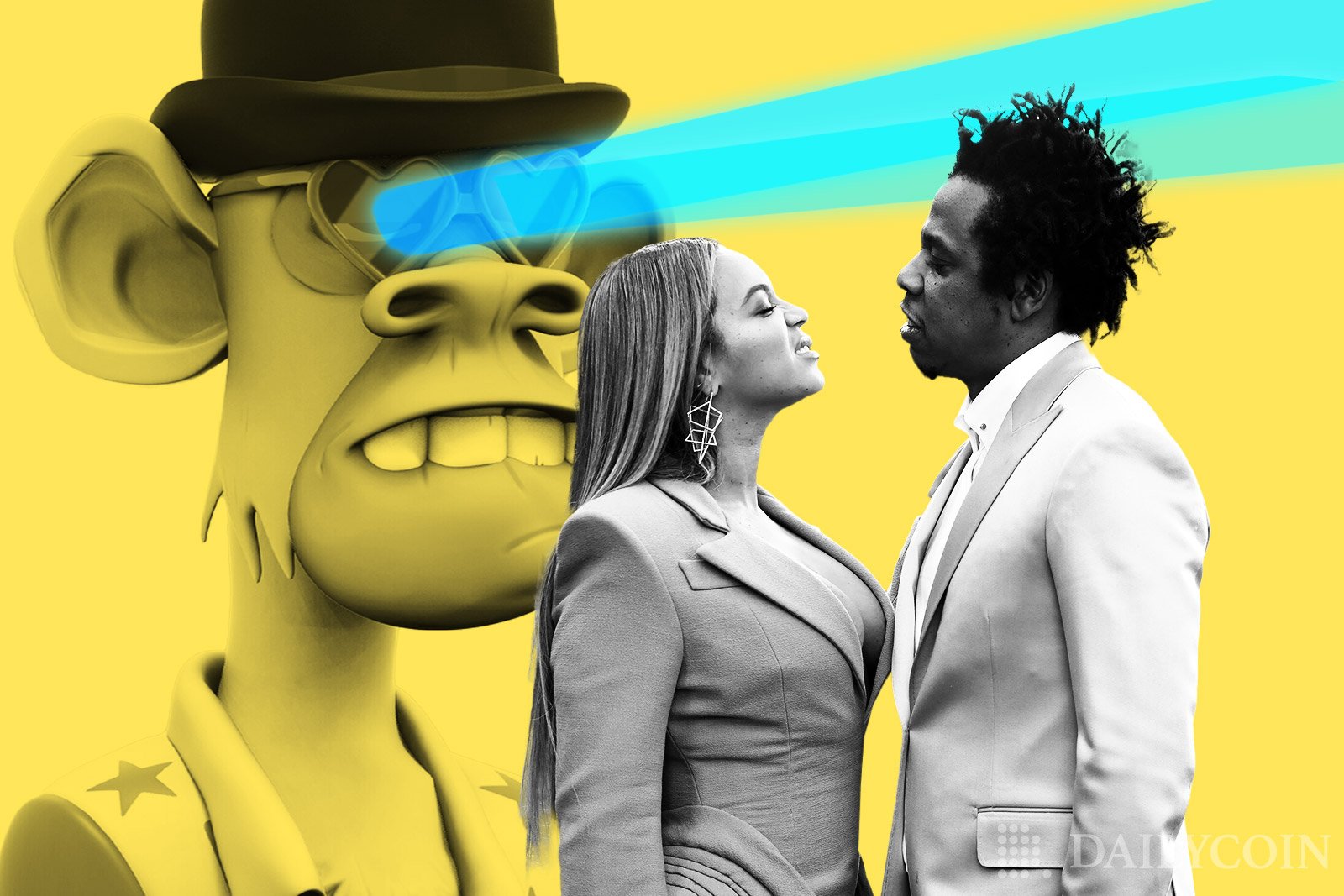 Hit-Boy & James Fauntleroy Welcomed to KINGSHIP
Most importantly, the Bored Apes NFT supergroup is getting ready to release its debut album with the help of producers Chauncey "Hit-Boy" Hollis and James Fauntleroy. Hit-Boy definitely has a catalogue full of hits. To illustrate, he produced Kendrick Lamar's "Backseat Freestyle," "XO" by Beyonce, "Niggas in Paris" by Kanye West and Jay-Z, as well as "Stronger" by Mary J. Blige.
On the other hand, James Fauntleroy appeared on Kendrick Lamar's "To Pimp A Butterfly," which was nominated for Album of the Year at the 58th edition of the Grammy Awards. Moreover, he co-wrote Justin Timberlake's "Pusher Love Girl" and has worked on two of his albums, including "The 20/20 Experience." Shortly after, he collaborated with Bruno Mars on his "24K Magic" album, co-writing seven tracks.
The Bored Apes are tight with Eminem, but now they also struck a deal with M&M's for a limited edition featuring faces of the NFT band members. The KINGSHIP X M&MS collab features a video with a Bored Ape that simply mints the special edition sweets with turquoise-colored laser eyes.
Bored Apes Yacht Club Sailing into the Music Business
The Bored Apes Music NFT Saga started back when Eminem & Snoop Dogg released "From The D 2 The LBC," the music video featuring their NFTs. Subsequently, the two Hip Hop legends performed the song on MTV VMAs using their 3D Bored Ape NFT avatars. Besides, Snoop is planning to open the Bored Ape themed "Dr. Bombay" sweet shop in Los Angeles.
Meanwhile, KINGSHIP is still rehearsing their new songs. In addition, there's been a Key Card NFT collection consisting of 5,000 NFTs released. These will work as a VIP pass to future events and fanclub member benefits.