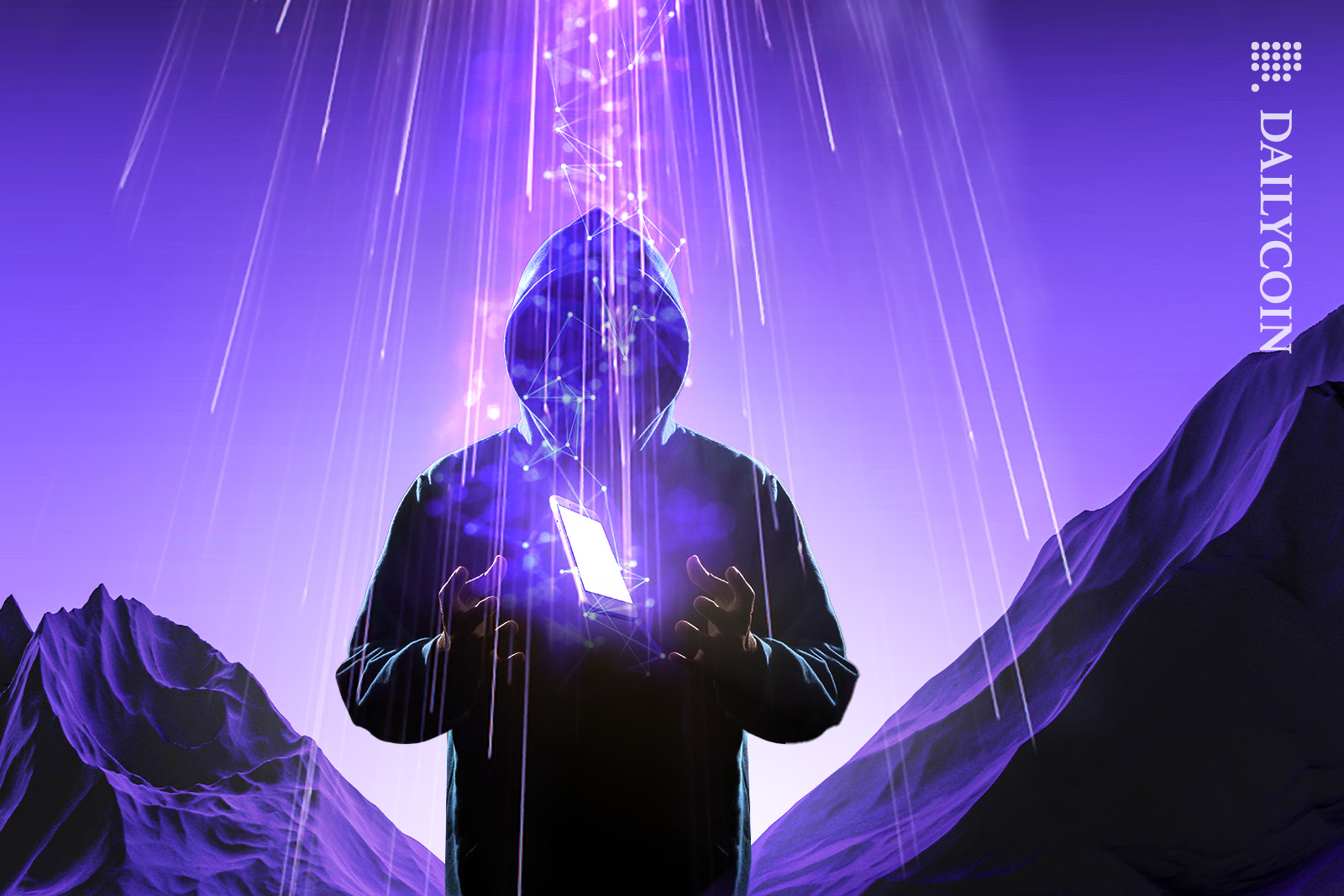 "Five months and withdrawals are still blocked for us. No response to inquiries. I assume we were cheated."
This is a cry for help from one of the customers of the BKEX crypto exchange, whose fund withdrawals were suddenly stopped in late May.
BKEX, a British Virgin Islands-based cryptocurrency exchange, has suspended withdrawal functions for millions of its users worldwide due to money laundering allegations. But the customers begin to doubt that. 
DailyCoin takes a closer look into what could've happened here.
Withdrawals Halted for the Sixth Month
Late in the evening of May 29th, China time, the BKEX crypto exchange dropped a brief but important announcement on its customers, stating that fund withdrawals would be suspended. Effective immediately.
The message stated that the crypto exchange is taking this action due to an ongoing police investigation. According to BKEX, users' funds were involved in an alleged money laundering scheme.
However, the statement lacked critical details. It did not mention the jurisdiction or the name of the institution that authorized customer account suspensions. Neither did it disclose any hint of when unsuspected customers could be unfrozen.
BKEX only made clear that its team would fully cooperate with the investigation. The exchange also assured users that it was determined to restore operations and provide clear communication throughout the ongoing probe.
"We will maintain transparent and timely communication during this process. If you encounter any problems or need assistance during the process, please feel free to contact our customer service team." 
BKEX's message was encouraging. However, the reality turned out to be starkly different from what was promised.
Zakaria, a disgruntled BKEX customer, told DailyCoin: "Withdrawals have been blocked for all customers and since then no one from BKEX has contacted us and tried to reassure us that our money is safe."
He spent all of his family's funds, valued at over $60,000 USD, to buy BONE and NIX tokens, hoping to make profits and increase the family's budget. Instead, he's been unable to retrieve his digital assets from the now-defunct exchange for the sixth consecutive month. 
"Before this scandal, I really didn't have any problems, so I can't judge BKEX support, but when they blocked the withdrawals, hardly anyone could be reached, and the emails and requests were simply ignored," Zakaria noted. 
Unfortunately, he is not the only one to whom BKEX customer support has never responded. 
Numerous complaints from other affected customers have surfaced across social media.
Most repeat the same narrative of inaccessible BKEX customer support, with some users disclosing issues with the exchange that have been unresolved for years.
As of today not only BKEX's customer support, but the whole platform seems to have vanished. The official website is no longer active. The BKEX app doesn't work either, and the social media accounts of the crypto exchange appear as though they were completely abandoned at the end of May.
According to Zakaria, BKEX has turned everything off. It's as if they've stolen all the money from the customers and disappeared.
However, the most unusual thing about this situation is the radio silence surrounding the supposed police investigation of the BKEX exchange.
Could it be that BKEX customer fears are true and a formal investigation was never even launched in the first place?
BKEX Exchange: The Masters of Confusion
BKEX, a global cryptocurrency trading platform, might be unfamiliar to European and American audiences, but it has been quite well-known among Asian cryptocurrency users.
Established by three co-founders, Jingyan Ji (aka JM, Jiaming Ji, Lion Ji), Miko Du, and Ronghui Qiu in 2018, BKEX mostly targeted Chinese, Vietnamese, Thai, and Turkish-speaking countries and listed elusive altcoins that couldn't be found elsewhere. 
But the clarity ends here and facts about the exchange begin to get tangled. The BKEX exchange has been riddled with discrepancies since its inception.
Separate Entities, Separate Jurisdictions
One of the main confusions around BKEX's probe statement is the vagueness of its shared facts. It is not clear where the investigation is taking place, which country's authorities initiated it, or which legal entity is being investigated.
It is widely believed that the crypto exchange is headquartered in the British Virgin Islands, a popular offshore tax haven where secretive legislations have long attracted fraudsters and criminals.
Meanwhile, the BKEX LinkedIn page clearly says that the exchange is operated by BTC King Technology Co Ltd. Typically, this means that the entity not only carries out day-to-day operations and functioning of the exchange but also bears legal responsibility.
BTC King Technology Co Ltd., supposedly registered in the United Kingdom's overseas territory, does not appear on the official database of BVI's corporate registry. It does not seem to have any digital history either. There is no website, no names of the founders; nothing.
The only trail DailyCoin found is the alleged registration address of the mysterious company, located in a remote and hard-to-access mountainous area. Interestingly, at least nine other international companies share the same registration address. This is not a rare thing in offshore jurisdictions, where companies offering set-up services to foreign businesses are a separate branch of the economy.
The example of BTC King Technology Co. Ltd illustrates how the network of companies tied to the BKEX exchange actually works.
A few years ago, BKEX shared a Medium post saying it has "independent trading and operation centers in Hong Kong China, Japan, Singapore, the United States, Korea, and other countries and regions."
Pay attention to the keyword "independent," as it is highly likely that such centers are separate legal entities, which, in the event of failure, bear legal responsibility independently of the parent company.
According to the same Medium post, BKEX also acts as a "global leader in technology platform, product line, security risk control system, operations and customer service." No matter the entity, BKEX is the name that connects the network of independent operators and trading centers.
It is the name that early exchange users were most familiar with. It is also the name officially associated with BKEX copyrights since 2018.
The thing is, BKEX Global as the name and the entity were only introduced in May 2019, when the platform's social media channels adopted it and the brand new BKX Global company was officially added to the Hong Kong Corporate Registry. 
The company's first fundraising round in 2019 was conducted under the name BKEX Global. The name persisted as an integral component within the broader corporate network associated with BKEX in Hong Kong. Over time, it evolved to include subsidiary investment entities like BKEX Capital and BKEX Labs.
But, as BKEX Global once noted, it operates as a "blockchain asset trading platform under BK Group." According to an internet search, the only BK Group related to cryptocurrencies exists in Hong Kong and was founded and led by a mysterious man, David Go.
Here, the confusion deepens even further. David Go, the founder of BK Group, provides his corporate email associated with the name BK Global.
Yet, as the public data revealed, the sole Hong Kong-registered entity, BK Global Company Limited, has barely been active despite being incorporated in 2007. The domain mentioned in David Go's email, although created in August 2020,  has never been activated.
Meanwhile, the firm BK Group (or Bokai Group Co. Ltd in Chinese) has existed in the Hong Kong jurisdiction since 2015 after changing its name from Micgrand Electronics Co. The company's online footprint does not reveal any ties with digital currencies, though.
Discrepancies in Numbers and Statements
Independent exchange operators, separate jurisdictions, and founders who avoid leaving digital footprints are not the only complicating factors that shroud BKEX in mystery.
While gathering information, more factual discrepancies are uncovered.
For example, in August 2019, BKEX CEO Jiaming Ji proudly claimed that BKEX ranked 9th on CoinMarketCap. 
But as web archive data revealed, the highest position that crypto exchange reached that year was the twenty-first.
There were also other confusing moments, like claims of ranking as the third biggest crypto exchange in terms of spot trading volume. BKEX actually hit its highest trading volume statistics, valued at $2.8 billion, in spring 2021. But this was also a tipping point, with the platform's trading volume starting to gradually shrink.
No Proof of Money Laundering Investigations
The latest, yet the biggest confusion arose when researching law enforcement's activities, which took place in both Hong Kong and BVI jurisdictions in May, raiding cryptocurrency exchanges suspected of engaging in money laundering activities.
It came out that Hong Kong law enforcement made several big raids in May 2023, detaining stablecoin issuer Trust Reserve (formerly CNHC Group) and arresting 23 criminal syndicate members in a suspected large-scale money laundering case. However, the latter were mostly involved in illicit cash operations. No digital evidence has appeared about the raids, arrests, or investigations involving BKEX Global or its related Hong Kong entities.
The only clear thing was that the new rules for Virtual Asset Service Providers (VASP) came into effect on June 1 in Hong Kong. Any cryptocurrency trading platform seeking to obtain a VASP license should ensure that it is financially solvent, reputable, and meets strict anti-money laundering (AML) requirements.
Respectively, none of the law enforcement institutions in the British Virgin Islands reported any financial fraud or money laundering investigation that could have involved BKEX or any of its related entities around May 2023.
Neither BKEX customer support nor law enforcement has answered DailyCoins' and BKEX customers' questions regarding whether or not they have investigated BKEX and why suspended customer funds remain inaccessible.
Money Flow Further to Whales
Meanwhile, the classic phrase "follow the money" proves itself once again. Tracing wallets associated with BKEX provided interesting insights into what happened during the exchange's final days of operation and shortly thereafter.
First of all, blockchain records confirm that the platform has been inactive since its last digital asset transactions were completed on May 30.
However, the final week before the total suspension was incredibly active.
In the days following May 21, BKEX made 38 large-scale TRON withdrawal transfers to four cryptocurrency wallets, sending out over $2.28 million worth of TRON coins in total. The lion's share of $2 million travels directly to a deposit wallet on Binance  (THeECJCitnkkNXVwQqExLfXHd13PhjhLck).
Almost immediately, in eight separate transfers, $2.38 million in USDT left the intermediary wallet and flew into the whale wallet, associated with Binance (TV6MuMXfmLbBqPZvBHdwFsDnQeVfnmiuSi).
The whale wallet appears to be the true queen of deposits. The sheer number of transactions valued at over $500,000 received since May 30 is impressive. The number of whale wallet withdrawals, however, is visibly lower, although this doesn't take into account further transactions to large entities. Those transactions count in millions and tens of millions, often leading to wallets labeled as Tether Treasury Wallet,  Bitfinex, Kraken, TrueUSD Burn Address and also to unidentified address TT2T17KZhoDu47i2E4FWxfG79zdkEWkU9N.

The unidentified address received nearly $60 million in USDT on exactly the same day BKEX announced the suspension of all fund withdrawals. Then, the wallet instantly moved close to $100 million USDT to a wallet associated with the Just ecosystem. The latter is a DeFi contract built on the TRON blockchain and mostly centered around the decentralized stablecoin lending platform JustStable. It is also said to be inspired by TRON's founder, Justin Sun. The system's token JST was rugged several times back in 2022.

Another $50 million transaction that TT2T17KZhoDu47i2E4FWxfG79zdkEWkU9N made on the day that BKEX suspended client withdrawals went directly to the deposit wallet associated with Bitfinex crypto exchange. Bitfinex is one of the first cryptocurrency trading platforms, operating since 2014. Based in Hong Kong and registered in the British Virgin Islands, Bitfinex is well known for its close ties with Tether.
The Bottom Line
From the information collected, it seems that BKEX is – or perhaps was – just a small part of a larger picture. What precisely its mission was is challenging to decipher without legal investigation.
However, the way BKEX operates — having independent entities in different jurisdictions, shared legal responsibilities, and scarce information regarding the key people or entities at the top hints that it probably didn't plan to be a shining example of transparency for its users.

Read more about the world's most famous and most controversial stablecoin:
Tether (USDT): A Giant With Feet of Clay?

Find out more about how crypto signal trading schemes work:
"Sell on My Signal:" Crypto Trading Scheme Revealed