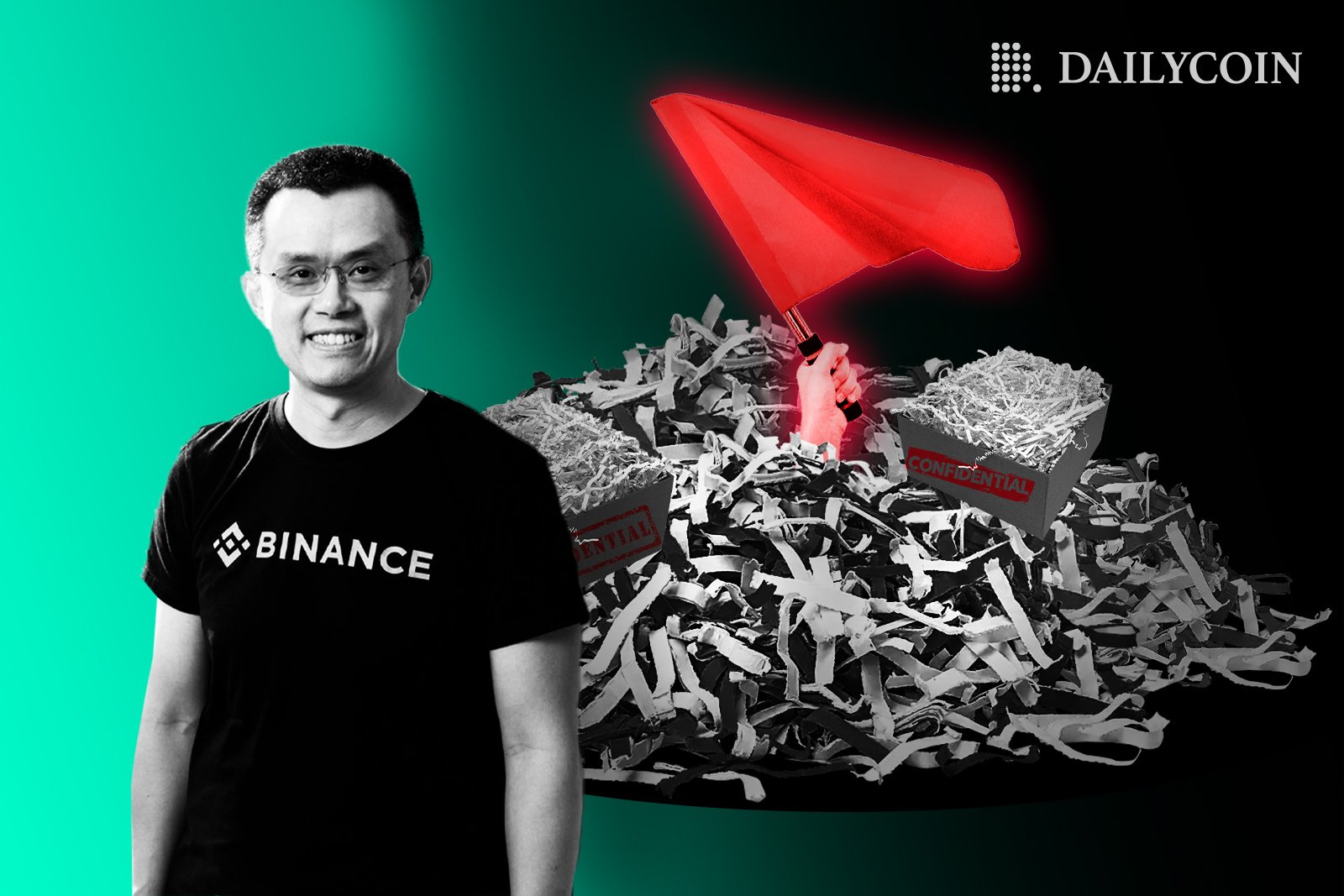 Binance Coin ($BNB) is down 5.9% in the past seven days, with other top cryptocurrencies outperforming it.
Investors are concerned about 'red flags' following Binance's proof-of-reserves announcement.
Compared to other top cryptocurrencies, Binance's BNB is underperforming right now. Trading close to the $250 support level in the past seven days, BNB has somewhat recovered from its $262 seven-day low and is currently being traded at $274.17 as of writing. This contrasts with market leaders Bitcoin and Ethereum, which have had stronger seven-day performances.
Binance's CZ has been vocal following the collapse of FTX, reassuring investors with a proof-of-reserves statement and what seems like daily situational updates via Twitter.
The Binance CEO urges investors to ignore FUD during a turbulent news cycle. Source: Twitter
The crypto community is more cautious than ever
A few Binance headlines from the last 24 hours:

- US Justice Department may charge Binance Execs for money laundering

- Binance locks withdrawals for some accounts amid what CEO calls 'just market behavior'

- Binance's proof of reserves raises red flags

— Genevieve Roch-Decter, CFA (@GRDecter) December 12, 2022
One Twitter user summarizes the recent 'red flags' regarding Binance. Source: Twitter
Other community members, however, point out that the 'FUD' is coming from biased sources as comparisons are drawn between the media treatment of CZ and SBF, respectively.
Binance's proof-of-reserves have also come under scrutiny, with concerns around the proof-of-reserve verification system failing to account for liabilities and the numbers not vouching for anything.
Data analysis platform @Smartviewai summarises the red flags in Binance's statement. Source: Twitter
Binance is under the media spotlight, and many community members are prompting others to remove their funds from the exchange. As always, not your keys – not your crypto.
Binance has billions in assets under management, and withdrawals would have to increase significantly for Binance's insolvency to have any legitimacy – the Mazars audit confirms Binance is "101% collateralized," so theoretically, they could handle full customer withdrawals.
Binance is the largest and now most trusted cryptocurrency exchange. Their recent reassurances are designed to put customer concerns at ease – but as always, it's important to do your due diligence and pay attention to changes in the industry. As many investors know, things can rapidly take a turn for the worse so it is important to understand the risks to your funds if the worst-case scenario happens.
More updates from Binance: