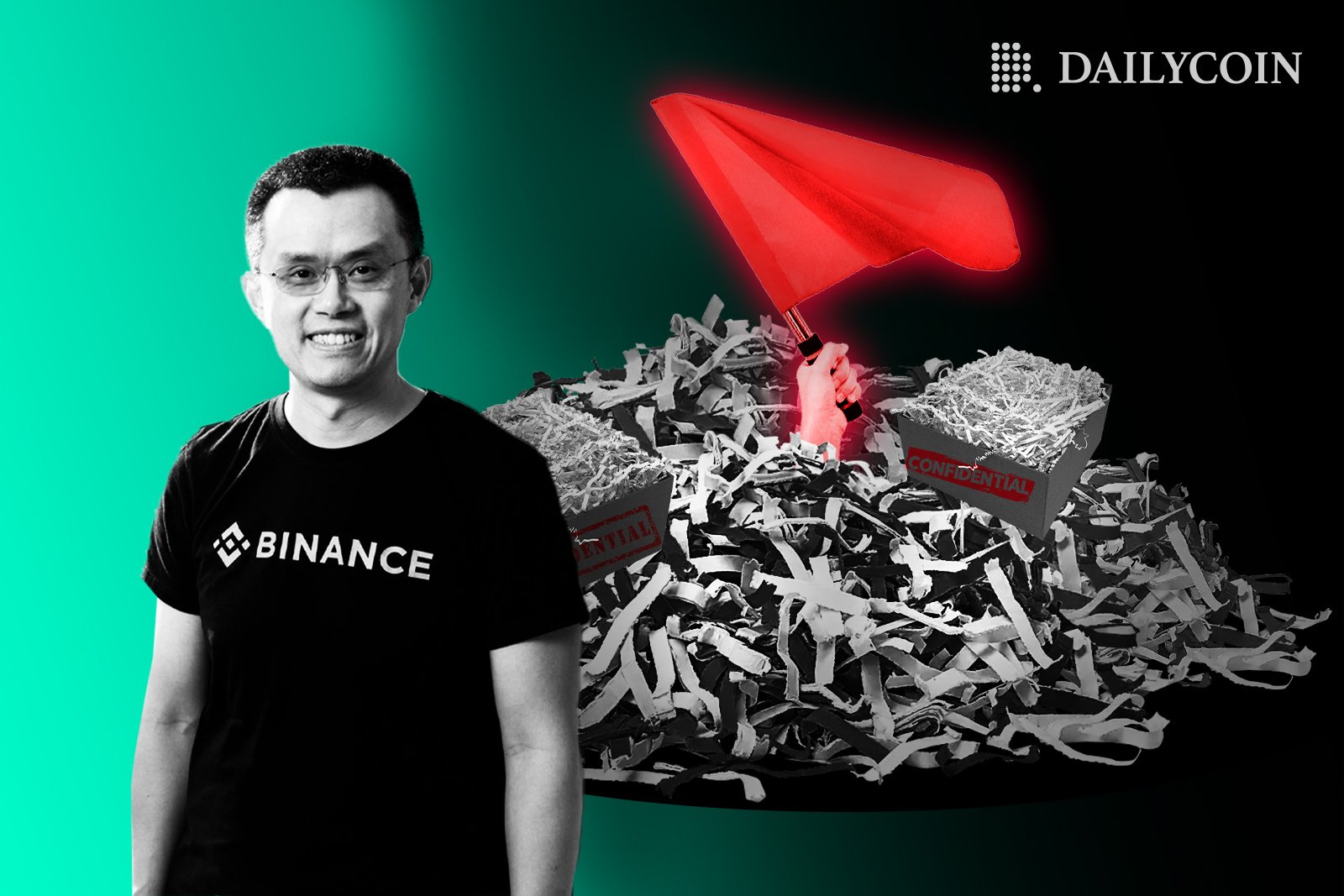 Binance continues to endure a large amount of FUD (Fear, Uncertainty, and Doubt). This is due to part of the crypto community not buying the Binance Proof Of Reserves. In contrast, others contemplate that Binance's CZ deliberately took out competitor SBF of FTX, once the second-largest crypto exchange.
Currently, Binance strikes back against these and five other claims with a long post in Chinese, pointing out the advantages of a "stress test." At the same time, YouTube David Gokhshtein alleges that the FUDers, including Bitcoin (BTC) maximalists, are getting evidence "from fortune cookies."
#Bitcoin Maxis trying super hard to FUD Binance and are failing miserably.

They have absolutely no evidence to back-up their statements. Mfers just super salty that CZ keeps building while they continue to keep crying.

— David Gokhshtein (@davidgokhshtein) December 22, 2022
BNB Dumps 15.6% Amid Intense FUD
Binance reacted to the piece by Reuters titled "U.S. Department of Justice launches investigation into Binance," an investigation Binance claims to have expected. Secondly, they add that the halting of USDC stablecoin withdrawals was not because of a lack of liquidity. The crypto giant is in "full cooperation with verification companies and judicial investigations" regarding their financial status.
Binance Smart Chain's native token, BNB, faced the music of the frosty crypto winter, as the #5 ranked altcoin has been 15.6% in the red for the last 14 days. Furthermore, crypto technical analyst Crypto Patel believes that BNB might hit around the $100 level, while the next critical support line is $210.
On top of that, BNB couldn't reclaim its key resistance line of $360 since May 8th, 2022, when the terrifying Terra (LUNA) spread a contagion on the crypto market. At press time, BNB trades at $245.47, according to CoinGecko.
CZ vs. SBF: Clash of Crypto Titans
As Sam Bankman-Fried is out on bail today for a generous amount of $250 million, the fallen FTX saga continues with the ex-multi-billionaire back to living with his parents and playing League Of Legends. The bosses of the two largest crypto platforms around the globe had constant verbal altercations on Twitter, with SBF blaming Changpeng Zhao for taking FTX out of the game.
SBF, charged with conspiracy, securities fraud, and money laundering, blames one single tweet from Binance Boss CZ for destroying his multi-billion dollar crypto empire. CZ quickly fired back at SBF on Twitter on December 6th, 2022: "No, FTX destroyed itself."
4. "CZ's tweet destroyed FTX"

No healthy business can be destroyed by a tweet.

However, there was a tweet that may have, Caroline's tweet 16 minutes after mine on Nov 6. Data shows it was the real cause for people to dump FTT:https://t.co/yWFqKvbqMU

— CZ 🔶 Binance (@cz_binance) December 6, 2022
Polygon (MATIC) recently flipped BNB Chain for weekly transaction volume.
Some Binance Earn products, like liquidity farming and flexible staking, are no longer available in Northern Europe.
Binance is the largest crypto platform in the world, and Binance Smart Chain technology heavily contributed to public crypto adoption.