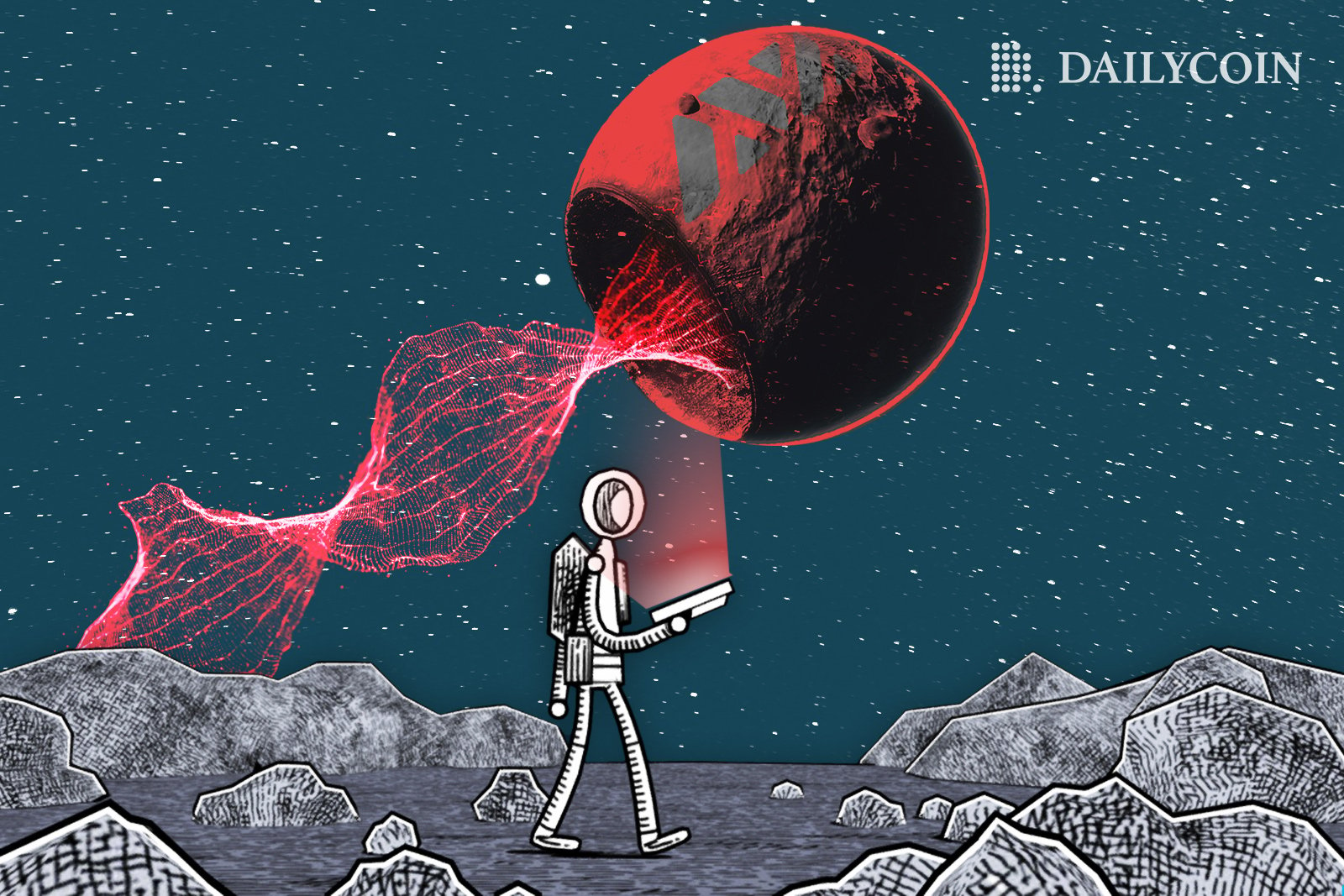 Avalanche-based decentralized exchange Trader Joe is going to deploy its Liquidity Book AMM and Joe V1 on the Ethereum Layer-2 scaling network Arbitrum in the next month.
Trader Joe's decision to go multi-chain is part of its efforts to increase user activity and TVL.
Trader Joe said Avalanche will stay its top priority for all growth efforts.
Avalanche-based decentralized exchange Trader Joe (JOE) has announced its plans to deploy on Arbitrum, an Ethereum Layer-2 network, in an effort to expand to other chains and increase user activity.
Trader Joe will be deploying its liquidity book automated market maker (AMM) and Joe V1 on Arbitrum One, the team behind the platform said on Thursday. It intends to launch on testnet in the coming days. A full launch on mainnet is expected in early January.
"Our aim was to always innovate on the frontiers of DeFi at a global level. We have achieved our first step with the launch of our new AMM, Liquidity Book, the most efficient AMM built to date that offers an unparalleled user experience that is fully on-chain and decentralized," the team said.
"Deployment to Arbitrum One is the next step in this global expansion effort. We look forward to introducing the innovative AMM built on Avalanche, and also working with new partners to benefit the collective DeFi ecosystems of Arbitrum and Avalanche," Trader Joe added.
Trader Joe, which was created as a clone of Uniswap, said that Avalanche will remain its "true home" and is also a top priority for all growth efforts. 
The decentralized exchange has been struggling to attract users lately. Its total value locked (TVL) and user activity dropped significantly in the third quarter of this year. Trader Joe's TVL decreased by 24.8% in Q3 and was $140.65 million by the end of Q3. The protocol had on average 4,000-6,000 daily active users.
Deploying on Arbitrum is expected to greatly increase these numbers. Furthermore, Arbitrum is currently the largest Ethereum Layer-2 protocol with over $2.38 billion in TVL, according to data from l2beat.
Other decentralized exchanges like Uniswap and MakerDAO have also recently stated their intentions to deploy on Arbitrum.
Trader Joe will have to compete against Ethereum decentralized finance giants like Uniswap or MakerDAO for TVL and users.
Additionally, Arbitrum employs optimistic rollups. These are considered temporary scaling solutions until zero-knowledge Ethereum Virtual Machine-compatible rollups arrive.
Trader Joe is one of the largest decentralized finance platforms on Avalanche. Its decision to deploy to Ethereum's Arbitrum is an indication that applications on alternative Layer-1s are having a tough time surviving the crypto bear market.