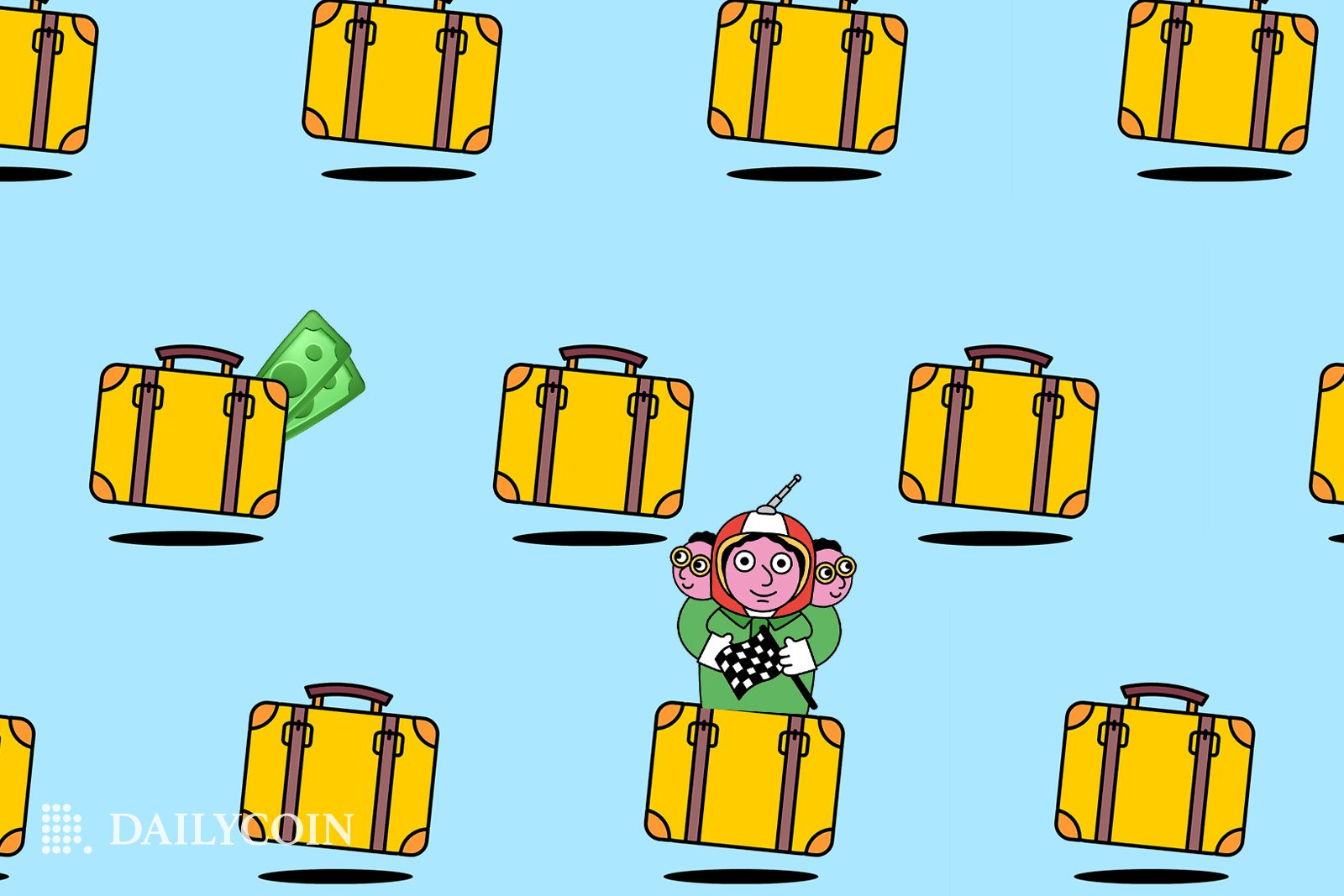 Animoca Brands held an exclusive NFT mint.
The Mocaverse NFTs sold out in two days.
Animoca Brands has one of the fastest-growing portfolios in the Web3 industry, with over 380 exciting projects and counting. So, to encourage dialogue and exchange of ideas, Animoca Brands decided to bring the group together with a Profile Picture NFT collection called the Mocaverse.
The venture capitalist's ambitious project held an NFT mint reserved exclusively for the Animoca crew. People are excited to join Animoca Brands in its quest to build Web3, considering the collection sold out in two days.
Strong Support
Friends and family of Animoca Brands were quick to jump on board, minting all 8,888 Mocaverse NFTs. In the first 48 hours, the sales volume of the Mocaverse NFT collection reached a whopping 3,552 ETH or around $5.5 million.
At press time, the floor price of a Mocaverse NFT on OpenSea is 1.3 ETH or approximately $1,838 from the initial 0.138 ETH or $195.
Animoca's passion project aims to unite the web3 community to exchange ideas and cultivate the web3 culture by building the space. The NFTs are spread across five unions, each representing a diverse role.
The Ambassadors for each union include 88rising Co-Founder Jaeson Ma, Entrepreneur Brain D. Evans, Axie Infinity Co-founder Aleksander Larsen, The Sandbox Co-founder Sebastian Borget, and more.
Animoca Brands' initiative will provide NFT owners access to privileged experiences, such as expert AMAs, game passes, in-game assets, accelerator programs, and more.
Yat Siu, co-founder and executive chairperson of Animoca Brands, shared his excitement about the initiative:
"We are delighted with this strong start for the Mocaverse, an exciting milestone for Animoca Brands. The interest and support emphasizes the power of community and shared values in Web3. Mocaverse NFTs are not only unique profile pictures, but also a gateway to the ever-growing Animoca Brands Web3 community of individuals, companies, and projects that share our values and vision for the open metaverse. By bringing together like-minded enthusiasts, we want to build a better Web3 industry for everyone."
On the Flipside
In 2022, Animoca Brands announced launching a $2 billion fund to invest in upcoming metaverse businesses.
Why You Should Care
Animoca Brands initiative is a refreshing take on exchanging ideas and building the Web3 space. The Mocaverse NFTs will serve as a membership pass to join the Animoca Brands team. This will allow NFT owners to better connect with other members and build Web3 together.
 Find out how Animoca Brands expanded to the MENA region:
Animoca Brands to Grow Web3 Industry in MENA Region 
Read more about The Sandbox's upcoming experience:
The Sandbox to Debut Major Fashion Brand Charles & Keith's Web3 Experience