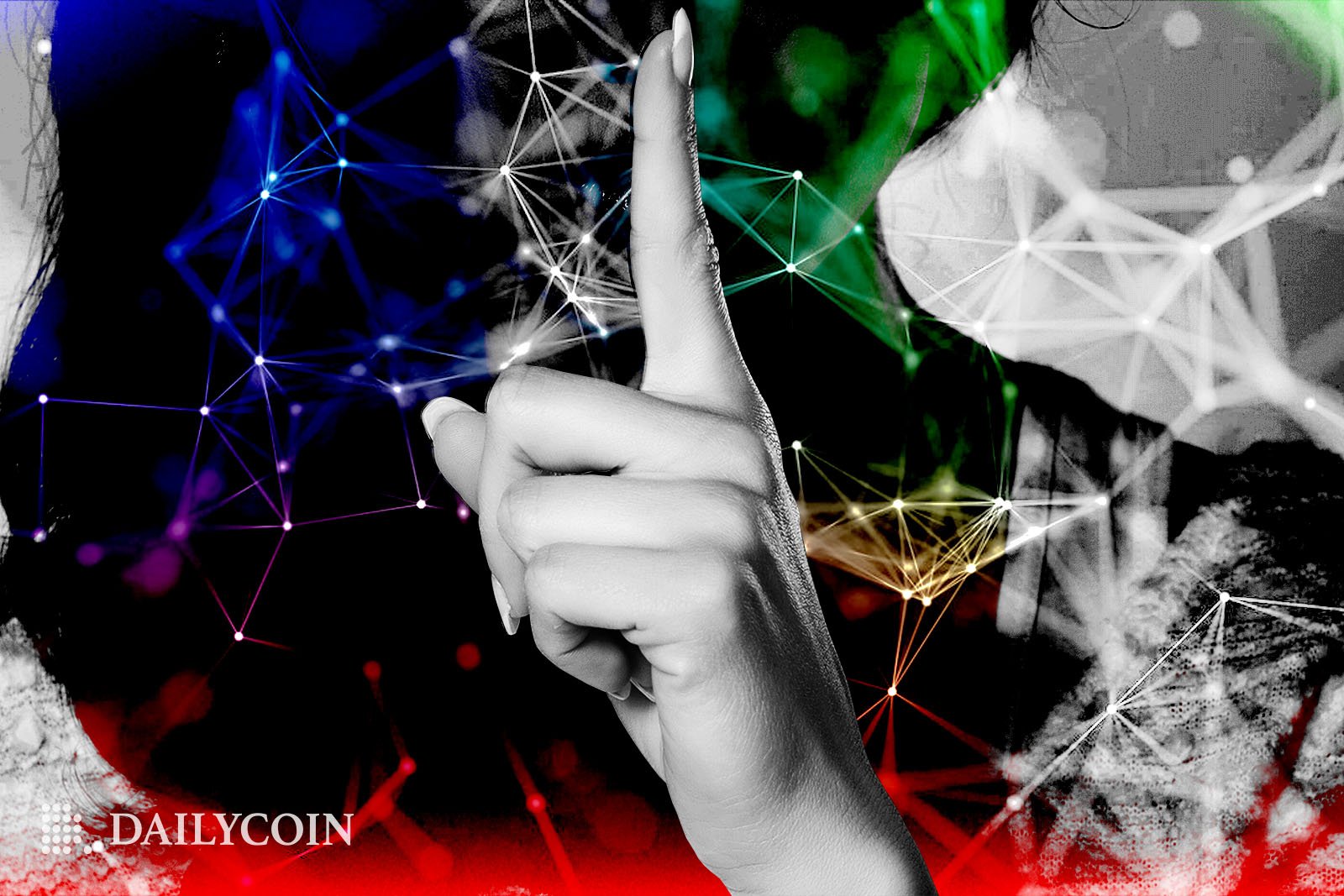 Regulatory guidelines for crypto, such as MiCA, aim to raise transparency and traceability of transactions.
Legislators are concerned about the use of privacy-enhancing tools in crypto for terrorism financing and sanction evasion.
Zero-knowledge proof mechanisms could provide a compromise between privacy and total anonymity.
Regulatory concerns around the role of crypto in terrorism financing and the evasion of sanctions have intensified in 2022. Following the sanctions imposed on Russia for its invasion of Ukraine, legislators increased their scrutiny of cryptocurrency exchanges as Russian nationals sought alternatives. 
The movements of the North Korean cybercrime organization Lazarus Group, linked with this year's $625 million Ronin hack, also brought attention to privacy-focused mixer solutions. These include Tornado Cash, sanctioned by U.S. officials in August.
These events, among others, have made anonymity in the cryptocurrency space a point of contention among regulators. Accordingly, the issue of holding blockchain networks, exchanges, and individuals accountable has become a top priority.
Landmark Legislation: Traceability and Transparency
Although no clear guidelines for regulation have been set out in the U.S., despite some strong assertions, Europe is working on setting the tone.
As proposed by the European Commission in June 2021, the Anti-Money Laundering Authority (AMLA) will require crypto-asset service providers to verify the identity of customers performing transactions worth more than €1,000.
In addition to the AMLA, the EU's approved Markets in Crypto Assets (MiCA) regulation is expected to restrict the trade of "crypto-assets which have inbuilt anonymisation function unless the holders of the crypto-assets and their transaction history can be identified" by exchanges.
There are fears within the crypto sector that, by seeking to limit anonymity in this way, regulation threatens the very ideals that form decentralization.
Is regulation the death of Satoshi Nakamoto's vision?

How can decentralization of cryptocurrencies/assets continue with regulation?

What mechanisms can maintain the illusion of anonymity (most KYC'd for wallets)?

Will the pillars of the vision crumble under regulation?

— jahh.eth (@amgtopshot) December 23, 2022
Zero-Knowledge Proofs as a Compromise
Illicit activity in the sector has raised tensions among regulators and investors alike. However, innovations have also been made to help blockchain networks remain compliant without sacrificing privacy or on-chain efficiency.
At the Web3 Summit in Vilnius, DailyCoin spoke to Ryan King, the Head of Business Development at Dusk Network. He believes that the answer to tackling the tricky topic of maintaining user privacy while also staying compliant with regulations lies in zero-knowledge proof mechanisms (ZKP).
"Zero-knowledge allows us to thread the needle on those issues, and to prove that conditions are true or false without revealing anything other than the fact that that condition is true or false, which serves the purpose of the regulation." Mr. King opined, emphasizing that, in terms of the identity of the transactor "you don't actually need to know."
Indeed, through ZKPs, it is possible to validate user identity without presenting their personal information or data.
How Zero-Knowledge Proof Works
Zero-knowledge proofs are a methodology in which the authenticator proves that they both possess the relevant information and know it is true without divulging what the information is. 
In the case of transactions performed on a blockchain, ZKPs allow an operation to be approved by verifying that the user is both valid and legal without providing any of the user's personal information.
As Ryan King explained:
"I'm not trying to prove that Mr. X is Mr. X, I'm trying to prove that Mr. X is from this bucket of accredited investors, and is not from this bucket of sanctioned people."
The next iteration of zkRollups are being developed in the form of zero-knowledge Ethereum Virtual Machines (zkEVM). The advances in this technology have the potential to be a staple in enhanced verification processing.
Zero-knowledge development has occurred chiefly on Ethereum and its Layer-2s. On the other hand, Bitcoin has shown little sign of adopting the mechanism.
As in the case of the revisions made to the Markets in Financial Instruments Directive (MiFID) and AML regulations, the MiCA regulations are not set in stone and may be amended with stricter requirements.
Regulation will play an important role in the future of cryptocurrency and its adoption. While it will provide much-needed protections in what has been described as a Wild West, a compromise must be made. It is crucial to preserve the ideals of trustlessness and decentralization that the industry was founded on.