Crypto greetings to all the Player 1s and Player 2s!
Read in today's gaming digest: 
Gala Games is gaining momentum with new  Spider Tanks and Town Star developments.
Aavegotchi is ready for a fully-fledged pixelated universe experience. 
GameFi brings the scholarship system to My DeFi Pet.
Axie Infinity lowered the price of breeding, twice.
Google partnered with Dapper Labs while PolkaFantasy integrated Chainlink VRF
Gala Games Forces Development: Spider Tanks First Beta Test, Town Star to Feature TownCoin
Gala Games became the crypto gaming hero of the last two weeks after their GALA token was suddenly listed on Binance. Its market volume rose from $3M to $3B in less than a week. As the saying goes, "make hay while the sun shines" – Gala Games accelerated all the existing developments right after. So far, they express the desire to become something like Enjin but  are developing their own games as well. 
Their first project with a great announcement is Town Star. This is the flagship game of the platform and its beta is already available for players. The developers announced the in-game crypto, TownCoin will replace the already existing BoxCoin. 
The second announcement was made regarding Spider Tanks, a PVP brawler on the blockchain. This one is developed by an external studio from the Netherlands, GAMEDIA. The closed beta testing happened for members of the $WHALE community, together with a drop of a new NFT tank. 
The great problem with blockchain gaming: they are selling game NFTs before the real games are released. This is not bad, as even the big gaming industry has this feature in early-access games but players want to play, collectors want to collect. Sometimes, these two groups of people don't match. 
Aavegotchi Goes 360
°

! NFTs Unlock their Playable Potential
Inspired by well-known Tamagotchi, Aavegotchi is one more collectible game with wearables, consumables, and mini-game participation mechanics. The NFTs run on the Aave protocol. From a visual perspective, they are pixelated ghosts; in fact, Aave means "ghost" in Finnish. 
Thus, the developers added a new feature for their NFTs. They updated Aavegotchi UI and smart contracts, which brings 360° overview to the characters. The presentation also included wearables.
Most probably, this is the indicator of further development plans for gamification. 360° overview can be used for a character to interact with the gaming world. Even though Gotchis are 2D characters, now they can exist in a 2D multiverse. Let's hope the developers will add the support of 3D world some day as well. Moreover, the developers already plan to create Gotchiverse with a minigame ecosystem that would be called Aavegotchi Arcade.
The project looks cool. The only remark here is the absence of any release dates. 
GameFi Brings Scholarships to My DeFi Pet
It turns out that there can exist no weekly gaming digest without a mention of monster pet games. Indeed, it's one of the most popular genres in the blockchain gaming industry. Today's guest is My Pet Defi that partnered with GameFi, a gaming hub. Their ecosystem includes a yield guild and gaming aggregator. 
Does it matter for us simple gamers? Yes, it does! The biggest benefit is the appearance of the scholarship system. This was the crucial feature that made Axie Infinity popular, firstly in the Philippines, and later around the entire world. This means that new players could "rent" a gaming NFT character and earn enough in-game currency to buy their own one and dive into the My Defi Pet world on their own. 
The second advantage is My Defi Pet's native token, $DPET, will appear in the GameFi mystery box. 
The scholarship system is also not ideal. Some people tend to quit them after some time of playing as the timespan to break even can reach as long as half a year. 
Axie Infinity Reduced Breeding Costs after It Reached $2B in Sales
Although the game is not booming anymore, it remains popular. For example, its all-time NFT sales have transcended the $2B threshold. 
After this had happened, the team behind Axies announced a 2X reduction for breeding fees. Previously, it cost 2 AXS. For now, the price is only 1 AXS. Which is a great difference, taking into consideration the price of the token is $68.33 at the time of writing. 
They had to do it a long time ago. The price of AXS token jumped from $7 to $70 just in 1.5 months. Although the price is double reduced, it's still much higher than what we paid three months ago.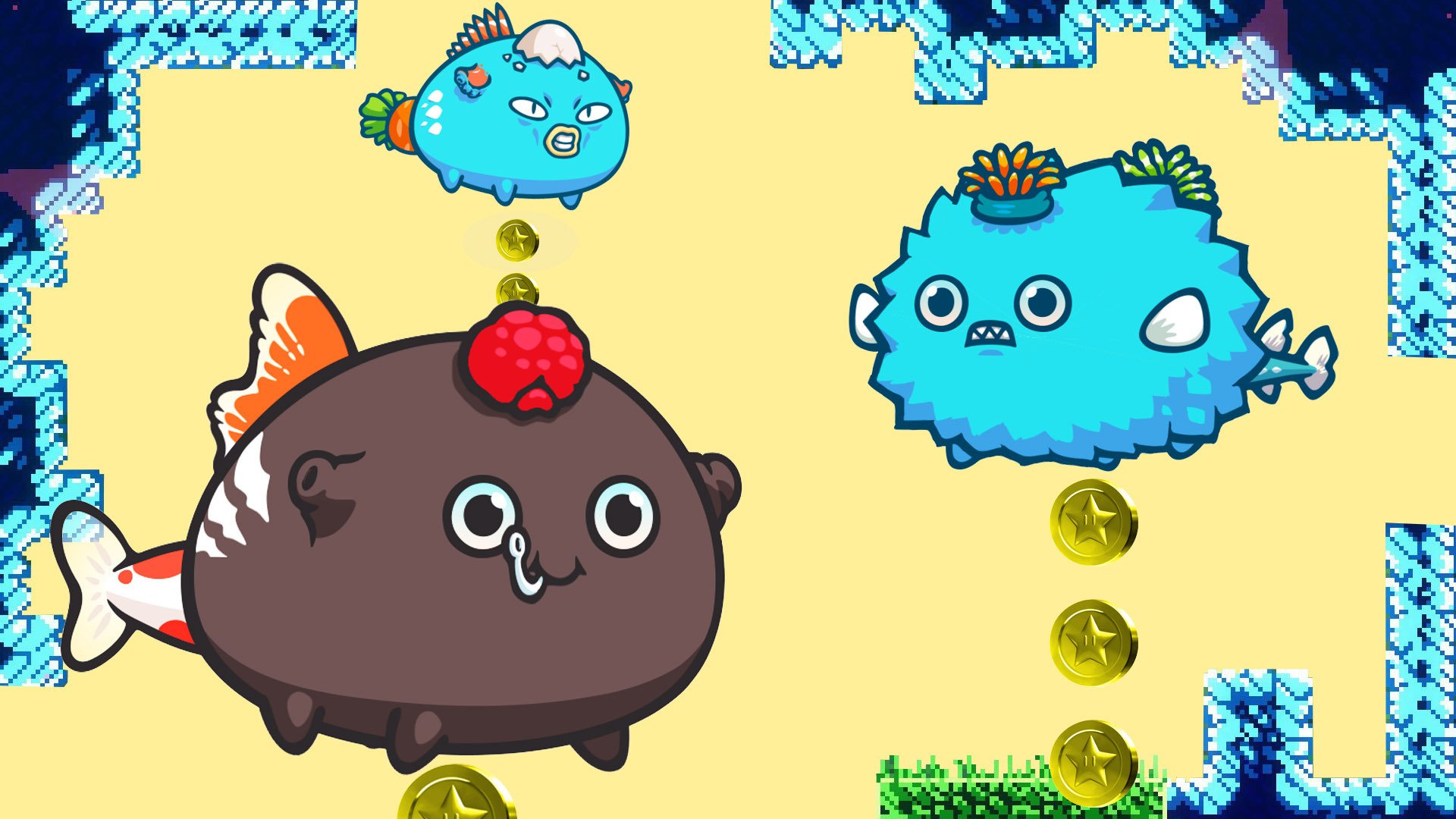 Recent Partnership in Crypto Gaming Field: Google, Dapper Labs, PolkaFantasy, Chainlink
Google partnered with Dapper Labs, one of the leading NFT collectible game developers in the blockchain field. Recently, the company reached $7.6B in valuation after finishing a $250 million funding round and successfully closing a deal with La Liga to create NFTs for them. 
PolkaFantasy is one more gaming hub focused on creating a gamified NFT cross-chain marketplace with further implementation into the gaming multiverse.
Recently, PolkaFantasy implemented Chainlink Verifiable Randomness Function (VRF). Future games will also benefit from the collaboration. 
The style of the platform is anime-oriented. They even hired an anime advisor from TV Tokyo Animation
Let's check if the famous rule that the Japanese studios create top-notch projects is approachable for the blockchain gaming industry as well.