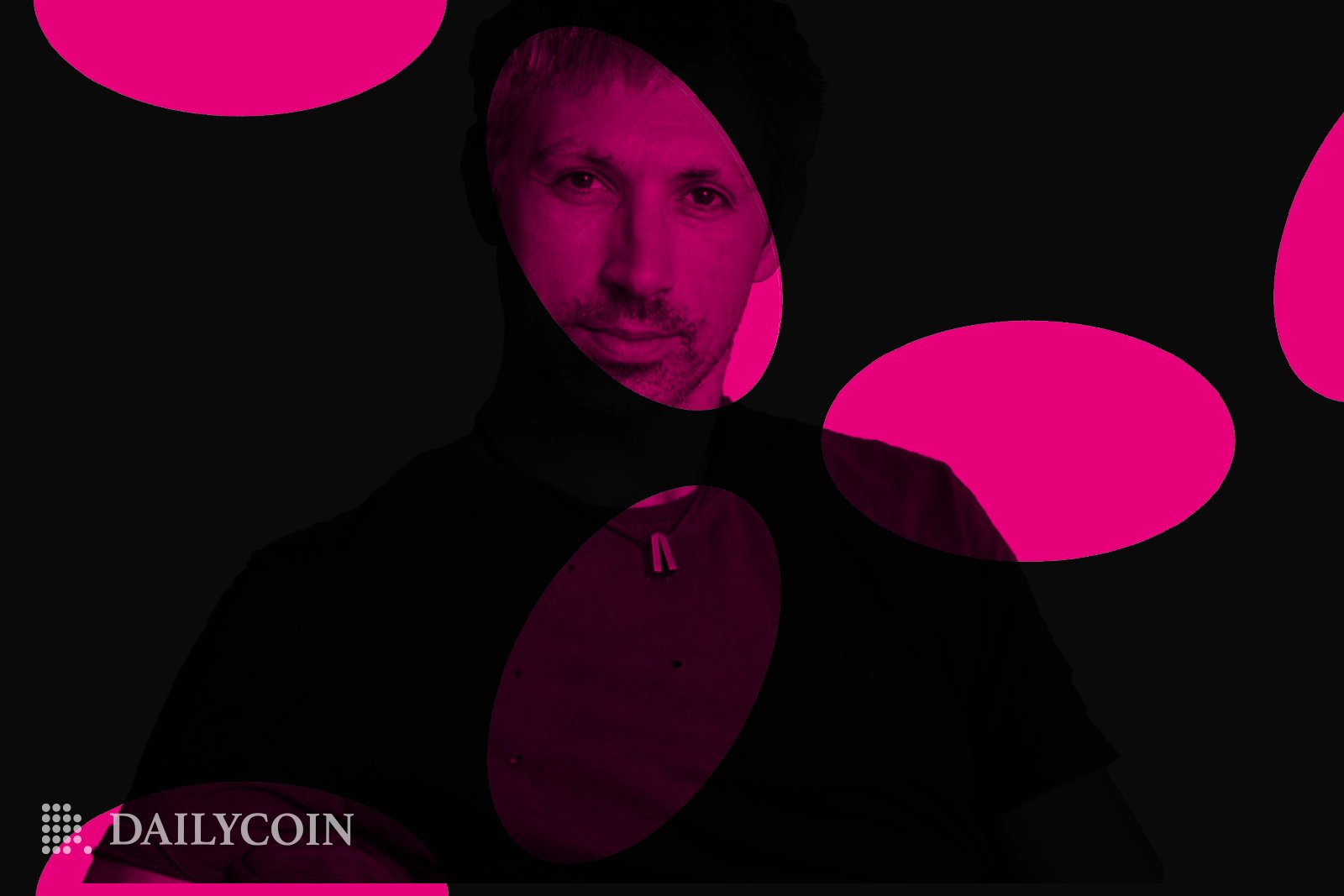 In 2013, a mutual friend of Gavin Wood introduced him to Vitalik Buterin. That connection would lead Wood to become a co-founder of Ethereum.  
Wood didn't stop there. After co-founding Ethereum, he founded Polkadot and Kusama as well. Both projects have become successes, with Polkadot being the fourteenth largest crypto by market cap. He's also founded plenty of other crypto-adjacent projects since.
Wood's success makes him one of the most competent individuals in the crypto ecosystem. Very few people in crypto have more experience and success, and there is much to learn from his life and career. 
Gavin Wood's Introduction to Crypto
Ever since he was a child, Wood has always shown interest in game theory and economics. This interest was so important to him that he co-published a strategy game. 
Wood also had an interest in computer programming, which he also pursued. While still in high school, he learned how to code and created his first computer program. After graduating from Lancashire Royal Grammar school, he followed his passion by studying software design at the University of York. 
After graduating from York, Wood decided to get a Ph.D. and studied music visualization for human-computer interfaces.  Once he completed his studies, he continued working in software programming and began a fascinating career. 
Wood worked on many interesting projects. These projects include next-generation game engines and an extendable yet scalable structure of audio-signal refinement. He also worked on the first C++ language workbench, Martta.
In 2011, Wood worked on creating real-time light shows for music, and the tech became a staple at London nightclubs. At this point, he had extensive software experience and had worked as a high-level software engineer for about ten years. But something changed when he first learned of blockchain that same year. 
Wood Starts Working On Ethereum
In 2011, Wood read about Bitcoin but was largely uninterested in it. In his own words, he was  "focusing too much on the currency aspect" rather than the technology behind it. However, he revisited the idea of the blockchain in 2013 and began to see real potential in it. He saw that possibilities were opening up between the field of ICT and game theory, and he wanted to be an active player. 
That same year, a mutual friend introduced Wood to Vitalik Buterin. At the time, Buterin had only recently published the Ethereum whitepaper, and Ethereum was still a theory. Immediately after Wood got his hands on the Ethereum whitepaper, he started building its codebase. 
By early January 2014, Wood had already built the first Ethereum client. It was a proof of concept of sorts and was the first sign that Ethereum could be built. And Wood had built everything all alone. He also wrote the Ethereum Yellow paper, which specified the Ethereum virtual machine. It was the first formal specification of a blockchain's state machine to be published. 
When the Ethereum team disbanded over questions surrounding Ethereum's future, Wood sided with the winning faction. Over the next two years, he focused mainly on Ethereum and built much of the architecture supporting it. This includes the general platform, the initial solidity design (Ethereum's smart contract programming language), and most of the C++ client. 
Wood Starts Working on Parity Technologies
In 2016, Wood decided to do something different and founded EthCore. He raised pre-seed funding for the start-up, and the company soon had dozens of developers in more than a dozen countries. Other alumni at Ethereum joined Wood at EthCore, and the company was later renamed Parity Technologies. 
Parity Technologies is a blockchain infrastructure company for Web3. The company aims to build technology that can disrupt centralized online services.
At Parity, Wood contributed immensely to the project's success. These contributions include building the fastest Ethereum client, Parity Ethereum, and blockchain frameworks like substrate.
While at Parity, Wood started working with Ewald Hesse and Ana Trbovich to found Grid Singularity. Grid Singularity is a decentralized energy data exchange platform based on the blockchain. Asides from that, he also helped found companies like Scytale Capital, Polychain Capital, Blockchain Capital, and Polychain capital. 
The Web3 Foundation, Polkadot, and Kusama
While at Parity Technologies, Wood worked on the Web3 foundation. The foundation is a nonprofit focused on decentralizing the internet and creating frameworks to help projects focused on a blockchain-based internet. 
One of the biggest successes of the Web3 foundation is the founding of Polkadot. Polkadot is a heterogeneous multichain network that is the first of its kind. It is a network that makes it easier for projects to build their own blockchains and makes it easier for users to complete transactions on multiple chains. 
The Polkadot network has a primary chain called a relay chain. It's the relay chain that records everything on the network and the chain that guarantees the safety of all other chains. The relay chain has minimal functionalities and simply exists to record. The other chains on the network are called parachains, and they are the ones that carry smart contract functionality. 
Kusama, on the other hand, is a public staging area for founders who want to be on the Polkadot network. It's where developers can test or stage their chains before releasing them to the larger network.  Official upgrades are also tested on Kusama before going to the main chain. 
Wood's experience and achievements in crypto show that he is a gifted software engineer and one of the most experienced blockchain engineers in the world.
Wood's talent has led some people to believe he must be behind the Bitcoin whitepaper. And the evidence of the Wood-Satoshi theory is interesting. 
First, Wood was about a decade into his software engineering career when the blockchain whitepaper was released. This means that he had the experience and capacity to write the whitepaper.
Secondly, the projects that Wood has built — Ethereum and Polkadot — are tech marvels in their own right. This shows that he's capable of building important and complex networks. 
However, a lot of the evidence linking Satoshi to Wood is circumstantial. While Wood certainly has the skill and knowledge to build something like Bitcoin, he says he was never interested in crypto until 2013. Importantly, he'd never worked on cryptography before working on Ethereum. Other possible Satoshi candidates, like Hal Finney and Adam Back, have experience working on blockchains before Ethereum came on the scene. 
These days, Wood is one of the most important figures in crypto. He gives seminars, sits on board, and presents to audiences all year on crypto. He's a regular face at conferences and is always willing to share his experience with others. He also speaks about the intersection between law and tech at renowned law schools. 
Outside of tech, Wood has many interests. He speaks Italian, French, Spanish, and a bit of Romanian. He's also the brain behind the Milton Keynes game, the Localized Proportional Representative voting system, and the Fractal Playground. He even used to teach fractals and art to kids in Italy.
Very few people regard Gavin Wood as the real identity of Satoshi Nakamoto. One reason is that Gavin Wood has publicly called Proof-of-Work, the consensus mechanism that Bitcoin runs on, "proof of waste." 
Gavin Wood is one of the most instrumental figures in Web3. The ecosystem would likely look very different without his input, so it's important to know who he is.