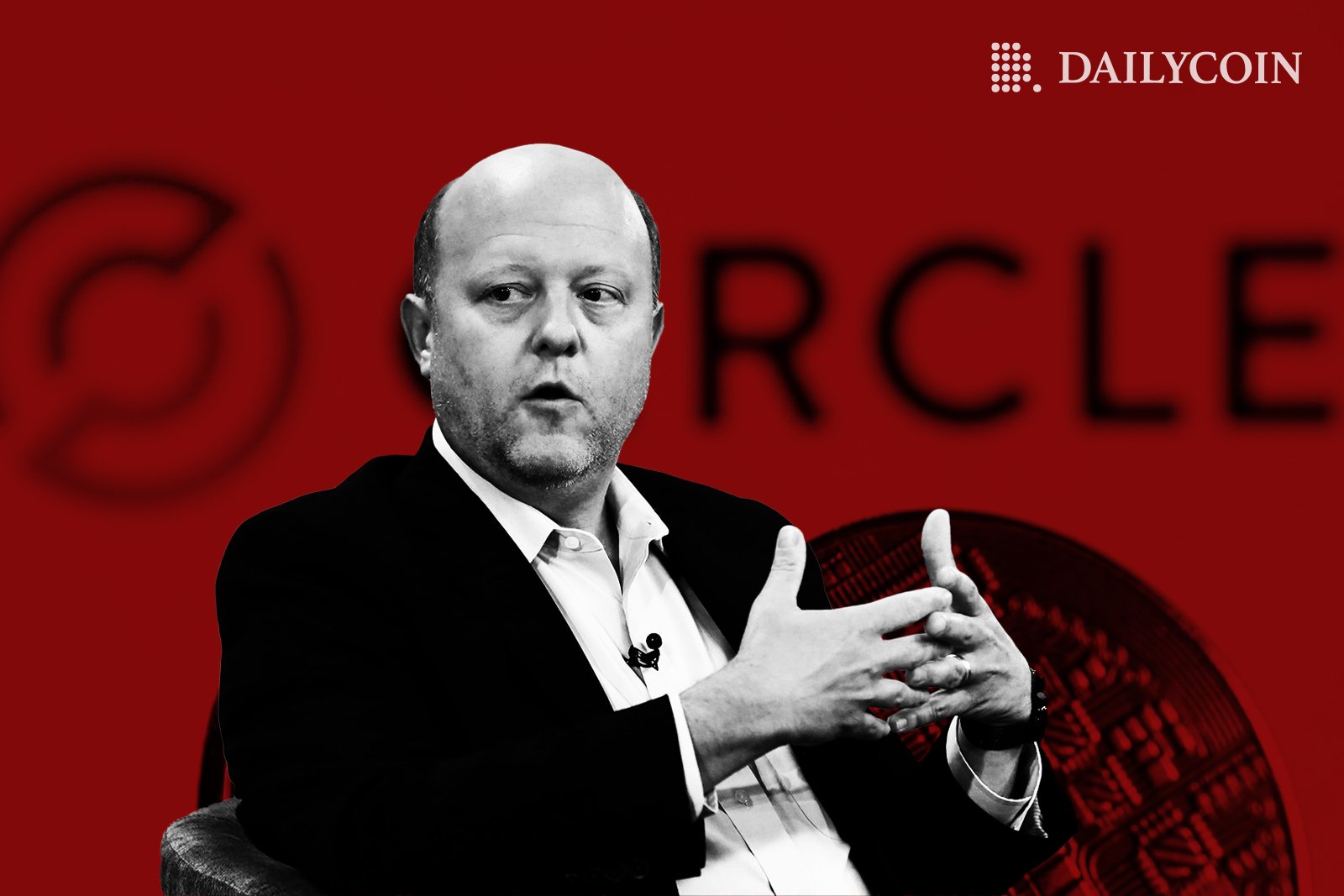 USDC issuer Circle called off plans to enter the stock market.
Circle planned to go public via a merger with a SPAC company Concord Acquisition Corp.
Circle said it called off the plans to go public because the SEC has yet to declare the S-4 registration statement effective.
Circle, the issuer of the second largest stablecoin, USDC, has announced that it's calling off plans to go public this year.
Circle had intended to enter the stock market by merging with a special purpose acquisition company (SPAC), Concord Acquisition Corp, backed by former Barclays CEO Bob Diamond. A SPAC is a blank company that can raise capital via an Initial Public Offering (IPO) or a merger with another company.
However, both companies have terminated their agreement to merge, citing the U.S. Securities and Exchange Commission's (SEC) inability to declare the S-4 registration statement effective as the reason. The deal between the two firms would've put Circle's valuation at $9 billion.
"Concord has been a strong partner and has added value throughout this process, and we will continue to benefit from the advice and support of Bob Diamond and the broader Concord team. We are disappointed the proposed transaction timed out, however, becoming a public company remains part of Circle's core strategy to enhance trust and transparency, which has never been more important," said Jeremy Allaire, Co-Founder and CEO of Circle.
Circle's USDC is the second largest stablecoin in the market, with a $43 billion market cap, according to data from CoinGecko.
What Does It Mean for the Crypto Industry?
USDC is one of the most widely adopted stablecoins among crypto users worldwide. It's only natural that the news of Circle abandoning its plans to go public has made investors and users alike nervous, especially after Terra Luna's algorithmic stablecoin UST imploded earlier this year.
However, USDC is different from UST because it's backed by traditional assets like cash and short-dated U.S. treasuries. UST was an algorithmic stablecoin backed by other crypto assets, namely the LUNA cryptocurrency. UST's peg was maintained by an arbitrage mechanism wherein one UST was always redeemable for $1 worth of LUNA and vice versa, which made the stablecoin vulnerable to manipulation.
USDC should also be fine because Circle is a profitable company. The firm had a successful third quarter for 2022 amid a deepening crypto winter, posting a total revenue and reserve interest income of $274 million and a net income of $43 million. The company entered the third quarter with almost $400 million in unrestricted cash.
Having that in mind, Circle's decision to abandon its plans to go public this year is unlikely to be indicative of a precursor to an earth-shattering event in the crypto industry. The company's USDC remains one of the more trusted centralized stablecoins in the market.
At the same time, it's always good to remember not to trust anyone blindly, or as crypto diehards say: "Don't trust, verify." However, at least for now, Circle and USDC seem fine.
It's unclear why the SEC has yet to declare the Circle and Concord Acquisition Corp merger effective.
Circle might still go public at a later date.
If Circle had gone public, the company would've been exposed to tight regulations and other checks and balances surrounding its business practices. This would've made the company more transparent and trustworthy.
Circle is one of the most important crypto companies, bridging the centralized and decentralized worlds of finance. Its decision to call off the plans to go public might be both negative and positive for the crypto industry. However, it should not affect USDC in any way.