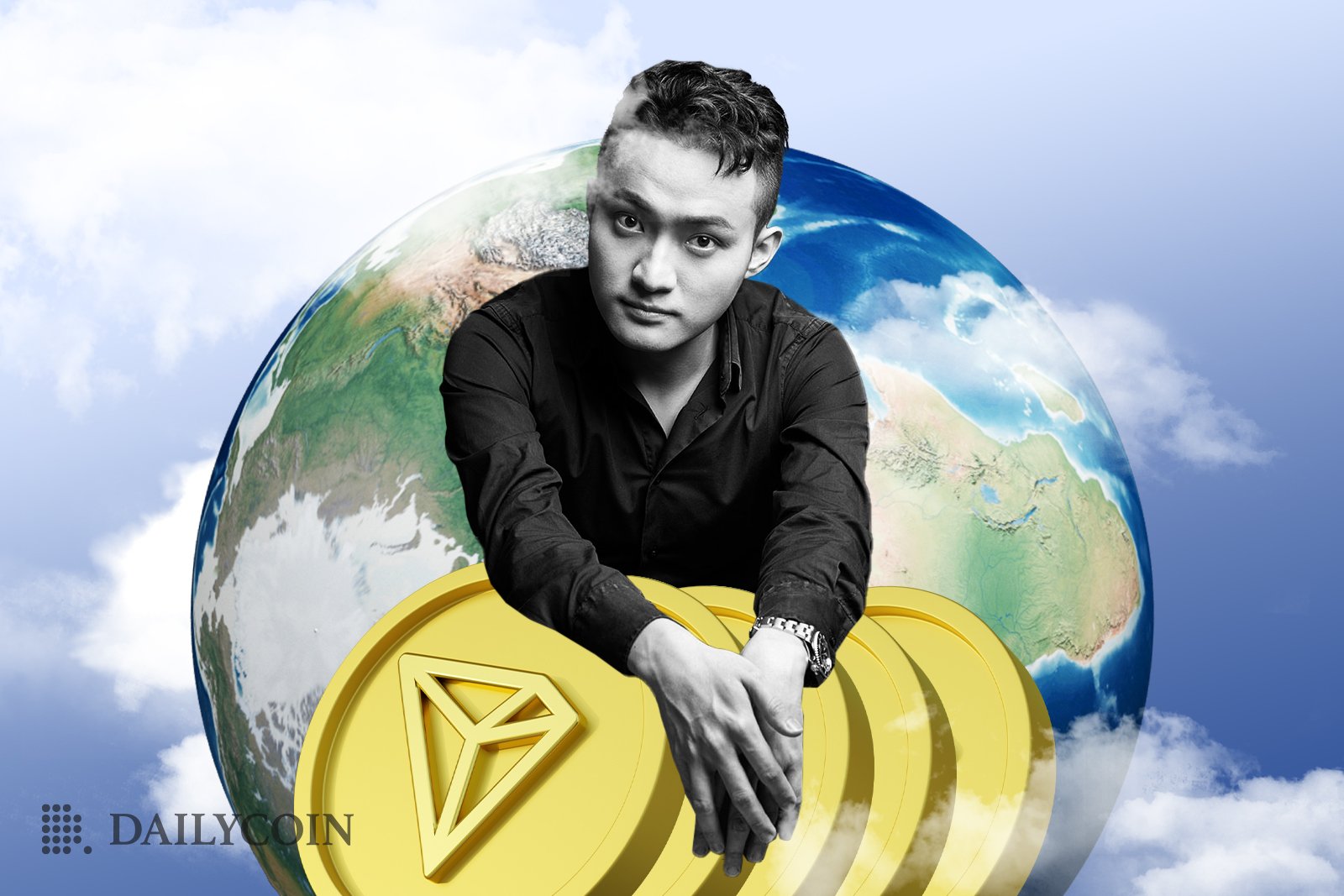 Tron founder Justin Sun names five countries to make TRX legal tender.
Sun's Huobi Global exchange underwent massive lay-offs in late 2022.
Sun's USDD stablecoin hasn't reclaimed $1.00 since 22 November 2022.
Chinese crypto mogul Justin Sun took to Twitter to reveal his New Year's Resolution. In an early Sunday morning tweet, Mr. Sun disclosed that his KPI for 2023 is "to get 5 countries to adopt Tron (TRX) as legal tender." Besides, the controversial character added two flag emojis to his Tweet, hinting at Dominica and Sint Maarten.
Indeed, these two English-speaking micro countries in the Caribbean are not yet known as prospective crypto hubs. However, the TRX founder pointed out that one of the five countries will be 'major.' According to the latest tweet, China is likely to accept TRX as legal tender, as many people in the vast nation are using it for daily transactions already.
Crypto Twitter Flabbergasted by TRON
H.E. Justin Sun's New Year resolution took some crypto enthusiasts by surprise. To illustrate, popular Indian crypto YouTuber Ajay found the statement bold and wildly aggressive, also adding: "Will return to this tweet on 31st December, 2023."
On the other hand, some crypto enthusiasts believe that singling out Tron (TRX) when making cryptocurrencies legal tender is simply blowing smoke in the face. Be that as it may, the young crypto entrepreneur Justin Sun insists that the ambitious goal can be achieved with "hard work and dedication."
This is very aggressive and bold statement to make‼️

Will return to this tweet on 31st December, 2023👀

— Ajay (everything hindi) (@EverythingAjay) January 29, 2023
At press time, the 18th-ranked alternative cryptocurrency trades at $0.0622, according to CoinGecko. Despite a 2.4% decline in the last 24 hours, TRX is known for its stability. To illustrate, it moved up by 2.7% in yearly terms, which shows great resistance in extremely volatile market conditions, which had bigger crypto giants than Mr. Sun falling like leaves during the infamous 2022 crypto winter.
China has a history of banning cryptocurrencies other than its own stablecoin – the digital yuan, which is already widely used in the country.
Thus, the Chinese government would have to change its stance on crypto to accept Tron (TRX) as a legal tender.
Established in Singapore in 2017, the Tron Foundation raised $70 million in the inaugural cryptocurrency token offering. Shortly after, China issued the crypto ban, even though crypto trading and mining activities are prevalent in Asian countries ruled by authoritarian regimes. Finally, despite being illegal, China is one of the most active Bitcoin mining areas.