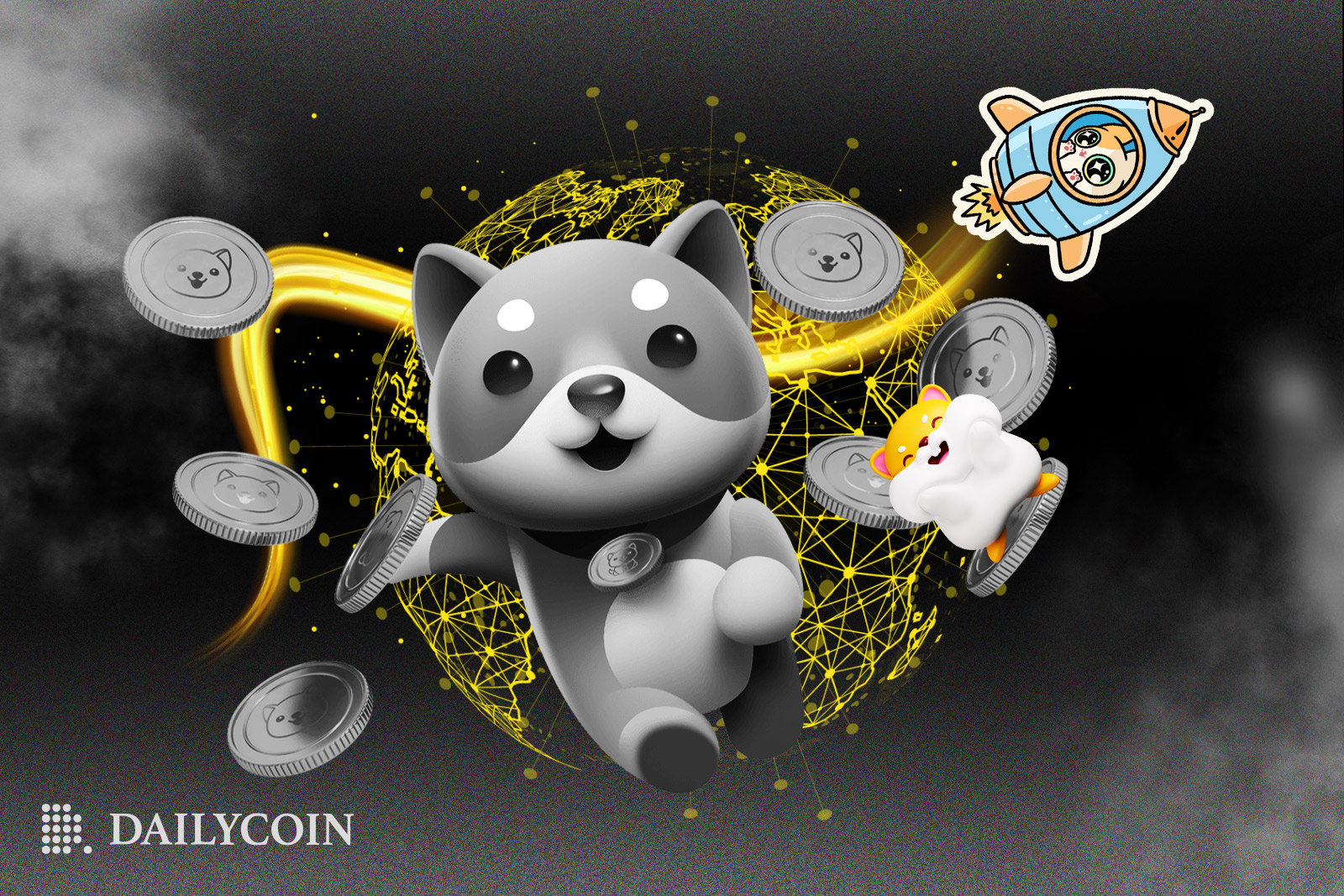 BNB Chain is regarded as the largest smart contract due to the number of transactions and active users on the blockchain.
Aside from hosting DApps, BNB also hosts a league of meme coins in the virtual assets sector. 
According to its creators, BabyDoge helps save dogs by bringing crypto to the average person.
RichQuack is a community-based project with more than 100,000 on-chain holders. 
As a decentralized exchange, Kiba Inu allows users to swap cryptocurrencies.
The Safemoon rewards system rewards long-term investors who hold their coins.
Floki blended memes with utility and was created by Shiba Inu fans.
Meme Coins are risky because they hold little value and are highly volatile.
The Build N Build Chain (BNB Chain) can be traced back to April 2019, when Binance launched its network, what was then known as Binance Chain. Since then, the network has gone from strength to strength while attracting projects and developers to its ecosystem.
The chain is regarded as the world's largest smart contract due to the enormous transactions it has witnessed and the number of active users. So far, the BNB chain has carried out more than three billion transactions from more than 164 million different addresses. The chain houses numerous tokens and more than 1,300 active DApps.
While this blockchain is prominent for housing DApps, BNB also serves as a host chain for a league of meme coins in the virtual assets sector.
BNB as an Ecosystem With a League of Promising Meme Coins
Remarkably, numerous meme tokens are thriving in the BNB ecosystem. A meme coin describes a popular token mostly depicted with comical or animated memes. Let's look at some of the popular meme coins on the BNB Chain:
According to its developers, BabyDoge emerged to bring crypto to the average individual while "also helping save dogs in need." Early this year, the token enjoyed a significant rise, gaining value by about 350% in a month. 
In March, the meme coin emerged as one of the most used smart contracts by the largest wallets on the BNB Chain. Recently, it launched its exchange, BabyDogeSwap, to become a prominent DEX in the DeFi ecosystem.
The token emanated as a community-oriented project and boasts more than 100,000 on-chain holders at press time. Its whitepaper explained that RichQuack is hyper-deflationary and can avail holders of automatic liquidity, granting them rewards. For holders of QUACK, the native token, the platform offers a decentralized multichain launchpad, raffles, and lotteries.
Kiba Inu is also another meme project running on the BNB Chain. According to findings, it runs as a decentralized exchange, allowing users to swap cryptocurrencies. Notably, the meme coin offers numerous services, including Honeypot Checker, Kibatools, and Kibareports. To access those offerings, its users must hold Kiba Inu tokens.
Like its contemporaries in the ecosystem, Safemoon also enjoys huge social volume, ranking fourth.
A key feature of Safemoon is its rewards system that compensates investors who hold their coins for longer periods. The protocol charges 10% fees to anyone who sells their tokens, and other owners get 5%. Further, the protocol works in three simple functions: Reflection, LP Acquisition, and Burn.
Floki is a meme coin that mixes memes with utility. It was created by fans and community members of Shiba Inu. The project aims to become a decentralized autonomous organization in the long term. 
Floki has been working on bringing more use cases to its community lately. It announced the launch of its Valhalla metaverse in alpha in February, which will include on-chain gaming interactions, upgradeable NFTs, and A-level game mechanics. 
Further, the meme coin protocol has launched FlokiFi locker, which allows investors to store tokenized assets.
Online traders mostly support meme coins, giving them a strong presence on social networks. But they are risky because they hold little value and are highly volatile. A social media trend for a certain meme coin can soar or dip its value. Therefore, you must be aware of their risks and always DYOR.
The prices of meme coins are often highly volatile due to "FOMO" and online reactions. Despite this, many meme coin projects today incorporate various use cases to break out of the conventional mold of "just a meme coin project."