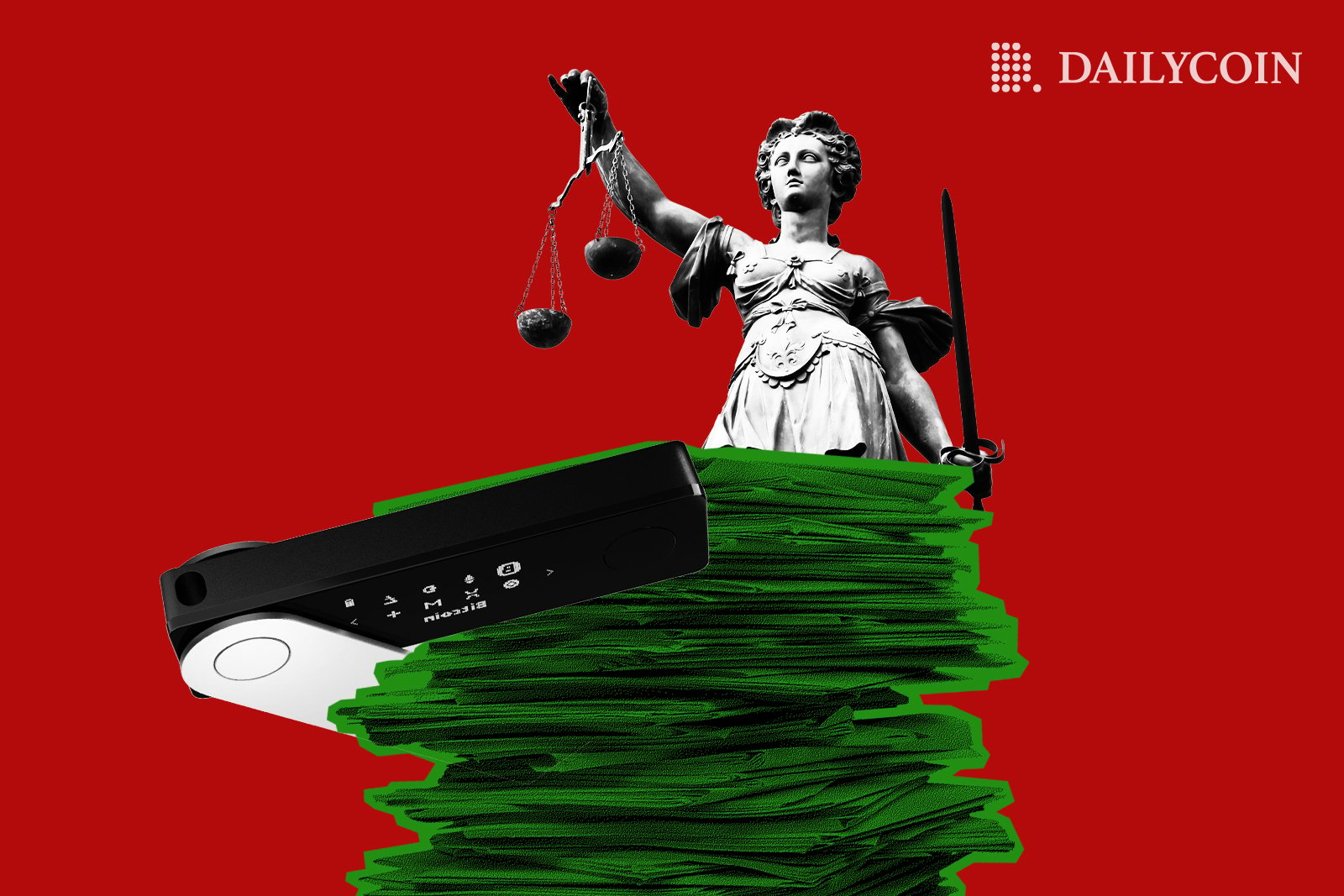 Tech firm RBB Lab uses NFTs to serve two defendants
RBB Lab wants to highlight new uses for blockchain tech
Two former contractors of a tech firm got a surprise deposit in their crypto wallets. Alberto De Luigi and Andreas Kohl received a summons to appear before an Italian court from their ex-employer.
The pair worked with the San Marino-based tech firm RBB Lab. Now, RBB Lab is suing them and their Liechtenstein-based company Sequentia AG for breach of contract.
The documents were delivered as non-fungible tokens (NFTs) to the wallets using the Ethereum blockchain.
This is the first case of this kind in Italy, highlighting the effects of blockchain technology on the legal system. However, the firm has also served the defendants in a traditional, legally-recognized way.
According to a press release from the firm, the company issued the summons to highlight the opportunities for blockchain in the legal system.
RBB Lab is working with a Florentine legal firm to develop technology for the legal sector. These include blockchain and machine learning.
"As a technology company, we want to push barriers in everything we do," said RBB Lab CEO Enrico Rubboli. "Unfortunately, the legal system has many examples of inefficiency."
NFTs for Serving Paperwork
While this is the first case in Italy, NFTs were used to serve legal documents in other countries.
NFTs are digital assets blockchains such as Ethereum. Unlike other crypto tokens, NFTs are unique because they cannot be exchanged or replaced by any other asset.
Proponents argue that using NFTs helps eliminate delays and expenses caused by traditional methods of serving legal papers.
Critics argue that the use of NFTs could lead to legal disputes. For instance, defendants could argue that they did not see the summons appear in their wallets. Moreover, less technically savvy people may miss important messages due to spam.
NFTs are becoming increasingly popular, with uses spanning from digital art to sports memorabilia. As the technology expands, we will likely see more cases for its use.
For now, sending NFTs to a defendant's wallet is not a legally recognized practice in most jurisdictions.
Use in the legal system could help legitimize NFTs and blockchain technology among the public and institutions.