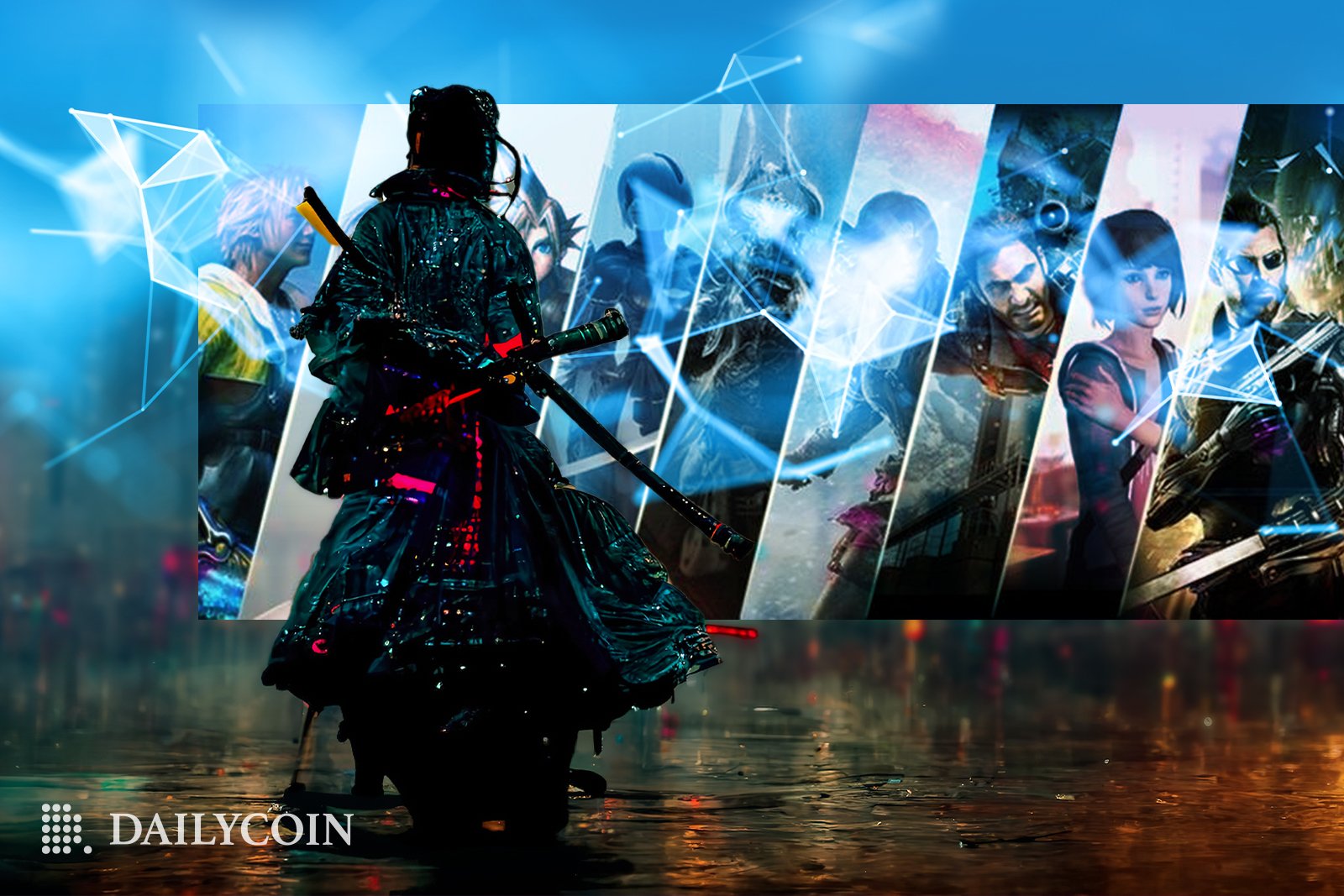 In 2021, Japanese Gaming Giant Square Enix, popular for blockbuster gaming franchises Tomb Raider and Final Fantasy, started establishing its presence in the Web3 space, with CEO Yosuke Matsuda spearheading the campaign.
Since indicating its intention to pursue a Web3 strategy under the leadership of Matsuda, Square Enix has kickstarted multiple initiatives in the space, partnering with Web3 leaders like Polygon, Animoca Brands, and more.
However, on March 2nd, 2023, Square Enix announced that its President and CEO would be stepping down as the company looks to "reshape the management team."
Considering Matsuda's role in pushing Square Enix toward Web3, the unexpected leadership change has raised alarms among Web3 enthusiasts about the company's future and whether it would continue to include blockchain technology.
Filling Big Shoes
Yosuke Matsuda has been at the forefront of Square Enix's aggressive shift to Web3. The CEO has struck a $300 million deal to sell its western studios, including rights to franchises like Tomb Raider, to fund Square Enix's Web3 gaming development plans.
Despite heightened concerns from gamers for the company's aggressive investments in the blockchain industry, Matsuda revealed that the company would emphasize blockchain developments in its 2023 strategy in an annual letter shared on 31st December 2022.
The CEO shared great enthusiasm for the Web3 space and reported that Square Enix would work to develop multiple blockchain games with original IPs. Matsuda added that the company is preparing to unveil many titles in 2023 with an optimized and self-sustaining decentralized model.
Despite spearheading the move to Web3, Square Enix announced on March 2nd, 2023, that Matsuda would be replaced as CEO by Chief Strategy Officer Takashi Kiryu.
In an official statement, Square Enix said:
"Under the rapid change of business environment surrounding the entertainment industry, the proposed change is intended to reshape the management team with the goal of adopting ever-evolving technological innovations and maximizing the creativity of the company's group in order to deliver even greater entertainment to its customers around the world."
Square Enix did not address its blockchain plan moving forward, which raised concerns for Web3 enthusiasts.
DailyCoin reached out to Square Enix to find out.
Still Bullish on Web3 Gaming
Following the announcement, we reached out to Square Enix to confirm if the departure of Matsuda would impact its blockchain development strategy going forward.
DailyCoin asked:
"Will Mr. Matsuda's departure have any impact on Square Enix's Web3 strategy going forward?"
Mariko Kiyono, Square Enix's corporate communications representative, answered:
"It won't. We proceed with our ongoing strategy regarding Web3."
The company added that the change in management would not affect its production of ongoing Web3 gaming projects such as Symbiogenesis.
No Changes
On 15th February 2023, Square Enix announced teaming up with Polygon to launch its Web3 experience Symbiogenesis in spring 2023. It will be based on digital collectible art tied to a story that players will unfold in a turn-based adventure.
Symbiogenesis will augment the Final Fantasy storyline with sustainable Web3 elements designed to better connect with fans and encourage trading.
The project will leverage Polygon to offer players fast, secure, and sustainable transactions to sell and replicate their digital collectibles.
Besides Symbiogenesis, the gaming giant will continue to unveil more Web3 titles this year, as Yosuke Matsuda shared in his annual letter.
On the Flipside
Square Enix partnered with Animoca Brands in June 2022 to create an NFT ecosystem across its franchises.
Why You Should Care
Square Enix is one of the longest-standing and most successful gaming studios in the traditional gaming industry. The gaming giant has developed some of the most widely celebrated gaming franchises like Final Fantasy, Dragon Quest, and more.
The company's move to Web3 under Yosuke Matsuda was revolutionary for both the traditional and blockchain gaming space. While many feared the company would abandon its strategy without Matsuda, it remains unfazed in its plans for 2023.
Read about Square Enix's plan for 2023:
Square Enix Emphasizes Blockchain Investments in 2023 Strategy Plan
Catch up on how you can get free NFTs through Magic Eden:
Magic Eden Starts Mint Madness with Free NFTs from Planet Mojo