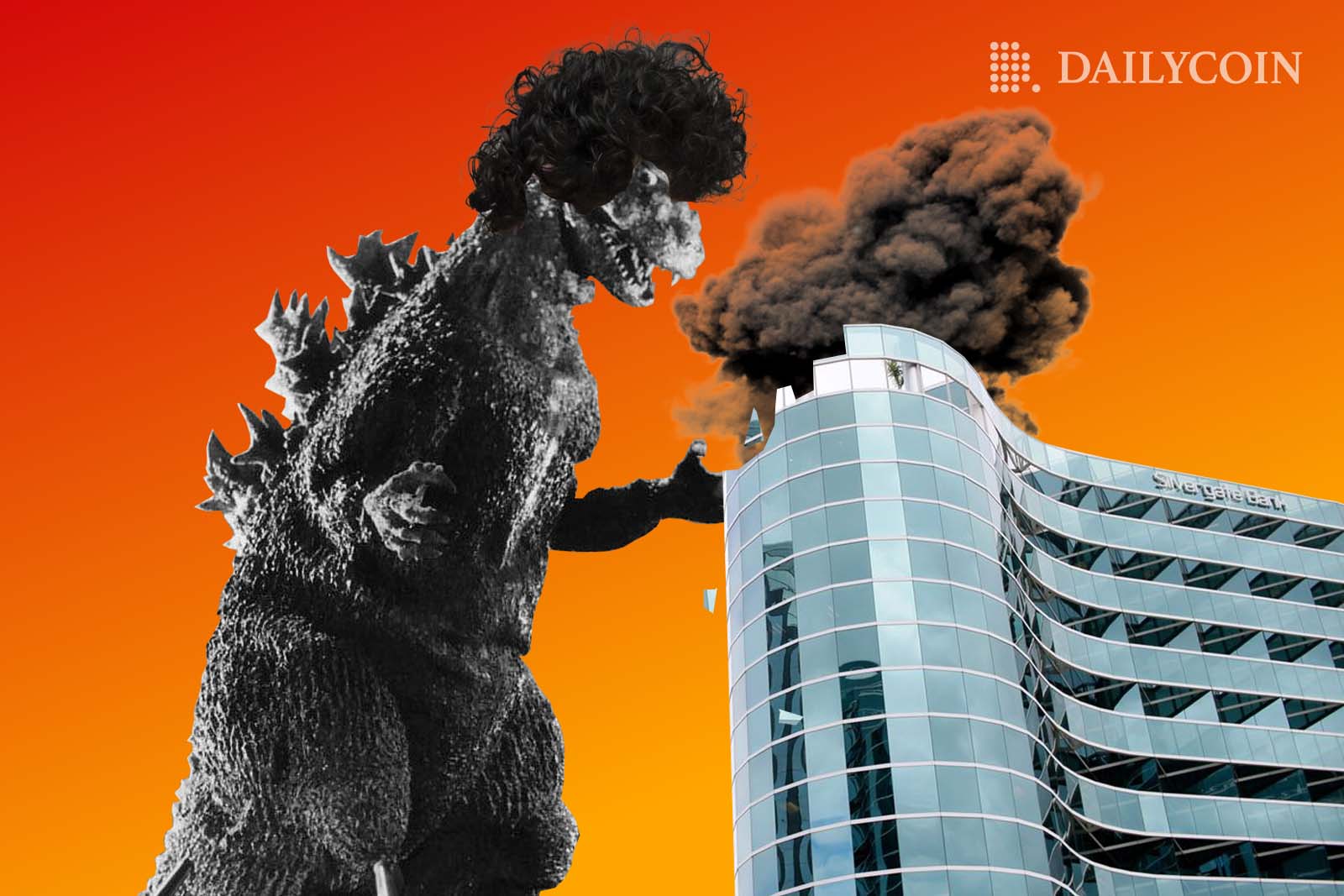 Silvergate's stock went down as much as 28% yesterday after Bloomberg reported that the bank is facing a probe by the U. S. Department of Justice over its ties with FTX and Alameda.
SI is currently trading at around $17.
The DOJ is investigating whether Silvergate knew about the alleged fraud at FTX and Alameda.
Silvergate (SI) stock erased massive yesterday's gains after a report saying that the crypto-focused bank is facing a U. S. Department of Justice probe over its ties to FTX and Alameda Research.
SI dumped as much as 28% when the news came out after the market close, according to data from Yahoo! Finance. It traded at $15.06 for a while before bouncing back to around $18. 
SI is trading at $17, down around 20% daily. The stock is still down over 90% from its all-time high of about $220. 
The sharp fall wiped out almost all of Silvergate's 29% gains following the U. S. Federal Reserve chairman Jerome Powell's dovish remarks on inflation. It's fair to say that Silvergate might not see any substantial price increase until the DOJ investigation concludes.
DOJ Probes Silvergate Over FTX and Alameda Ties
ICYMI: US prosecutors in the Justice Department's fraud unit are looking into Silvergate's dealings with FTX and Alameda Research https://t.co/rgUwSH3m6A

— Bloomberg Crypto (@crypto) February 3, 2023
Alameda opened an account with Silvergate in 2018, a year before FTX was launched. According to Silvergate, the bank conducted robust due diligence and ongoing monitoring of Alameda, which, as the events of the past few months now show, wasn't enough to prevent fraudulent activity.
When FTX went bust last year in November, Silvergate experienced a massive bank run. Over $8 billion was withdrawn from the bank in Q4 last year alone. The bank also reported a $1 billion loss last quarter.
To help maintain liquidity, Silvergate fired 40% of its staff and took out several loans, including a $4.3 billion loan from the Federal Home Loan Bank (FHLB). Several U. S. senators have called Silvergate a risk to the traditional markets because if it were to fail to return the FHLB loan, American taxpayers would be "left holding the bag."
Silvergate hasn't been accused of anything yet, and the federal prosecutors might end up not charging the bank.
BlackRock, the world's largest asset manager, disclosed a 7.2% stake in Silvergate a few days ago. This might indicate that Silvergate's fundamentals are still strong, despite the DOJ investigation.
Silvergate is perhaps the largest crypto-related bank. If the DOJ determines that Silvergate had something to do with the alleged fraud at FTX and Alameda, Silvergate stockholders might see their investments go further down.