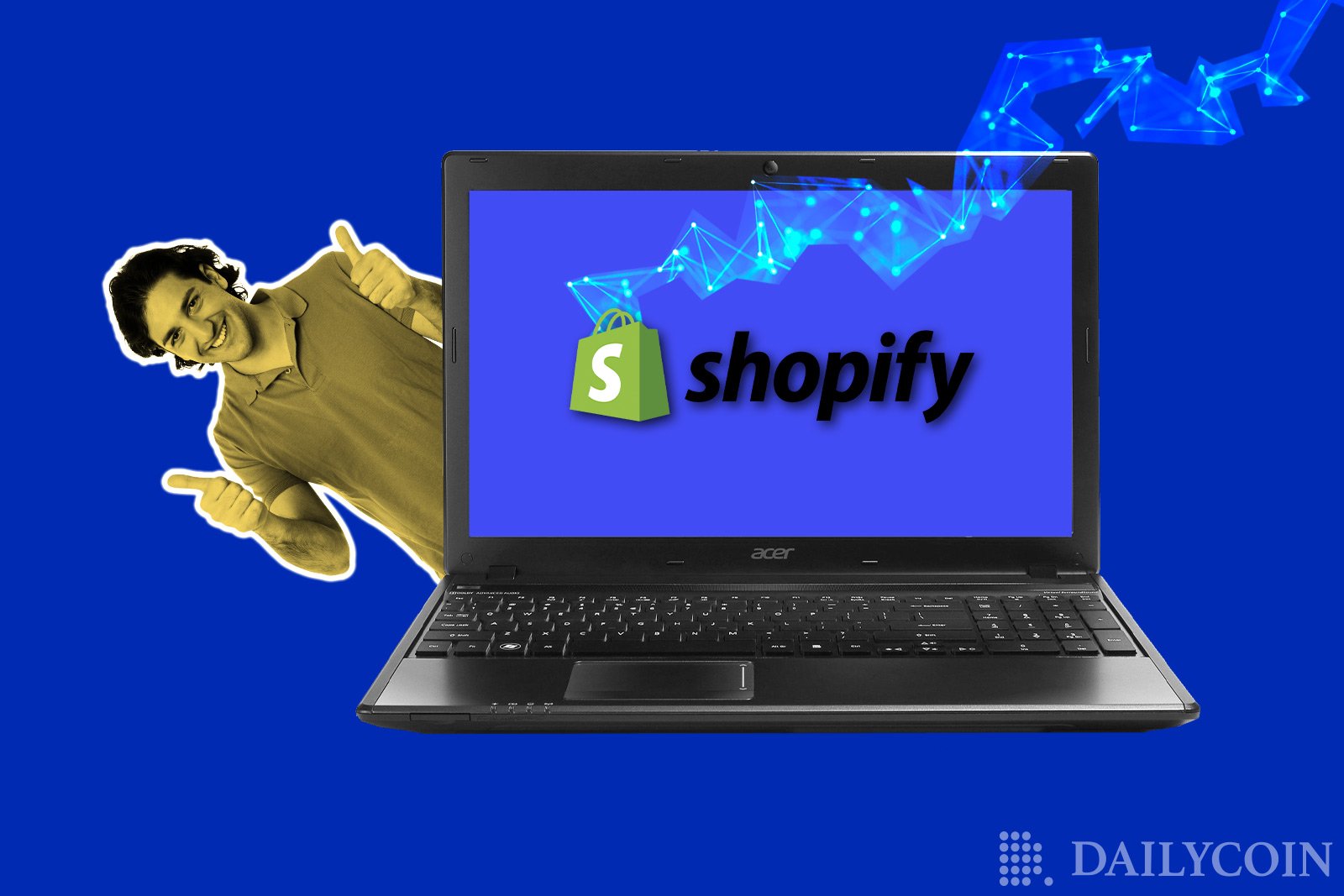 Global e-commerce provider Shopify has announced that it is updating its platform, introducing a range of new features that allow its customers to unlock personalized versions of online stores on the platform.
Shopify Introduces New Products
Shopify announced that it is adding more than 100 new features to its basic offering along with partnerships with Apple, Google, and Twitter.
The new features introduced by Shopify cut across decentralized finance (DeFi), non-fungible tokens, cryptocurrency, business-to-business (B2B) marketing and sales, and other categories. 
Shopify Introduces Token-Gated Stores and NFT Marketplace
A key highlight of the launch is Token-Gated stores. This is a new feature for brands looking to make their stores more exclusive. The new feature was designed by Shopify to incentivize fans to hold brand tokens. 
Token-gated stores on Shopify can launch tokens (NFTs) in the form of limited-edition merchandise, experiences, and airdrops. Only fans of token-gated brands can access these tokens, supporting exclusivity.
Token-gated brands can also collaborate, allowing fans from both brands to access the products of the other brand for a "big release or special drop."
To enable token-gated stores and a marketplace, Shopify has also launched a feature allowing consumers and merchants to connect through their crypto wallets.
In addition, the e-commerce platform has introduced an option to support the minting and selling of NFTs straight from the blockchain and onto the online store. Ethereum, Polygon, Solana, and Flow have already been indicated as the supported blockchains.
Some of the new products introduced by Shopify will only be available in the United States before they are launched in other markets.
Shopify has once again doubled down on its belief that Web3 and NFTs are the future of e-commerce.