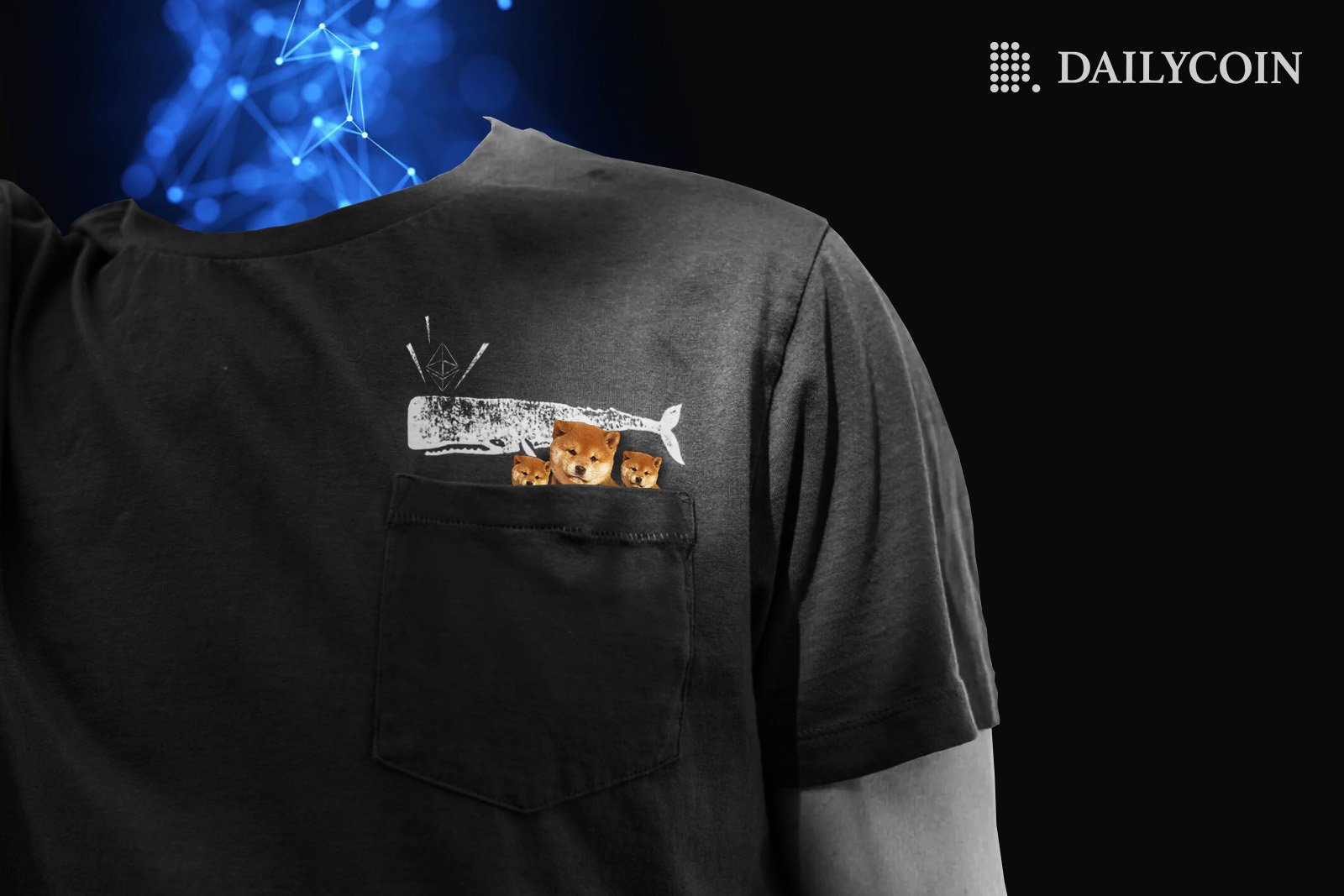 Shiba Inu (SHIB) is the top-held asset among TOP 5,000 Whales.
Bone ShibaSwap (BONE) enters TOP 10 most purchased coins.
Shytoshi Kusama is getting ready to release Shibarium's docs.
As the untamed and endlessly brutal crypto bears refuse to leave the crypto scene alone, Ethereum (ETH) whales are accumulating their favorite cryptocurrencies for a fraction of the price. As previously reported, in such volatile market conditions, the popular Japanese guard dog-themed memecurrency Shiba Inu (SHIB) often spurs a wake-up call for the largest whales on Ethereum. Ultimately, the TOP 5,000 ETH whales already hold nearly $50bn in the highly popular canine coin.
🐳 The top 5000 #ETH whales are hodling

$46,818,479 $SHIB
$33,930,176 $BEST
$33,799,444 $MATIC
$32,349,626 $UNI
$27,116,280 $MOC
$26,608,483 #UnknownToken
$20,610,798 $cbETH
$20,435,332 $BTR

Whale leaderboard 👇https://t.co/kOhHps8XBB pic.twitter.com/gBXRXRowzK

— WhaleStats (tracking crypto whales) (@WhaleStats) December 28, 2022
Shiba Inu's BONE Arouses Whale Interest
Besides, Bone ShibaSwap (BONE) also aroused interest from the heaviest investors. The gas fee token is often bought together with the leading coin of the Shiba Inu Ecosystem. Hence, it is no surprise that both aforementioned tokens are amongst the top picks for TOP 5,000 ETH whales.
On top of that, the plunging crypto market has many brave crypto enthusiasts attempting to 'buy the dip.' According to data revealed by WhaleStats, SHIB is among the TOP 10 most purchased cryptocurrencies in the last 24 hours.
Shiba Inu Slapped Around by the Bears
As the bear market escalates, the heaviest ETH whales take up a bigger part of the total holder count. According to recent statistics from IntoTheBlock, a whopping 80% of Shiba Inu's holders are large whales who scooped up at least 1% of the total circulation.
The canine memecoin is priced at $0.00000802, according to CoinGecko. The Japanese guard dog-themed crypto slithered by 11.8% monthly while also inking another 2.8% in the red for the last seven days. In addition, the popular memecoin can't reclaim its key resistance line of $0.00001 since November 10th, 2022.
Besides, the mega-popular memecoin is 90.7% down from its all-time high (ATH), set on October 28th, 2021. However, the community remains optimistic, as many exciting developments are expected to come through in 2023. That includes the highly anticipated Layer-2 upgrade – Shibarium.
Only 12% of current SHIB investors see a profit at the current SHIB market price.
Significant on-chain signals like concentration, large transactions, and net network growth are also bearish.
The SHIB burn rate dropped by 65.09% in the last 24 hours, indicating the holders' lack of motivation. 
The two-year-old memecoin is perceived as a long-term investment by the top Ethereum (ETH) whales.