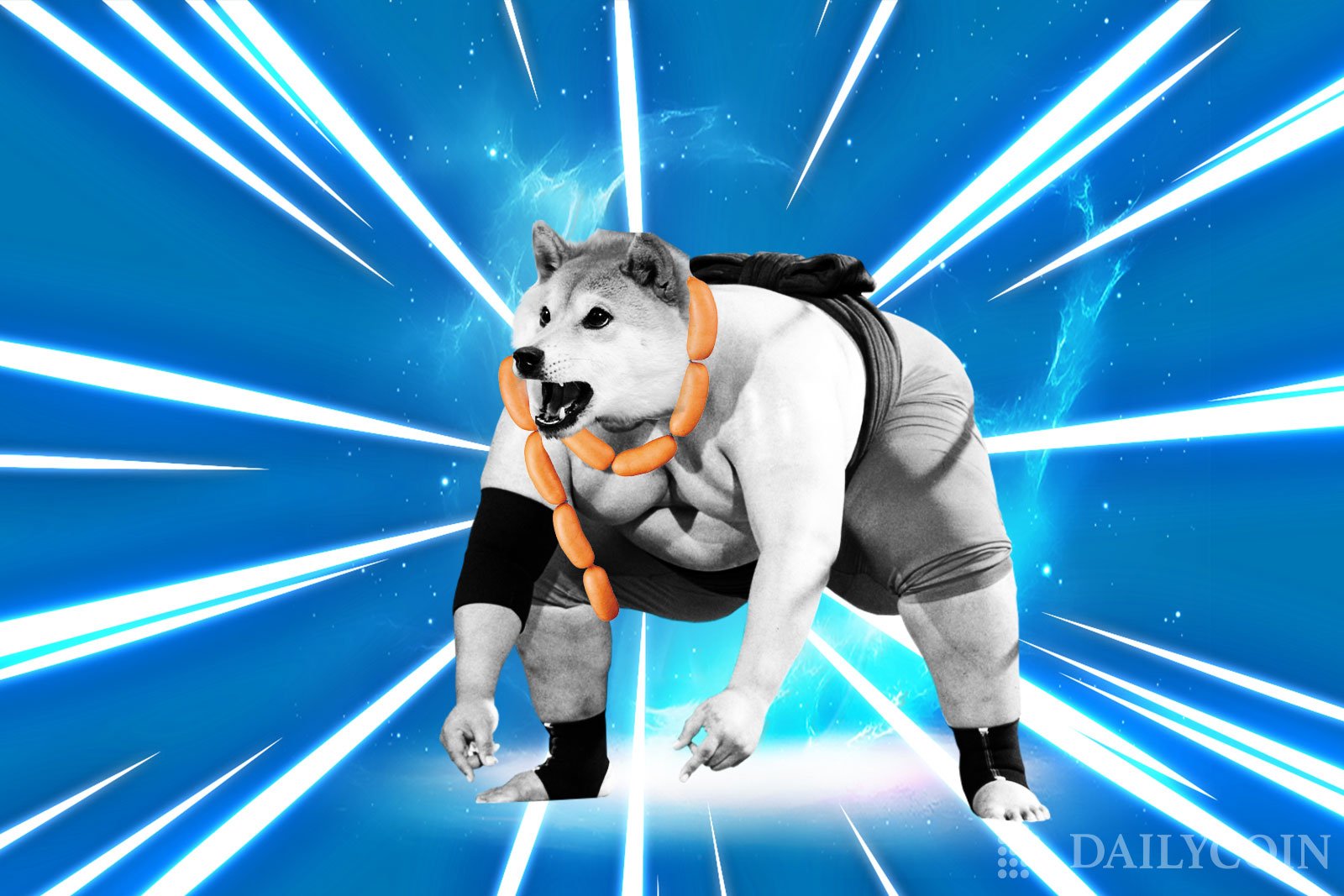 The popular memecurrency Shiba Inu (SHIB) had an intense fight with the bears of the crypto market to secure its all-year support line of $0.00001. With Cardano (ADA), Bitcoin (BTC) and Dogecoin (DOGE) leading the rebound rally, SHIB is also going in the right direction again.
SHIB Is Trending on Major Exchanges
A trustworthy indicator for bullish sentiment is the trending pages on major crypto exchanges. According to crypto influencer Lucie Sasinkova, SHIB managed to become the top trending memecurrency on CoinMarketCap. At the time of publication, SHIB only trails Ethereum (ETH), PancakeSwap (CAKE) and Solana (SOL) in the altcoin rebound race.
On top of that, the most popular American crypto exchange, Coinbase, has recorded a 211% increase in SHIB's trading volume in the last 24 hours. Besides, 91 out of 100 Coinbase users tend to buy the popular Japanese dog themed coin and only nine out of the 100 choose to sell.
$SHIB has climbed to second place in CoinMarketCap's most trending cryptocurrency rankings.

Among 21,497 cryptos $SHIB is 🥈

— ♛ Lucie Sasínková ♛ (@LucieSHIB) October 25, 2022
SHIB Defies the Crypto Thunderstorm
At press time, the SHIB Army's beloved canine token is priced at $0.00001044, according to CoinGecko. Ranked #14, the popular meme token recorded 5% gains in the last 24 hours. Despite a prolonged crypto winter, SHIB is also back in the green in weekly terms with a 2.6% increase.
However, part of the reason for SHIB's hardships this crypto winter might be the delay in Shibarium's launch. Firstly, the Layer-2 solution was scheduled for an early October release. However, the potential launch date revealed by the xFund developers didn't happen and soldiers of the SHIB Army are speculating when to expect the crucial upgrade for their ecosystem.
You can hate and curse me all you want, but I don't think #Shibarium will have much or even any impact on the price.
Maybe up & Down

Instead of chasing WEN WEN, think about how layer 2 will be used?
Can you build?
If you are an artist, will you launch #NFT on #Shibarium ?

— ♛ Lucie Sasínková ♛ (@LucieSHIB) October 26, 2022
Part of the SHIB Army distrusts xFUND, which is responsible for Shibarium's launch.
According to tweets by popular SHIB influencers, the SHIB Army has to "be careful", as the xFUND token has nothing to do with SHIB.
The cryptocurrency that began as a joke has huge potential to become a self-sufficient decentralized system.