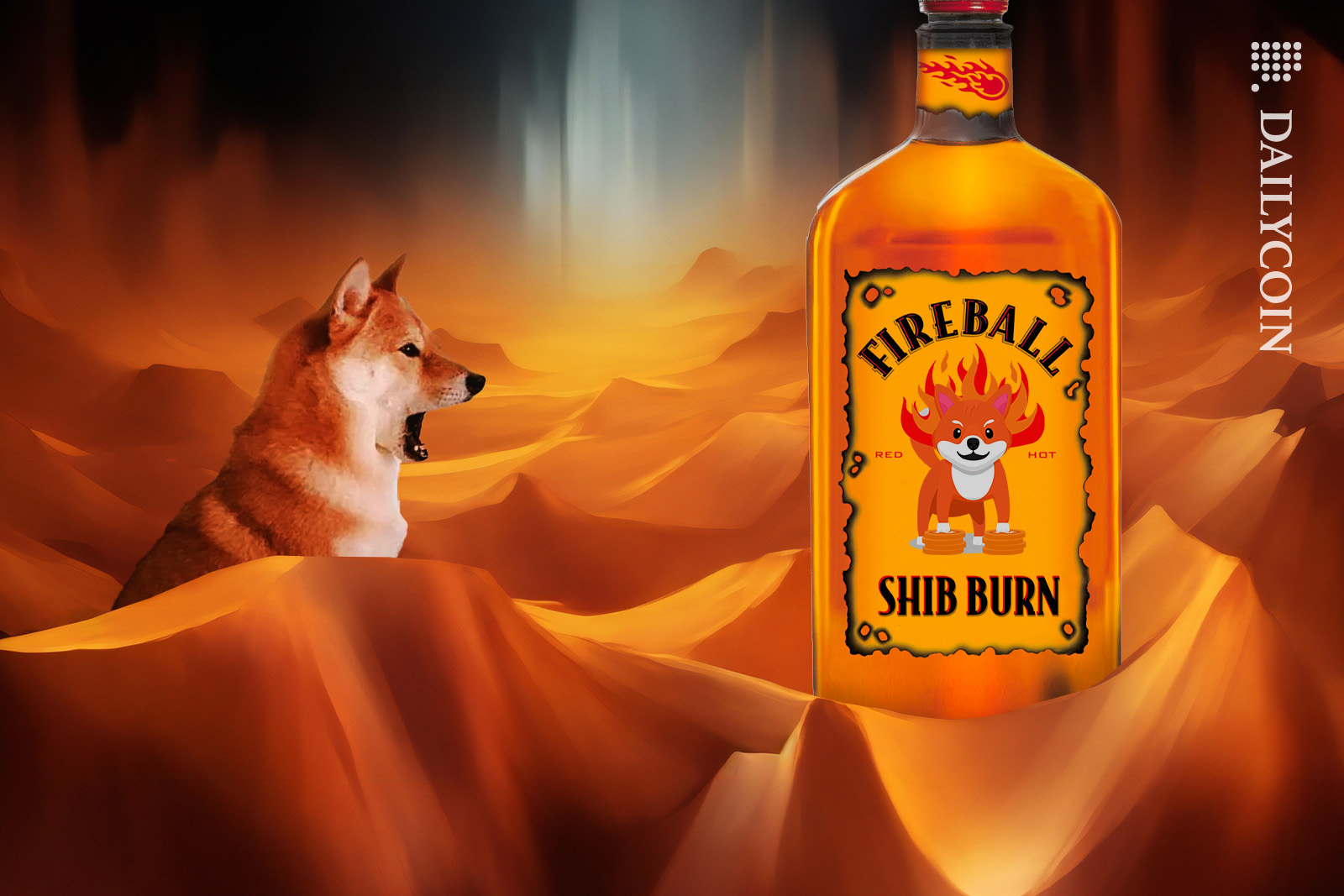 Shibburn hits slightly above 1M burned tokens, SHIB Army says, 'It's not enough.'
Ethereum whales increase SHIB concentration with $45M in large transactions.
Shibarium devs reveal what needs to be done to fire up $SHIB burns over time.
Shiba Inu's latest efforts to erase a zero from its market price come in high correlation with Bitcoin and mounting Ethereum whale activity. However, the SHIB Army, the active and engaging community behind Shiba Inu (SHIB), finds fault in the rapidly decreasing SHIB burn count.
This Monday, the official cryptocurrency burning tracker Shibburn reported 1,195,326 SHIB tokens sent to the eternal fire in seven transactions. This signifies an 85.26% drop in SHIB burns since Sunday, the inactivity likely stemming from the community's disappointment with the sluggish amounts of SHIB burned every day to make a positive impact on its market price.
Last week, the Shiba Inu community roasted Shibburn on X after the burning tracker account delivered the October results. Sliding down by 37% since September, Shibburn received many sarcastic comments in the thread. Some SHIB holders mention the stagnant daily transaction activity on Shibarium as the likely cause.
SHIB Devs Tackle Burn Issue Tied to Shibarium
"With this burning speed, can imagine that #Shibarium still sleeping," pointed out one of the crypto enthusiasts in Shibburn's X thread. Indeed, SHIB Token's lead dev, Shytoshi Kusama, previously stated that the lethargic burning procedures are due to slow network activity on Shibarium L2.
The Shibarium Layer-2 scaling solution has processed nearly four million transactions, but the daily transaction rate has dramatically plummeted to a three-month low of 10.58K today. Shibarium L2 touched $1.44M in total value locked (TVL) on August 31st, 2023, but has now dipped to $746,362, according to the decentralized application explorer DefiLlama.
At press time, the #18 ranked canine crypto is changing hands at $0.00000818, facing a slight market correction after hitting the daily high of $0.00000828. Whipping up 2.1% gains in the last 24 hours, SHIB could erase a zero if its price continues to demonstrate a high correlation with BTC. The last time this happened was during the initial Shibarium L2 launch on August 15, 2023.
On the Flipside
Despite the complaints regarding SHIB burns, the social sentiment for SHIB has shifted to positive after Bitcoin's ETF progress.
Shiba Inu burns are meant to speed up once Shibburn is moved onto Shibarium's mainnet, enabling automated SHIB burns on every transaction.
Why This Matters
SHIB is the first memecurrency to run its own Layer-2 scaling solution, while burns are needed for self-sufficiency.
Explore DailyCoin's latest crypto news:
Hong Kong to Consider Spot Crypto ETFs for Retail Investors
How a Ripple IPO Could Signal a Watershed Moment for XRP