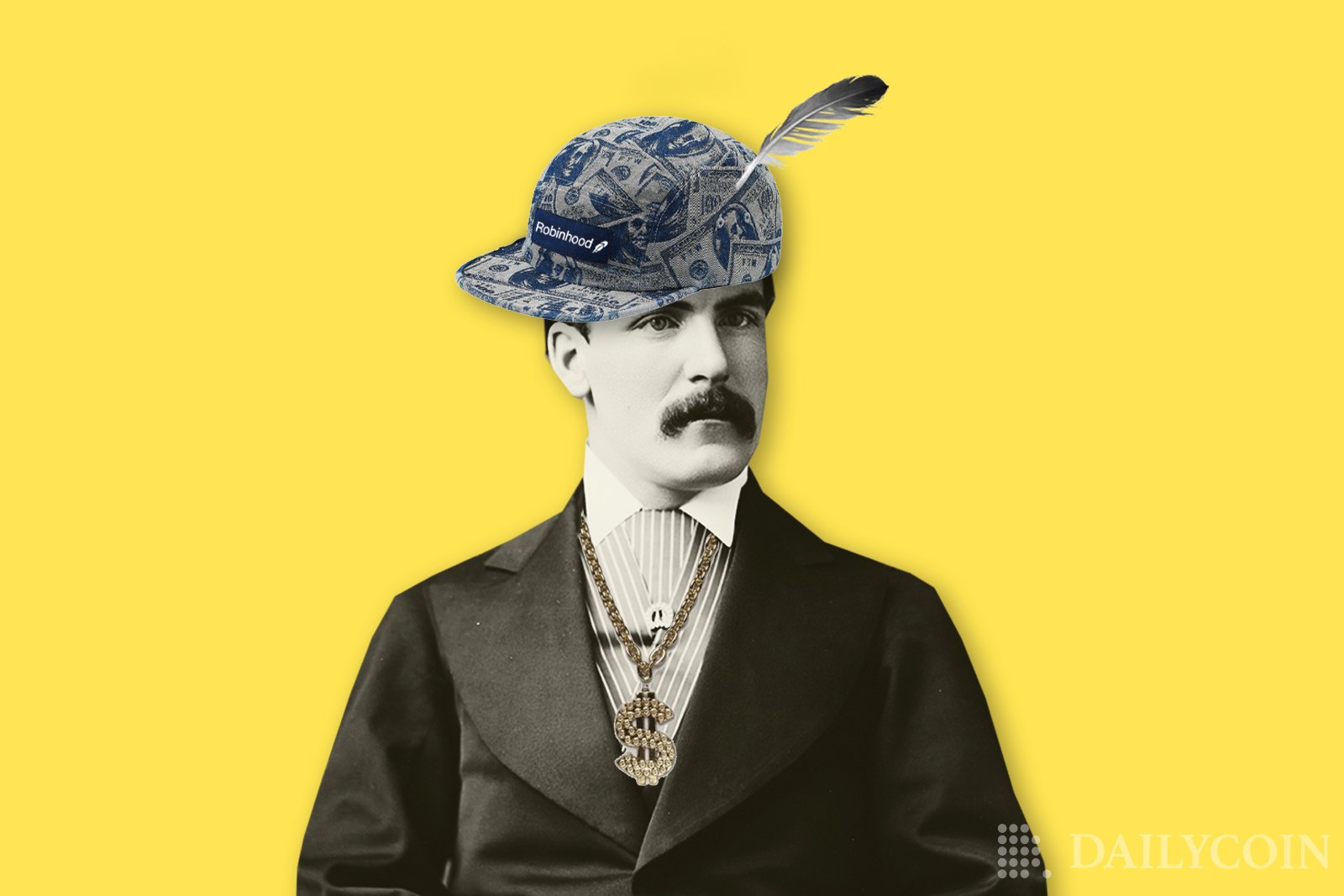 Robinhood, a U.S.-based facilitator of stock trades, exchange-traded funds, and cryptocurrencies, has added USD Coin (USDC) to its listing. This is the first ever stablecoin listed on Robinhood.
According to Robinhood's announcement, the USDC is available for transfer on both Polygon (MATIC) and Ethereum (ETH) networks starting September 21, 2022.
Johann Kerbrat, Crypto General Manager at Robinhood, said he will discuss what the USDC's addition will mean for Robinhood at the Converge SF 2022 conference set for next week. 
The San Francisco-based retail investment platform presently allows users to trade the following digital assets: Avalanche (AVAX), Bitcoin (BTC), Bitcoin Cash (BCH), Bitcoin SV (BSV), Cardano (ADA), Chainlink (LINK), Compound (COMP), Dogecoin (DOGE), Ethereum (ETH), Ethereum Classic (ETC), Litecoin (LTC), Polygon (MATIC), Shiba Inu (SHIB), Solana (SOL), Stellar Lumens (XLM), Uniswap (UNI) and most recently, USD Coin (USDC). 
USDC is a digital stablecoin that was pegged to the U.S. dollar and was founded by Circle, a global financial technology company. 
While Circle applauded USDC's addition to Robinhood, it tweeted, "As a reminder, we solely support the upgraded Ethereum PoS chain for USDC. Be vigilant for bad actors' scams & phishing attempts that encourage you to interact with unsupported assets on the ETH PoW chain."
Robinhood's Recent Strategic Moves
Recently, Robinhood announced the listing of Cardano (ADA), the eighth-largest cryptocurrency in the world with a $15.3-billion market cap. On September 1, Robinhood announced that its users can now trade ADA and gain exposure to its spot price. According to Robinhood, ADA was listed on the platform due to popular demand.
Claiming to democratize finance for all since 2015, Robinhood recently unveiled "the Robinhood Investor Index," an aggregate view of its customers' top 100 most owned investments on Robinhood that tracks the performance of those investments over time. "Unlike most other indices, it isn't weighted by dollars, but by conviction," stated Robinhood. 
Robinhood remains surrounded by legal issues. Recently, the New York State Department of Financial Services slapped Robinhood with a $30 million fine for the violation of anti-money-laundering and cybersecurity regulations. 
The company recently laid off 23% of its staff, at roughly 780 employees, in an effort to reorganize the company.
Robinhood first announced support for digital assets in 2018 and has added a list of tokens to its platform. The company wants to establish itself in the crypto sector and has been adding digital tokens to its list.