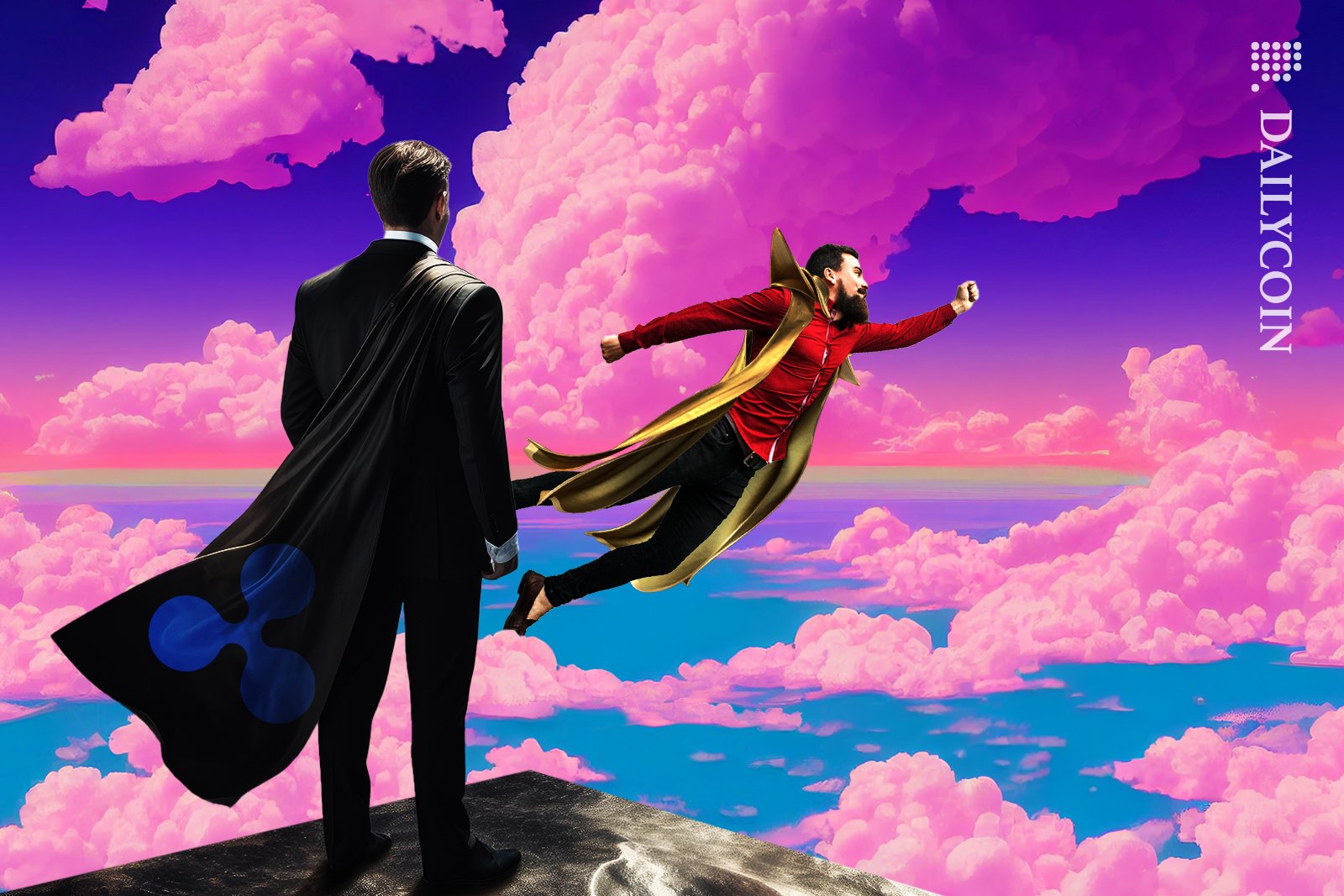 Ripple has made a strategic move in the crypto market by acquiring Swiss-based firm Metaco.
The partnership has expanded Ripple's enterprise offerings.
Metaco's mission-critical custody infrastructure, Harmonize, has become the industry standard.
Ripple, a prominent player in the cryptocurrency arena, is making a strategic move to conquer the crypto custody market. The company has just announced its acquisition of Metaco, a Swiss-based firm specializing in digital asset custody and tokenization technology.
This partnership marks an exciting development for Ripple as it expands its enterprise offerings and equips customers with cutting-edge solutions for the custody, issuance, and settlement of tokenized assets.
Metaco's Harmonize: Mission-Critical Custody Infrastructure
Metaco's flagship offering, Harmonize, provides institutions with a mission-critical custody infrastructure that ensures security and enables the scaling of new business models within the crypto economy.
This robust custody and tokenization infrastructure has gained global recognition, with major custodians, leading banks, financial institutions, and corporations embracing it as the industry standard.
The decision to join forces with Metaco was driven by a shared DNA rooted in the crypto world, a portfolio of top-tier institutional clientele, and a proven track record of collaboration with regulated entities to deliver secure, enterprise-grade solutions.
Ripple recognizes the exceptional leadership and customer success that Metaco brings to the table, making this acquisition a strategic fit for both parties.
Acquisition to Drive Crypto Adoption Across 10 Jurisdictions
The widespread adoption of Metaco's technology spans numerous jurisdictions, including Switzerland, Germany, Turkey, France, the United Kingdom, the United States, Singapore, Australia, Hong Kong, and the Philippines.
With major players in the financial sector gearing up for crypto custody, the industry is poised for unprecedented growth and a plethora of new business opportunities. This extends beyond custody alone, encompassing various use cases for cryptocurrencies and digital assets.
Ripple is thrilled to collaborate closely with the Metaco team, leveraging this promising landscape to deliver innovative services to customers and further solidify its position as a trailblazer in enterprise-level crypto solutions.
On the Flipside
There is a possibility that Ripple's acquisition of Metaco could introduce new opportunities for collaboration and innovation within the crypto custody market, potentially benefiting customers and the industry as a whole.
There are uncertainties surrounding the scalability of Metaco's custody infrastructure as the demand for digital asset custody continues to increase.
The success of Metaco's technology solutions in various jurisdictions does not guarantee seamless integration into Ripple's existing customer base.
Why This Matters
The acquisition of Metaco by Ripple carries significant implications for the broader cryptocurrency market as the acquisition not only strengthens Ripple's enterprise offerings but also signals the increasing demand for secure custody and tokenization solutions within the industry.
To learn more about Ripple's recent victory in the Hinman document claim against the SEC, read here:
Ripple Claims Victory Over SEC in Hinman Document Claim
To stay updated on Tether's efforts to strengthen stablecoin reserves and its recent BTC investment, read here: