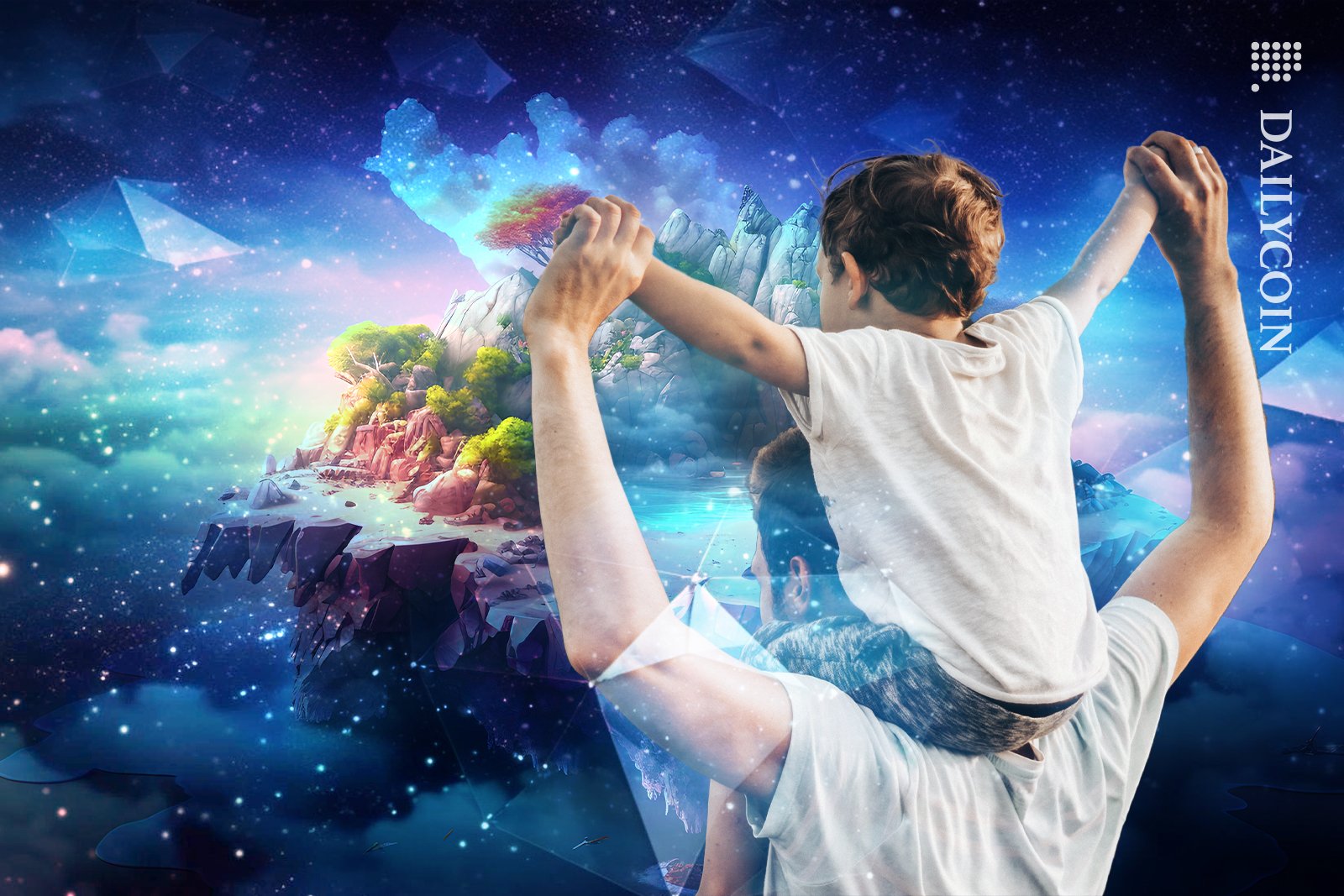 Philadelphia, United States, June 27th, 2023, Chainwire
TinyTap, a subsidiary of Animoca Brands and the leading edtech platform for user-generated educational games, and Open Campus brings the power of gamified learning and blockchain together at Booth #210 in the ISTE Live 23 Conference from 26-28 June 2023 in Philadelphia, PA. TinyTap leverages blockchain technology to provide users with an open, decentralized education system that entices learners to learn and educators to create more engaging content. Open Campus is a community-led protocol for educators, content creators, parents, and students, with partners including Animoca Brands, TinyTap, GEMS Education, Liberty City Ventures, Dalton Learning Lab, and others.
TinyTap expanded its business model to Web3 following the acquisition by Animoca Brands, the company advancing digital property rights for gaming and the metaverse. TinyTap provides a code-free platform that empowers educators to create and share interactive educational content and to receive a revenue share when learners use that content. Creators can create TinyTap content and activities on their smartphones, tablets, or PCs, share them on the marketplace, and receive a share of the profits – decided by the engagement of the content.
ISTE Live 23 is one of the biggest Edtech conferences of the year, bringing over 900 partners and sponsors to the event. TinyTap and Open Campus join a host of big-time players in the world's largest Edutech conference, including Google for Education and Microsoft, the leading sponsors of the event. Other education tech companies present at this year's ISTE Live Conference include T-Mobile for Education, Adobe, Meta, Samsung, Amazon, Girls Who Code, Creative Labs Inc., and more.
"Attending ISTE with Open Campus gives educators an opportunity to teach beyond their classroom and extend their interactions with students worldwide," Yogev Shelly, CEO and founder of TinyTap, said. "This is our goal as TinyTap – to narrow the gap between learners and educators and allow them to create and share interactive educational content."
TinyTap app is currently available on Google Play, Apple App Store, and TinyTap's website. Teachers and tutors can use the app to create interactive gamified lessons and courses across various fields, including Math, Science, Nature, Early Childhood Development, and more. The app has welcomed over 9.2 million users, mostly tutors of children between the ages of 2-8 years. It has over 250,000 interactive lessons and educational games created by teachers and publishers such as Oxford University Press, The Learning Company, Sesame Street, and others.
Open Campus' $10M Global Educators Fund
Recently, Open Campus launched the Global Educators Fund of $10 million to supplement standard education curricula using Web3 technologies and communities. The fund incentivizes qualified teachers or persons with relevant subject matter knowledge to create educational courses, including interactive games, slideshows, videos, and other forms of content. Courses can then be published on Open Campus launch partners, starting with TinyTap which tokenizes the courses as Publisher NFTs, allowing teachers to truly own their content.
Visitors to Booth #210 will be able to learn more about Open Campus, the TinyTap app, and experience live demos, including how to download and use the app, how to create and earn from their content and ask questions to a team of TinyTap experts, educators, and fellow learners.
About TinyTap
TinyTap, a subsidiary of Animoca Brands, was founded in 2012 and is the world's largest educational games library, with more than 250,000 activities made by educators and publishers, including Sesame Street and Oxford University Press. Games are created using TinyTap's code-free authoring platform and can be accessed by parents as part of TinyTap's subscription or sold directly to families as bundles. A portion of subscription revenue is shared with content creators based on the user engagement generated by their content. TinyTap is among the top 10 grossing kids apps worldwide, delivering educational content to families in the US, Canada, Europe, and the Arab world with a focus on young learners (Pre-K to Grade 6), serving 9.2 million registered family members with content created by over 100,000 creators. Learn more at https://www.tinytap.com.
About Open Campus
Open Campus is a community-led protocol for educators, content creators, parents, and students. It puts decisions about learning back into the hands of educators and their students by fostering a collaborative environment, enabling teachers to create materials that appeal to the exact needs of students. Additionally, Open Campus recognizes the achievements of teachers and content creators who help students seek new knowledge, opening new revenue streams for effective educators around the world.
Contact
Elie Wiesel
elie@tinytap.com