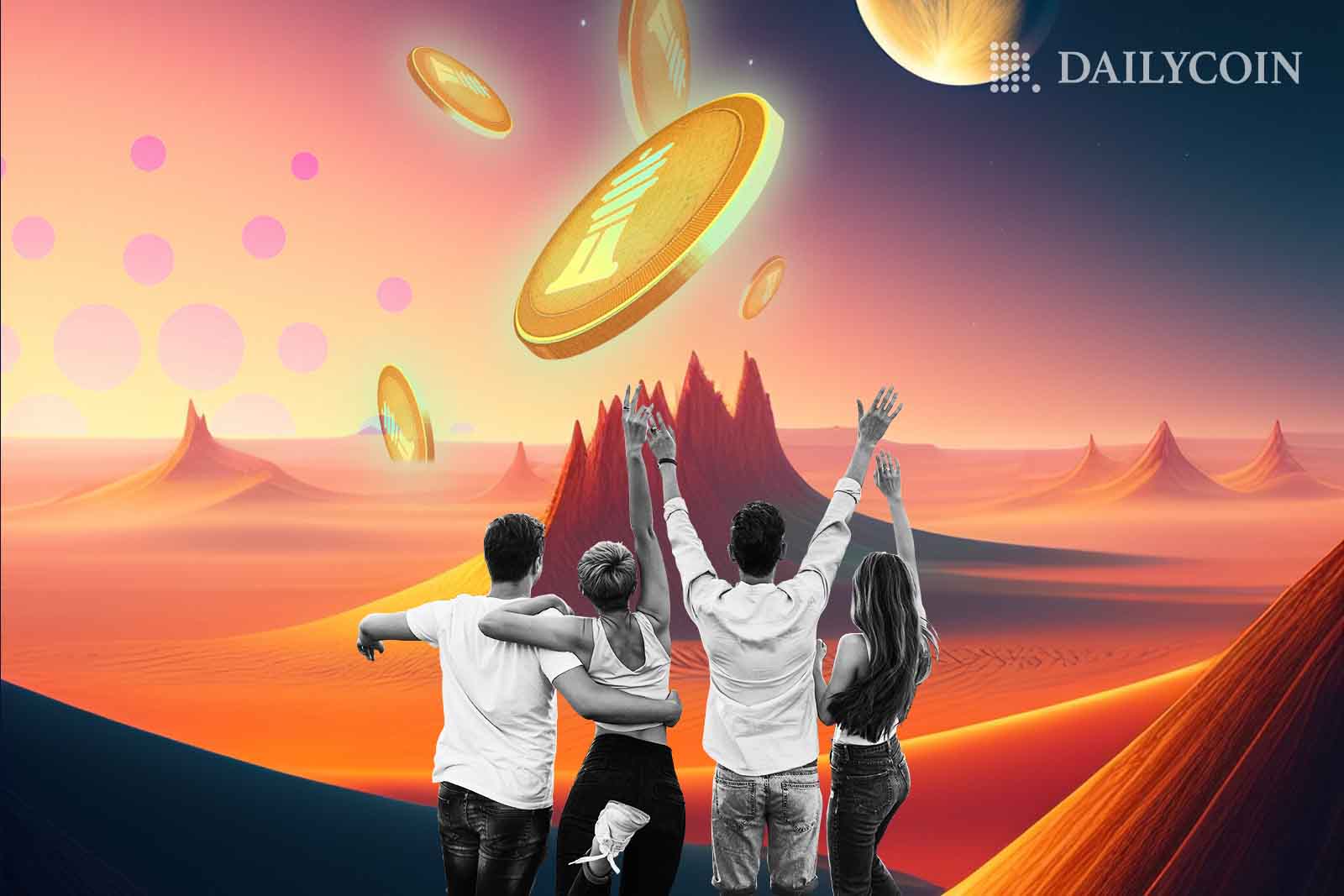 After major cryptocurrencies reached all-time highs in November 2021, with Bitcoin ticking $69,000 at one point, a year-long bear market has brought most of these cryptocurrencies down by over 80% from their all-time highs. Cardano (ADA) and NEAR Protocol (NEAR) are two of the hardest hit. Despite the slight market recovery in 2023, Cardano is down 87.23% and NEAR is down 86.84%. Market experts predict that the recovery will be slow and that the crypto winter will last until around May 2024.
NEAR Protocol and Cardano 
NEAR Protocol and Cardano are both Ethereum competitors. NEAR Protocol is a Proof-of-Stake (PoS) blockchain that aims to ease access to DeFi solutions by offering cheap and speedy transactions. NEAR Protocol is ranked 30th on CoinMarketCap, with a live market cap of $2,277,718,061. Aside from Ethereum, the NEAR protocol competes with other PoS networks such as Avalanche, Solana, Cardano, and Algorand.
Cardano (ADA) is yet another Proof of Stake (PoS) network that aims to be a more efficient alternative to PoW networks and Ethereum. A more adaptable and scalable blockchain network for running smart contracts. Cardano is currently ranked eighth on CoinMarketCap, with a live market cap of $13,641,201,530. Avalanche (AVAX), Cosmos (ATOM), Polkadot (DOT), Solana (SOL), and Tezos (XTZ) are among Cardano's competitors.
With bear market conditions expected to last for at least another year, smart investment decisions are important. Only invest in high-value projects that promise long-term market viability. The TMS Network (TMSN) is one such project.
TMS network is a cutting-edge DeFi-focused all-in-one trading platform that aims to disrupt the traditional trading industry. TMS Network addresses the most pressing issues in the current trading environment, such as price uniformity and high trading fees, price manipulation and wash trading, transaction delays, inadequate trading experience, and a lack of trading education.
How Does the TMS Platform Make Trading Easy?
Social trading: This feature allows traders to connect and follow successful traders, allowing them to learn from their strategies and copy their trades. 
Accommodation for traders of all levels: TMS Network's on-chain analytics, trading bots, strategy builder, and portfolio management application equip traders, whether novice or experienced, with the tools they need to make informed decisions and confidently execute trades. The network also includes trading signals that are simple to interpret and use, as well as arbitrage opportunities that allow traders to make profitable trades.
Why Is $TMS A Top Bull Pick In 2023?
TMS is a multi-asset trading network designed specifically for traders. The $TMS token is the network's native token, and its primary use case is to profit crypto traders and investors. The $TMS token provides trading access to over 500 cryptocurrencies, as well as global equity, Forex, and CFD markets, a world that was difficult to navigate before the arrival of the TMS Network (TMSN).
$TMS holders have priority access to TMS platform services such as advanced trading tools, dedicated customer support, and premium research, resulting in a more convenient and effective trading experience. Furthermore, holders of the $TMS token have voting rights. To keep the token's value stable, the network will implement a token burn mechanism in which a portion of trading commission revenue will be used to buy back and burn $TMS Tokens. The overall supply of $TMS Tokens will be reduced as a result, increasing their scarcity and value.
TMS Network's innovative trading approach, combined with the continued growth of the trading industry, makes $TMS a potential 1000x investment in 2023. Investing in TMS' ICO today will increase your chances of making a fortune in 2023 even during a bear market.
What are you waiting for? Jump on this opportunity before time runs out!!!
For more information on TMS Network please see the links below: 
Presale: https://presale.tmsnetwork.io
Website: https://tmsnetwork.io
Telegram: https://t.me/tmsnetwork
Twitter: https://twitter.com/tmsnetworkio