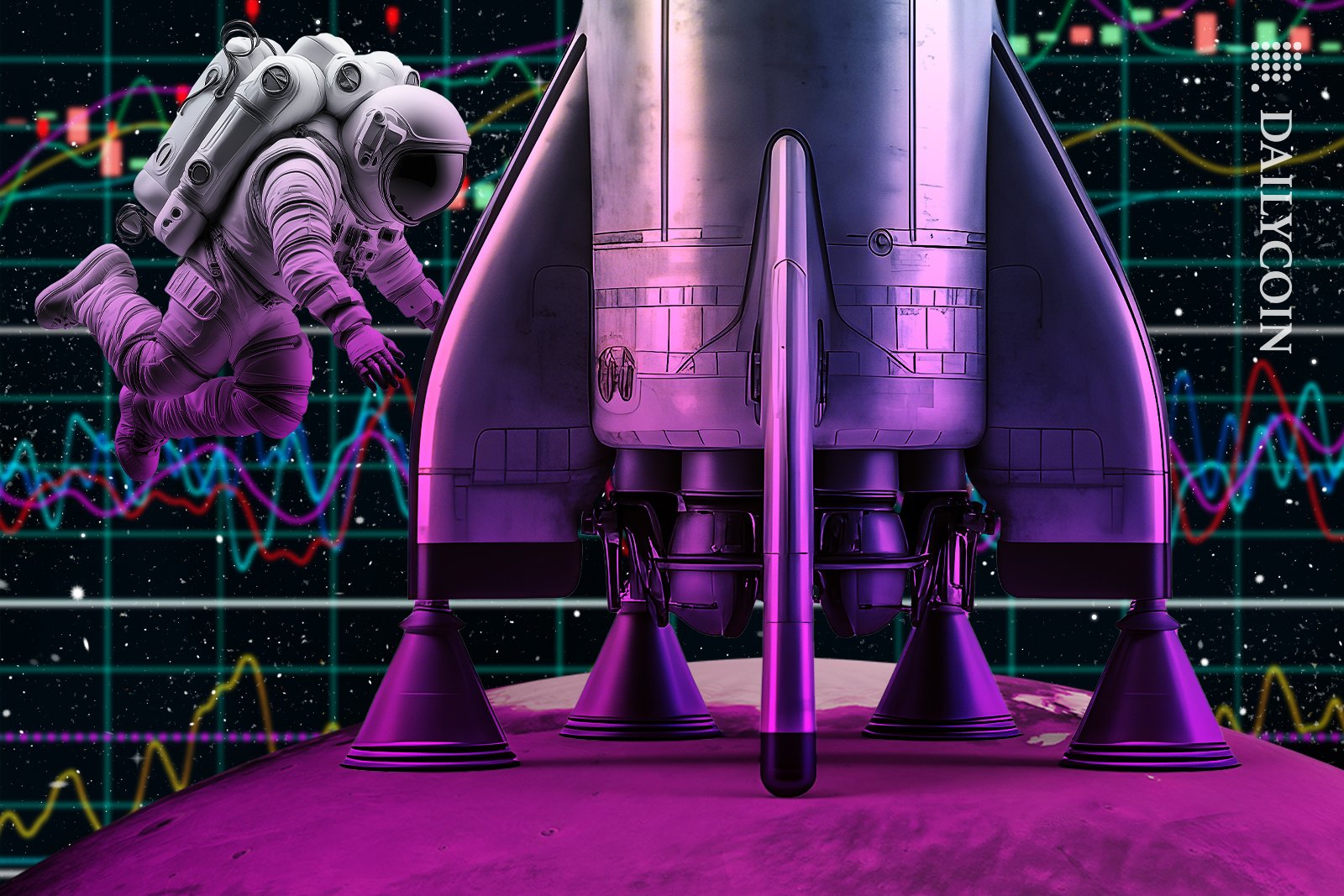 B2BinPay has formally rolled out its Version 17, a landmark upgrade engineered to refine the crypto payment process for both merchant and enterprise clients. As an established player in the field, B2BinPay has been a linchpin in facilitating worldwide cryptocurrency transactions, simplifying the entry for businesses into the expansive crypto economy.
The Version 17 upgrade polishes existing functionalities and brings an array of new attributes, modifications, and rectifications to meet the complex demands of both business and institutional clients. What's new, exactly? Let's find out.
Broadened Currency Settlement Options: EUROC and TUSD
In a financial environment frequently subject to fluctuations, stablecoins act as a bulwark of financial stability. Before this update, B2BinPay offered settlements in currencies: BTC, USDT, USDC, USD, and EUR.
The latest upgrade extends this framework by incorporating additional stablecoins, TrueUSD and Euro Coin, into its Merchant Wallets. This expansion provides businesses with a more comprehensive set of payment alternatives, including 14 cryptocurrencies, 14 stablecoins, and 25 tokens that can be automatically converted into one of seven currencies. These new additions are compatible with various token standards, including ERC20, BEP20, and TRC20, offering merchants more versatility in handling payments and settlements.
The inclusion of Euro Coin (EUROC), a Euro-backed stablecoin issued by Circle, is particularly significant. Circle is also the issuer of USDC, the world's second-largest stablecoin, with a market cap surpassing $25 billion. EUROC is believed to bring much more convenience and flexibility for B2BinPay clients operating in Europe.
Extensive Token Support For Enterprises
B2BinPay's enterprise-level blockchain wallet solution is a robust platform designed for organisations that opt for a cryptocurrency-centric business model. The Version 17 update enhances this offering by supporting 14 stablecoins and 113 new tokens across various blockchain networks, such as ETH, BTC, TRON, and BSC.
Updated Fee Structure
The new upgrade introduces a more competitive fee model. For merchant clients, the initial setup cost is now just $500, and the transaction fees have been lowered from 0.5% to 0.4%. New, lower commission tiers have also been introduced, going as low as 0.25% for higher transaction volumes.
For enterprise blockchain wallets, the setup fee has been adjusted from $1500 to $1000. This all-inclusive fee now covers installing smart contracts on multiple platforms with no undisclosed costs. New commission tiers have been introduced, starting at 0.4% and going down to as low as 0.05%.
User Interface and Experience Enhancements
The user interface of the Rates Tab has been revamped to include new sorting options, an alphabetical search capability, and a favourites section. Comprehensive onboarding guides have been included to ease navigation for both new and experienced users.
Additionally, the platform now allows transaction fees to be displayed in the user's chosen currency, thereby increasing transparency.
Several additional improvements have been made to the platform's usability, such as refined dropdown menus and enhanced search features. The time limit on merchant invoices has been eliminated, and an email alert system for reports has been implemented. A new "Delete Wallet" feature for wallets with zero balance has also been added.
Furthermore, Wallet table data can be sorted by ID and currency for Enterprise users. Each IP in the IP whitelist may now be added or withdrawn separately, and password confirmation appears in a modal box. In addition, we've improved QR code creation to incorporate token icons as a new layer above the QR code.
Customer Support
An instantaneous notification system has been integrated into the customer support desk, featuring an "unread messages" counter to ensure timely customer service.
Closing Notes
B2BinPay's Version 17 is a holistic upgrade designed to improve the user experience for many clients. Future updates, Versions 18 and 19, are already developing, promising even more enhancements.
To further its commitment to innovation, B2BinPay has partnered with Ledger to offer specially branded Ledger Nano X wallets. Additionally, B2BinPay has become an official sponsor of the Athletic Club for the 2023/2024 La Liga season, broadening its reach and promoting the adoption of crypto payment solutions.
This series of initiatives, culminating in the release of Version 17, affirms B2BinPay's unwavering dedication to quality and customer satisfaction.