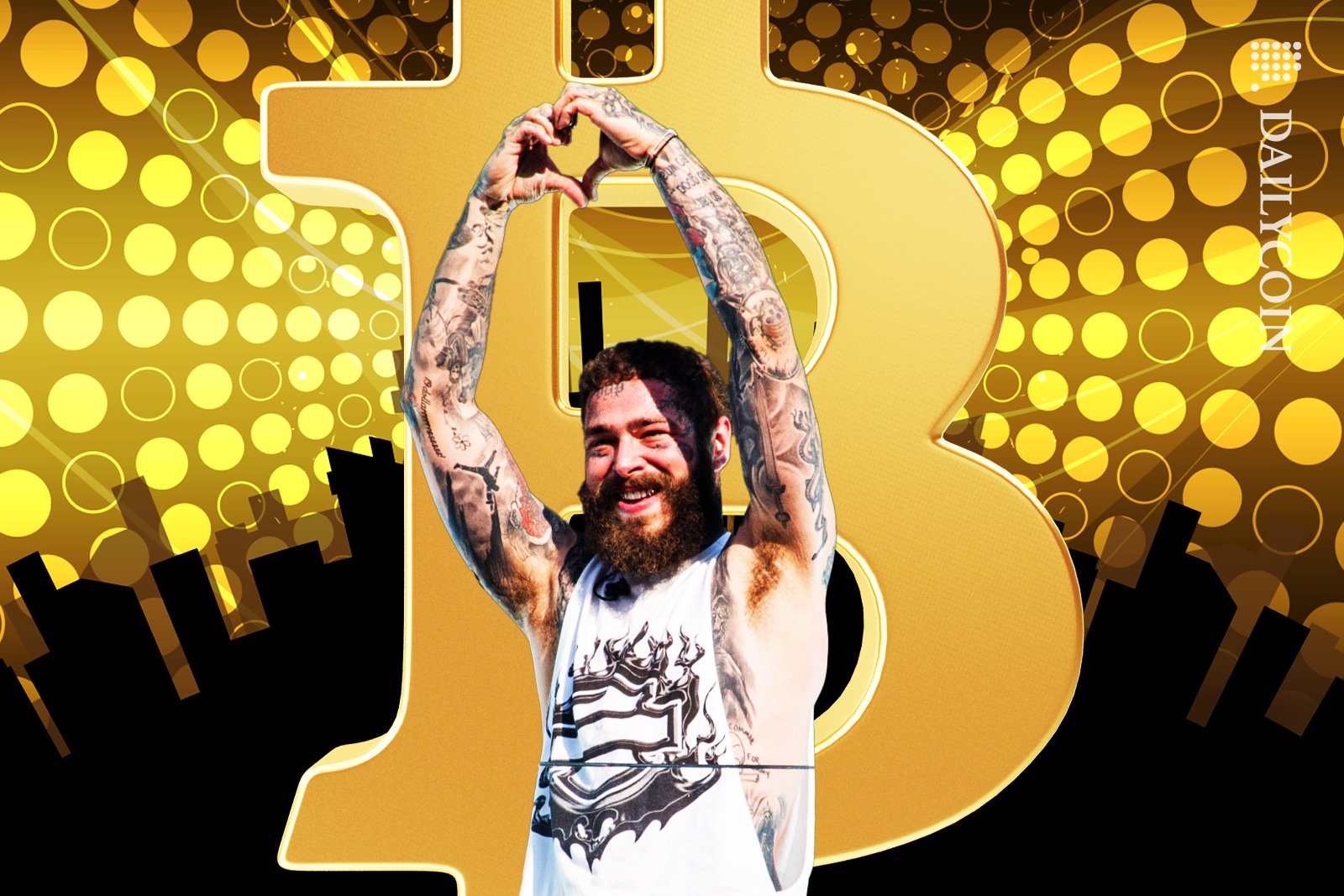 Post Malone blasted CBDCs on the latest episode of Joe Rogan Experience.
The video goes viral on X, previously known as Twitter, sparking a fiery debate.
Top digital asset Bitcoin broke through $30,000 this week, running into resistance.
Famed American rapper Post Malone was the latest guest on Joe Rogan's hugely successful podcast. In the latest episode of the Joe Rogan Experience, the multi-platinum musician agreed with the host's views on Central Bank Digital Currencies (CBDCs).
Rogan, a prominent crypto aficionado, pointed out that it's "game over" when Post Malone asked him how he felt about the U.S. government accelerating its plans on CBDC issuance.
The host stressed that the government could decide to track citizens' money and apply it to a kind of social credit score. "What they would like to do is to strip you of your money, so you'd feel powerless. And then make sure that you comply, and make other people comply so that they wouldn't be stripped of their money."
Malone nodded and seconded that opinion: "That is f***ing checkmate." The dialogue between the two sparked a heated debate on CBDCs on X, previously known as Twitter.
Crypto Community Supports Post Malone's Outlook
Central Bank Digital Currencies are being pursued by a whopping 80% of countries investing in technology, with China and the United States at the forefront of this innovation. However, the notion of CBDCs has been controversial for quite some time, as it eliminates anonymity and independence from governmental institutions.
The aim of CBDCs runs contrary to the principles of the crypto community, which has been striving for decentralization since its inception. In reply to the podcast, the Kraken exchange declared, "Post Malone has taken the orange pill. You love to see it!" referring to Malone's proclaimed love for Bitcoin.
On the Flipside
Countries around the world investing in CBDCs could significantly bolster crypto adoption.
Why This Matters
Hearing crypto-related topics discussed on mainstream shows is crucial to understanding the general public's sentiment.
Explore DailyCoin's latest crypto news:
3 Scenarios in Ripple vs. SEC Showdown Discussed by Legal Experts
SHIB & DOGE Price Correlation Hints at Shifting Investor Sentiment