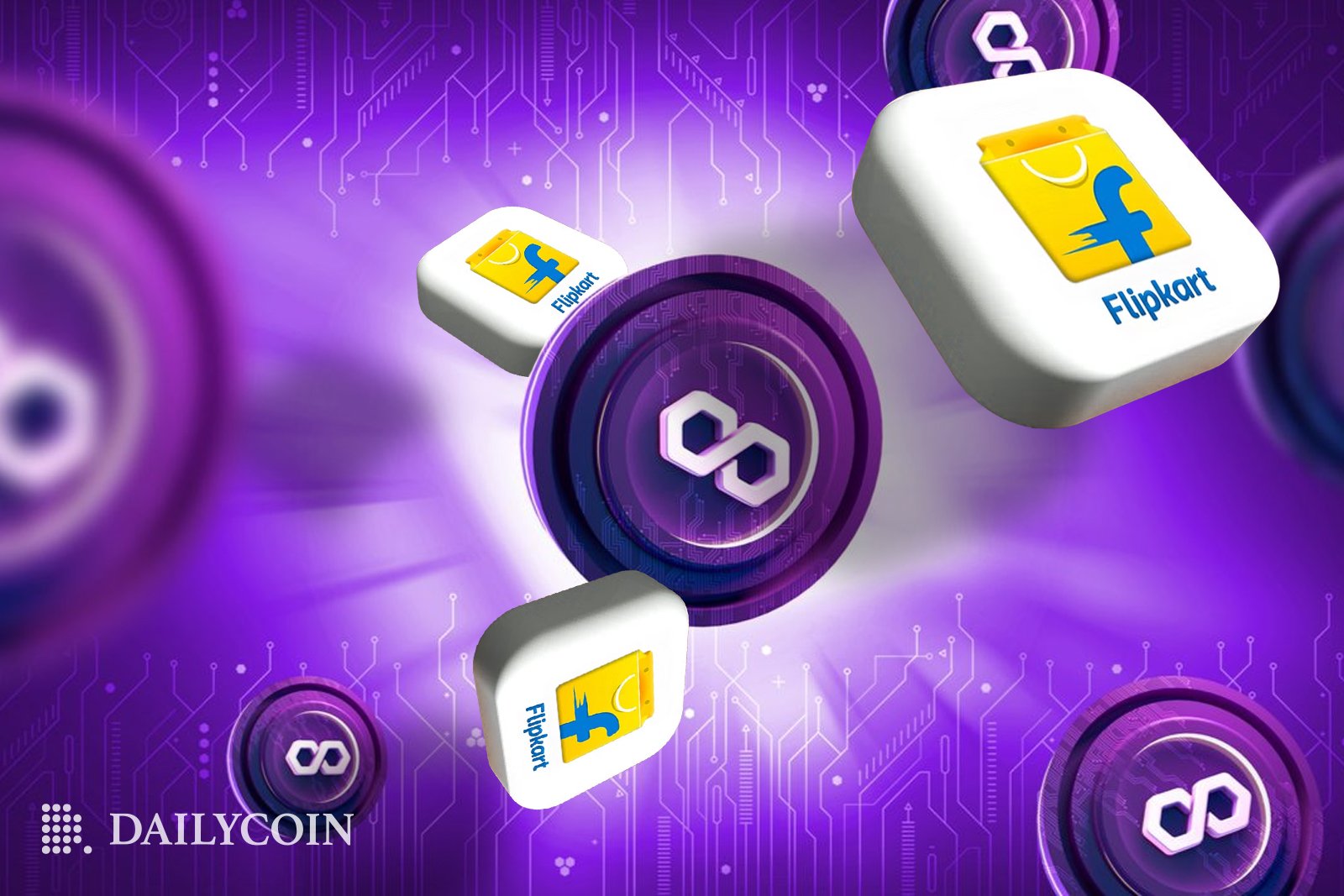 Flipkart has partnered with Polygon to build a blockchain e-commerce center of excellence. 
As a result of the recent development, Flipkart can research and develop new e-commerce services.
Through eDAO, a Polygon-incubated company, Polygon recently entered the metaverse.
Flipkart has joined a long list of prominent companies entering the Web3 space through Polygon.
Flipkart executive and Polygon co-founder expressed excitement over the collaboration.
🇮🇳 India's commitment to #Web3 is getting stronger day by day 💪🏽@Flipkart, India's leading e-commerce giant has teamed up with #Polygon to create a Blockchain-eCommerce Centre of Excellence (CoE) that will strengthen Web3 development & metaverse commerce use cases in India 🌍 pic.twitter.com/boAdgP0nWl

— Polygon - MATIC 💜 (@0xPolygon) December 2, 2022
The innovation will help Flipkart research and develop new e-commerce services in the metaverse and Web3 space. The firm believes Web3 can be decisive in changing the narrative of e-commerce. 
Therefore, Flipkart is exploring means of using Web3 to fine-tune the future of commerce, consumption, and value creation. Above all, the innovation will enhance shopping experiences for millions of users of the India-based firm. 
The recent collaboration follows the firm's move into the metaverse through eDAO, a Polygon incubated venture. Additionally, the e-commerce giant had developed some projects within the sector, including FireDrops and the Flipverse. 
The Flipverse platform enables users to access digital collectibles, brands, and super coins and will feature brands like Puma, Noise, and Nivea.
Now, with the recent collaboration, Flipkart has joined the growing list of prominent firms around the globe to have ventured into the Web3 space through Polygon. In the past, Polygon has onboarded top firms like Adobe, Meta, Robinhood, Nike, and Adidas into the Web3 space.
Notable Reactions to the Collaboration
Among the top executives to have reacted to the collaboration is Jeyandran Venugopal, the Chief Product and Technology Officer of Flipkart. The executive expressed excitement over the collaboration with Polygon, describing the firm as "a company that is at the forefront of blockchain innovation, nationally and internationally."
"Innovation is one of the main pillars for Flipkart, and we have consistently worked towards technology solutions to scale new frontiers and introduce new products and services," Venugopal said.
Echoing this position is Sandeep Nailwal, the co-founder of Polygon. He said:
"Polygon is the go-to blockchain for the world's biggest companies entering Web3. Our mission is to bring the next billion users to Web3, so we are excited to partner with Flipkart to create the Blockchain-eCommerce Centre of Excellence."
India has a large population interested in blockchain technology, but the regulation of cryptocurrencies is unclear. As a result of the crypto tax that was levied in April this year, some Web3 businesses decided to leave the country.