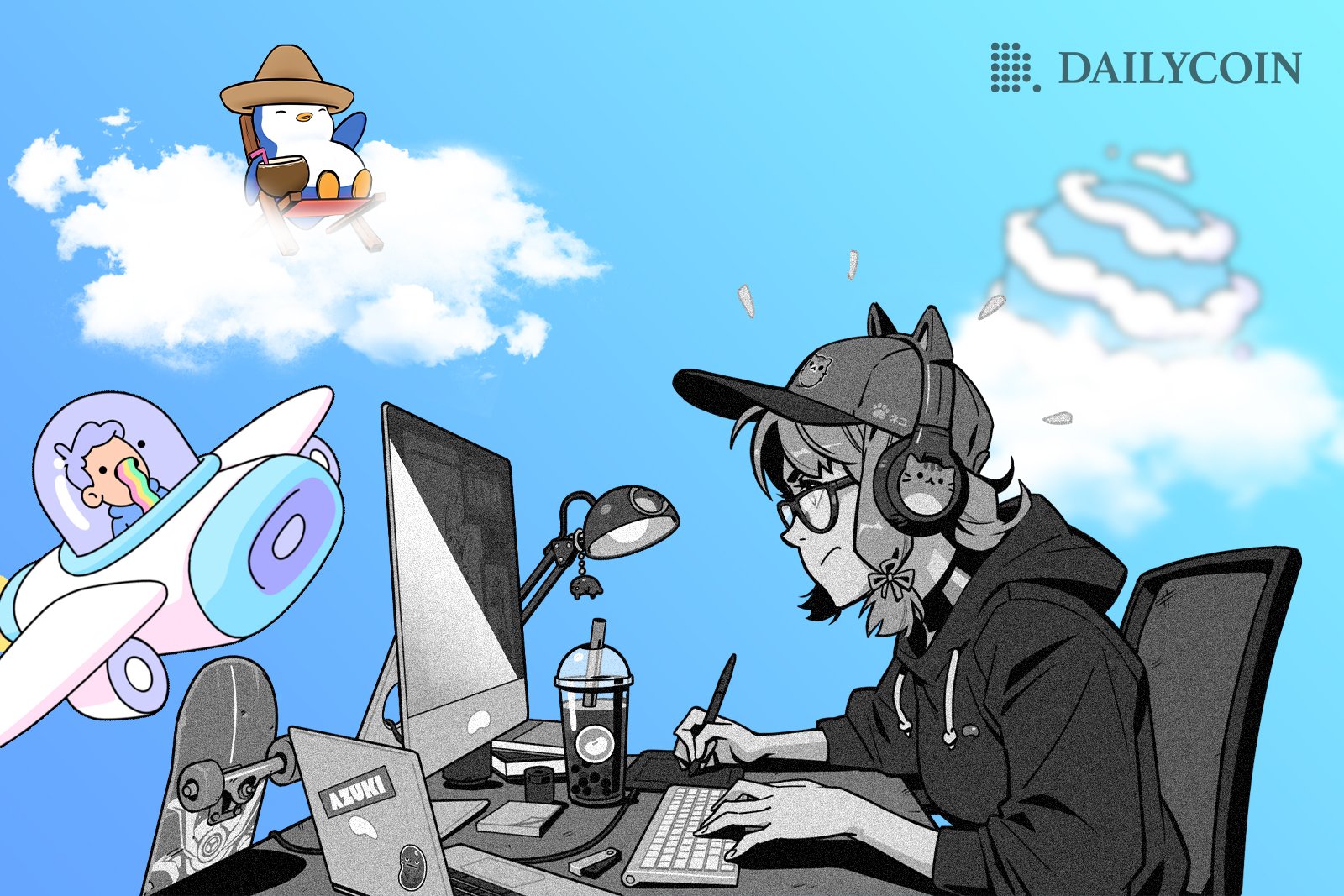 Major NFT collections like Azuki and Doodles have increased their volume by more than 250% in the last 24 hours.
NFT collection Pudgy Penguins crossed the floor price of seven ETH for the first time.
The volume of NFTs on Solana shows strength, with DeGods and y00ts accounting for almost 50% of that volume.
NFT volume has picked up in the last 24 hours, led by three major collections: Azuki, Doodles, and Pudgy Penguins. At the time of writing, Azuki's volume was up 252% with a floor price of 16.8 ETH, and Doodles' volume saw an increase of 286% with a floor price of 7.50 ETH. Meanwhile, Pudgy Penguins saw its floor price cross seven ETH for the first time.  
So far there have been 13 NFT sales above 100 ETH in 2023. All have been in 3 collections:

Azuki & BAYC tied for the most, then Punks. pic.twitter.com/oQV8ZjTRcv

— NFTstatistics.eth (@punk9059) January 4, 2023
Biggest Sales in the Last 24 Hours
The upward trend in volume can be seen across the NFT market, with many other projects showing solid signs of volume. In the more popular segment, the Bored Apes collection saw a 300 ETH sale, whereas Crypto Punks saw an 87.9 ETH sale in the open market in the past 24 hours.
On the other hand, NFT-based DeFi projects like Bend DAO issued over 300 new loans against BAYC. NFT-based AMMs like SudoSwap have also witnessed a surge in volume recently, as the seven-day volume has crossed $200,000 on the protocol. The demand for NFT collection has not remained limited to the Ethereum Chain, with Solana showing signs of an increase in volume. Amongst the Solana NFT ecosystem, DeGods and y00ts account for almost 50% of that volume.
Crypto markets have shown signs of relative strength this year, but the uptrend in the volume of NFT markets should not be seen as a change in market conditions. NFT collectors should exercise caution while making purchases.
NFTs are a growing industry that crossed an all-time volume of over $30 billion last year. The market is expected to grow even more as it finds use cases outside digital art.