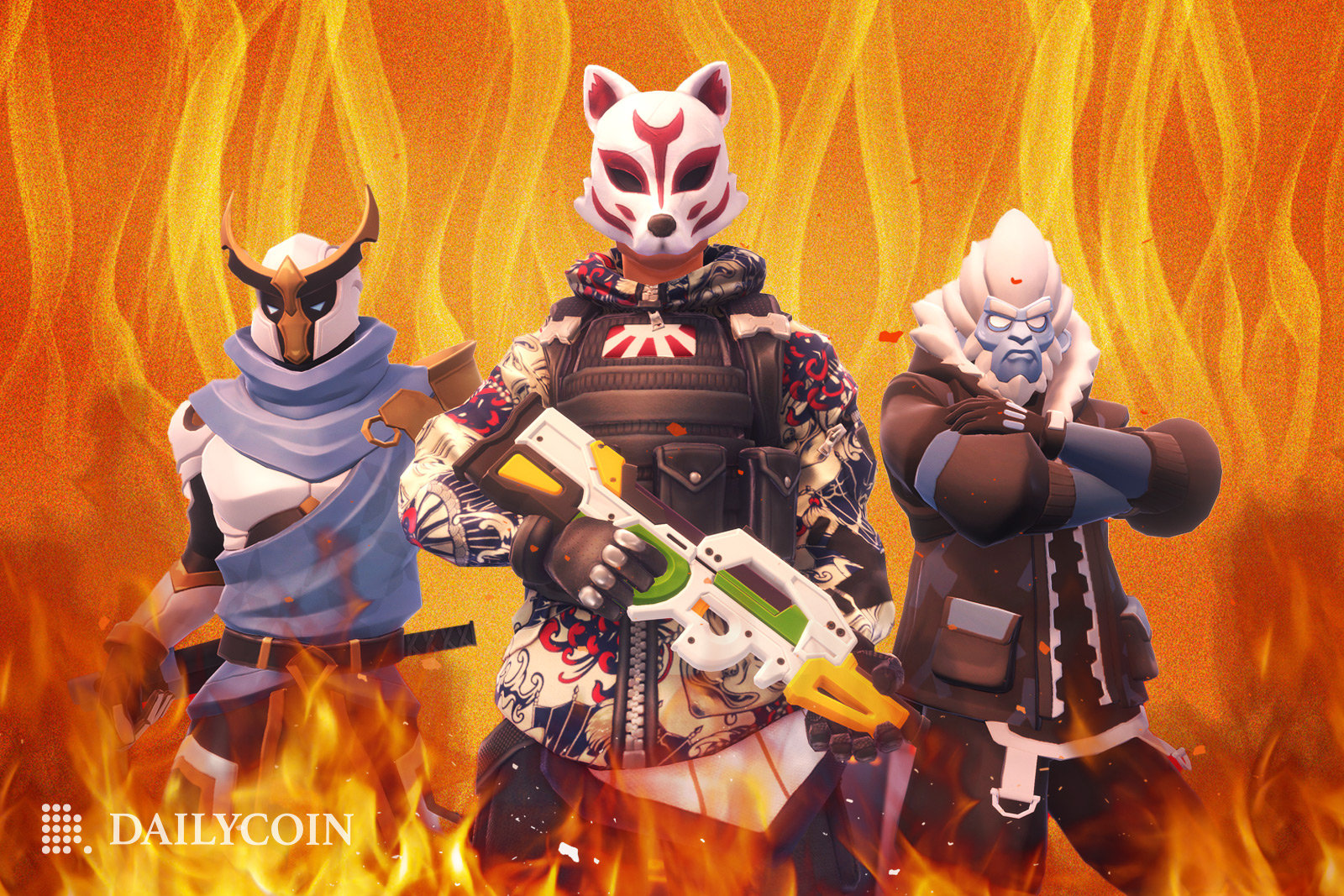 Leading Solana-based browser FPS game Mini Royale has released a new currency called Burn Points. 
Players can now use Burn Points to unlock Hero Shards this season.  
Mini Royale has introduced a new way for players to unlock exclusive in-game heroes for free. Burn Points are a highly anticipated feature, especially since the game kickstarted its new season in December last year.
At the start of the season, Mini Royale Introduced the Premium Samurai Drop, a new way for players to access Premium Heroes by spending SOL to unlock shards.  
However, players can now use Burn Points to unlock Premium Hero Shards in the Premium Samurai Drop for free. Mini Royale announced in December last year that it would release this feature in Q1 2023 and has been successful in doing so. 
By burning a Hero, players remove the NFT from existence for it to be never used again. In blockchain-speak, the players consent to send their Hero NFT to a burn address. It's important to note anything equipped with the Hero NFT will also be burned. 
In return, players receive Burn Points, an in-game currency, which they can use to spend on the Premium Samurai drop. 
Here is a quick breakdown of the Burn Points Mechanic:
Players receive varying Burn Points by burning Loot Hero skins in the Bonfire. 
However, to burn Loot Heroes, players must mint them pre-hand. 
Power Level, Equipped Gear, and Season of the Hero determine Burn Points received by Players. 
Bonus Burn Points will be distributed depending on the burned character's season, gear, and power level. 
Considering items in the game age, players can receive bonus Burn Points for burning items from prior seasons. 
Players can receive a 110% bonus for burning items from Season 1, a 60% bonus from Season 2, and a 25% bonus from Season 3. 
In the current version, only Loot Heroes can be burned for Burn Points; however, players will be able to burn Loot Weapons and unequipped gear for Burn Points in future versions. 
Receiving Burn Points is relatively easy. Players can head to the Bonfire section, choose the Loot Heroes they want to burn, and receive the points. It's important to note that some heroes will provide more Burn Points than others, as previously mentioned. 
Mini Royale has shared that players can also spend Butter for a random bonus multiplier to the Burn Points received. Butter is a game currency that players can earn from the Mini Royale Battle Pass, Clan Wars, and Premium contracts. For 500 Butter, players get a chance to earn up to 10x more Burn Points after burning their Loot Hero skins. 
Moreover, the devs have hinted at players getting Burn Points for fusing Heroes and weapons in the lab in future versions. 
It costs 18 Burn Points to unlock one spin in the Samurai Drop, 164 Burn Points for ten spins, and 1,454 Burn Points for 100 spins.
The amount of Burn Points players receive is dependent on a player's min-maxing skills. Players can earn as high as 40 spins, depending on their strategy.