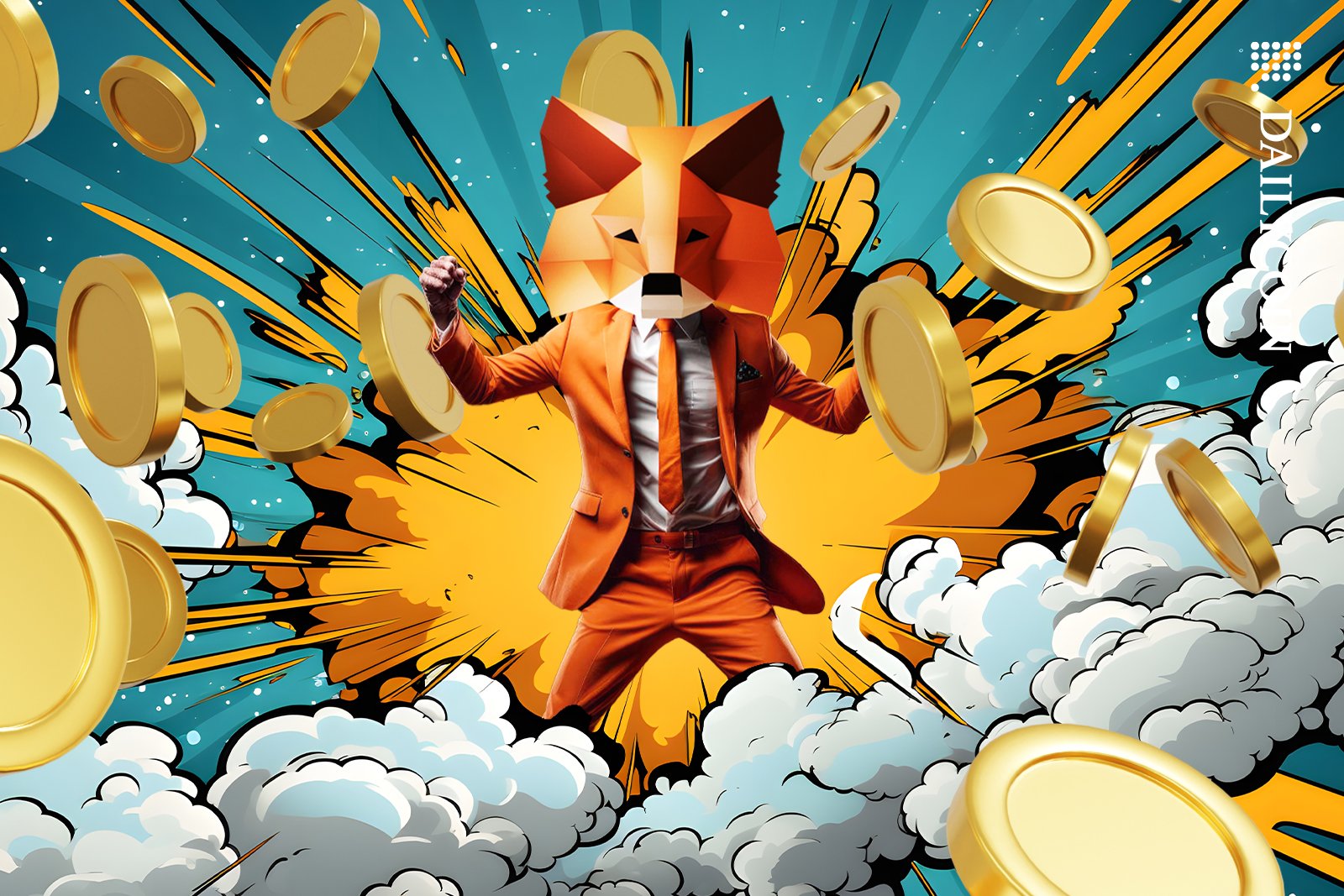 MetaMask launched a new Sell payment feature.
The feature allows users to convert crypto assets to cash.
New phishing scam attacks have sparked concerns among the platform's users.
MetaMask, a popular Ethereum-based cryptocurrency wallet service provider, has announced the launch of its new portfolio functionality, Sell, which allows users to seamlessly convert digital assets to traditional fiat currencies on the platform.
This development aligns with the cryptocurrency industry's dynamic evolution, catering to the growing demand for simplified payment options.
MetaMask Tackles Cash Conversion
On September 5th, MetaMask officially unveiled "Sell" as the latest addition to its Portfolio decentralized application. The innovative feature, part of MetaMask's diverse offerings, will allow users to cash out digital assets on the platform and transfer them to their traditional bank accounts.
Designed to streamline its existing services, Sell offers the platform's users a simpler and more efficient transfer option.
Currently available to users in the United States, the United Kingdom, and select European countries, Sell supports USD, EUR, and GBP. MetaMask added that it intends to extend the feature's availability to other regions, making it an attractive option for its global user base.
The official statement also revealed that, while the initial release of Sell focuses on ETH on the Ethereum Mainnet, MetaMask plans to expand support to native gas tokens on Layer-2 networks. This aims to give users more control over their digital assets, eliminating the need for intermediaries and facilitating better transactions.
Bridging The Gap: Crypto and Traditional Finance.
The new Sell feature is the latest in the series of moves by crypto firms to bridge the gap between cryptocurrencies and the traditional financial landscape. Recent months have seen remarkable integrations of crypto-to-fiat solutions.
On September 4th, Visa announced its partnership with Solana, a strategic move aimed at scaling its financial settlement and streamlining payment transactions using blockchain technology. The partnership looks to facilitate payment settlement options on the Solana network, simplifying the complexities associated with global financial transactions.
Similarly, popular cryptocurrency exchange Binance introduced a SendCash payment feature in August, which provides its Latin American users with simplified access to digital assets. The feature is available to nine countries and allows individuals and businesses within the region to directly convert and deposit crypto into their bank accounts as fiat.
Perhaps the most high-profile was Solana Pay's integration with Shopify, a move aimed at enhancing e-commerce payments by leveraging USDC's stability. The collaboration allows entrepreneurs and merchants worldwide to accept and process faster transactions with no fees.
These strategic partnerships further showcase the transformative potential of cryptocurrency solutions in the traditional financial landscape, creating efficient and transparent solutions.
On the Flipside
The new Sell feature allows users to transfer funds from their wallets to PayPal accounts seamlessly.
MetaMask's existing 'Buy' Feature allows users to purchase digital assets from banking institutions.
Users voiced concerns after recent phishing scam attacks in which hackers exploited foreign government websites to target investors.
Why This Matters
The new MetaMask innovation makes crypto more accessible and user-friendly, ultimately driving wider adoption. As the crypto and traditional finance worlds continue to converge, these developments are poised to redefine how we interact with digital assets and fiat currencies alike.
Discover details of the new Visa-Solana integration for simplified global transactions. Learn more:
Visa Extends Cross-Border Stablecoin Payments Through Solana 

Solana is declared the top altcoin following an exceptional performance. Learn more:
Solana Emerges as Top Choice For Altcoins with Record Inflows