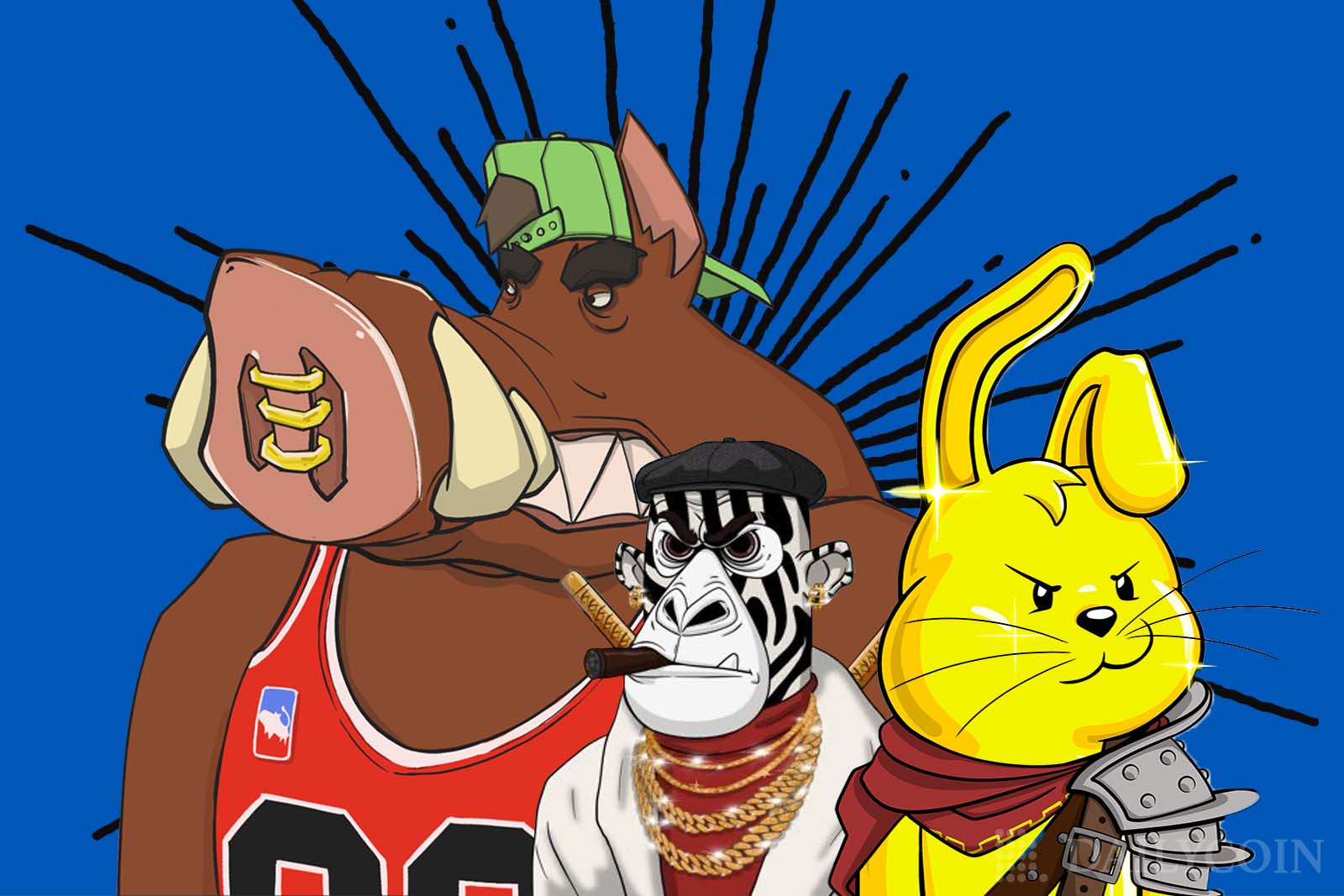 Following the launch of MetaShield functionality on September 12th, Solana-based NFT marketplace Magic Eden received a mix of reactions from the community. 
The new NFT royalty enforcement tool allows NFT authors to flag and blur NFTs that may have been sold, avoiding creator royalties.
Mixed Reaction from Community
After the initial announcement of the launch, the new update received a mixed reaction from the NFT community. The discussion split on whether NFT marketplaces should protect creator rights or cut royalty fees to make NFTs cheaper for collectors. Many addressed the marketplace fees.
Twitter user Grug commented: "There is no way you haven't seen the discussion regarding your own 2% fees on all volume, and then there is the blurring of the jpegs… You're the problem not the royalties, bunch of centralised cucks."
The only discussion that matters is whether or not you guys will lower marketplace royalties to 0.5%. You've been siphoned way to much money from our ecosystem for way to long.

— 𝕭𝖗𝖆𝖓𝖙𝖔𝖘𝖍𝖎.𝖘𝖔𝖑🫰《TYR》 (@Brantoshi) September 13, 2022
yall are so disingenuous "lets call a spade a spade" in the same thread you say this doesnt punish buyers. If you wanna "call a spade a spade" then lets do that. Youre trying to maintain your monopoly by trying to destroy your competitors and making it impossible to trade there.

— Burmpf: The Corn King (@Burmpf) September 13, 2022
However, many have also praised Magic Eden for protecting NFT creators. "People love to be negative but this is sensible and a transparent update. Let creators decide what royalties they want to enforce. Let marketplaces compete on service/product and on service fees (these will probably come down to be fair), but NOT on royalties (creator choice)," wrote Twitter user BWeys.
Magic Eden Defends the Update
On Twitter, Magic Eden marketplace defended MetaShield, noting that it was launched to protect creators, not to punish buyers. The marketplace argued that even though MetaShield is not yet perfect, "zero royalty marketplaces" shouldn't become the industry's standard.
According to Magic Eden, MetaShield was created to allow creators to "monitor Solana NFTs listed with custom royalties" and "take action where they see fit" to protect their brand.
As stated on the Magic Eden website, NFT authors are given "Editor" privileges to conceal the NFT, allowing them to modify the royalties, add a watermark, or blur the image. Once the debt is paid, the Editor can restore the NFT to its original condition.
🧵/ Launching MetaShield:

Royalties are an important revenue stream that supports creators and enables them to grow their projects. These royalties are being threatened by marketplaces allowing collectors to set custom royalties. pic.twitter.com/zoSbd7W1Mf

— Merge-ic Ethen 🪄 (@MagicEden) September 13, 2022
Not every NFT marketplace has taken Magic Eden's side. Sudoswap, an NFT marketplace X2Y2, has emerged as the most prominent opponent of creator royalties.
Recently, sudoswap announced its new marketplace protocol's public release, which comes with no support for creator royalties. Without charging royalties, the platform is more buyer-friendly.
Furthermore, the NFT marketplace obtains the royalty first through the transaction and is not required to pass it on. That's why, according to Langston Thomas of "nft now," even when smart contracts are in place to pay author royalties, it is ultimately up to the NFT marketplace to respect the royalty arrangement. And, of course, enforcement of royalties always raises the question of centralization.
The new tool by Magic Eden came only a few weeks after NFT marketplace X2Y2 introduced a new feature that allows buying an NFT to decide whether they pay a royalty fee and how much. 
In June, OpenSea NFT marketplace announced scaling review and moderation on their platform to cut down critical response times in case of scams and fraud. One of the updates introduced to the platform is the automatic hiding of suspicious NFT transfers to reduce their visibility on users' profile pages. The marketplace came under fire because of failing to employ reasonable security measures and profiting from the sale of stolen NFTs.
According to DappRadar, Magic Eden marketplace rates second, after Opensea, with a $4.13 million trading volume. Also, it is the largest NFT marketplace on the Solana blockchain.