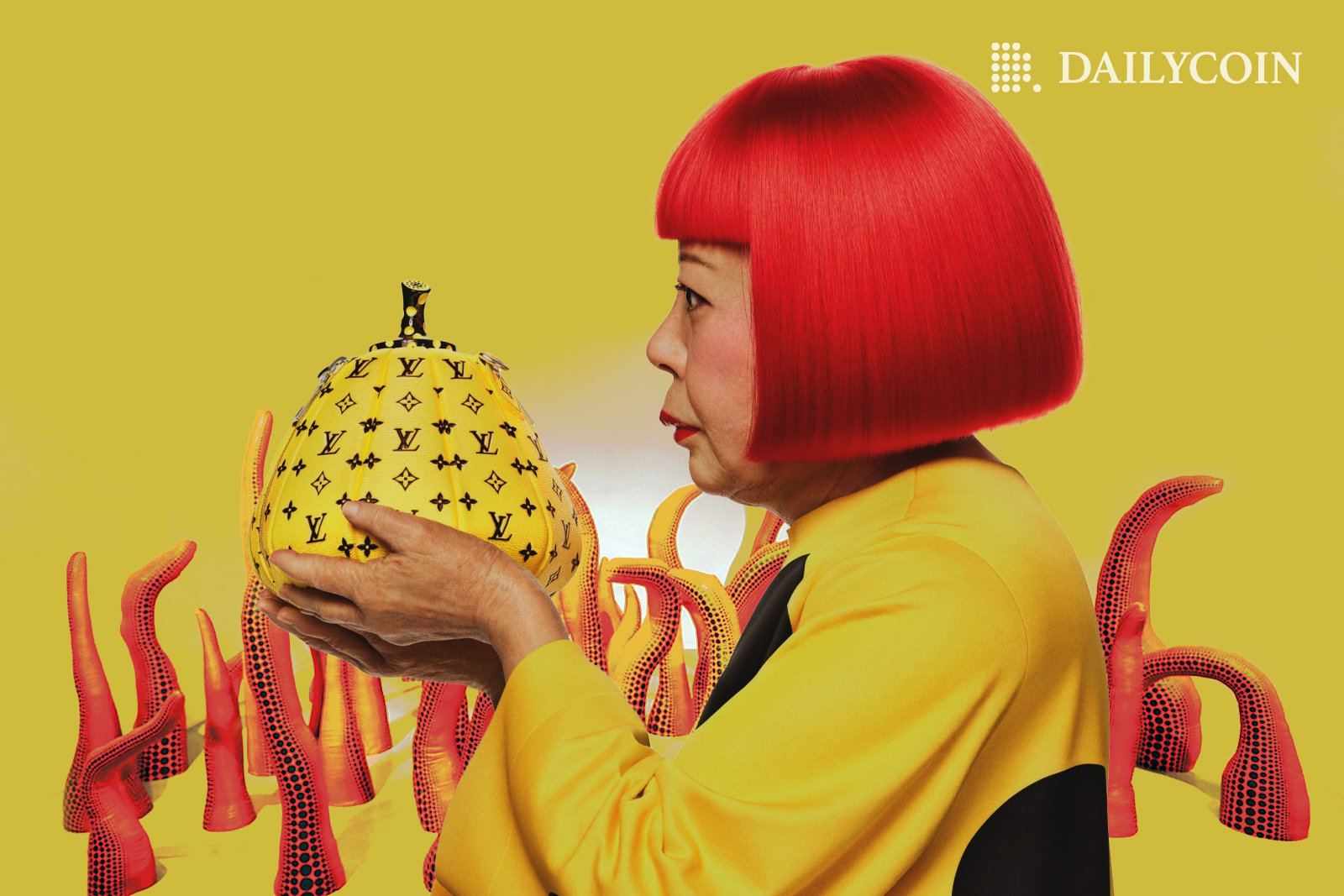 Louis Vuitton has partnered with Japanese artist Yayoi Kusama to create a new collection celebrating unprecedented creativity. 
There are rumors of an associated NFT drop but no formal verification from the main sources.
The collaboration could indicate the continued adoption of NFTs in the luxury industry.
"Reinterprets the Maison's iconic pieces, infused with the artist's signature motifs."
Since the announcement of the Louis Vuitton x Yayoi Kusama collection, speculation about a 10, 000 NFT drop has surfaced along with an unverified OpenSea collection, which seems to be the information source.
The reported launch of 10,000 NFTs will commemorate Louis Vuitton's 200th anniversary.
Louis Vuitton partners with the 93-year-old Japanese contemporary artist Yayoi Kusama to launch 10,000 NFTs. In commemoration of its 200th anniversary, Louis Vuitton will allow buyers to convert these NFTs into physical products. https://t.co/mttc0rUC5c

— Wu Blockchain (@WuBlockchain) February 6, 2023
"Louis Vuitton will allow buyers to convert these NFTs into physical products."
Some comments have been made that the price of the NFTs will be in the vicinity of four ETH when considering the price of other luxury brand NFTs.
Furthermore, an unverified OpenSea collection titled Louis Vuitton x Yayoi Kusama was created in February 2023, which listed 46 items on February 7th, 2023, with an average price of four ETH.
The information in the description is reciprocated in a number of Web 3.0 news publications, but interestingly, in major fashion publications like Harper's Bazaar and High Snobiety there is not a whisper about the NFT drop.
If the speculations are true, endeavors like the Louis Vuitton and Yayoi Kusama collaboration could exemplify NFT acceptance in the luxury industry and the synchronicity of traditional and digital art.