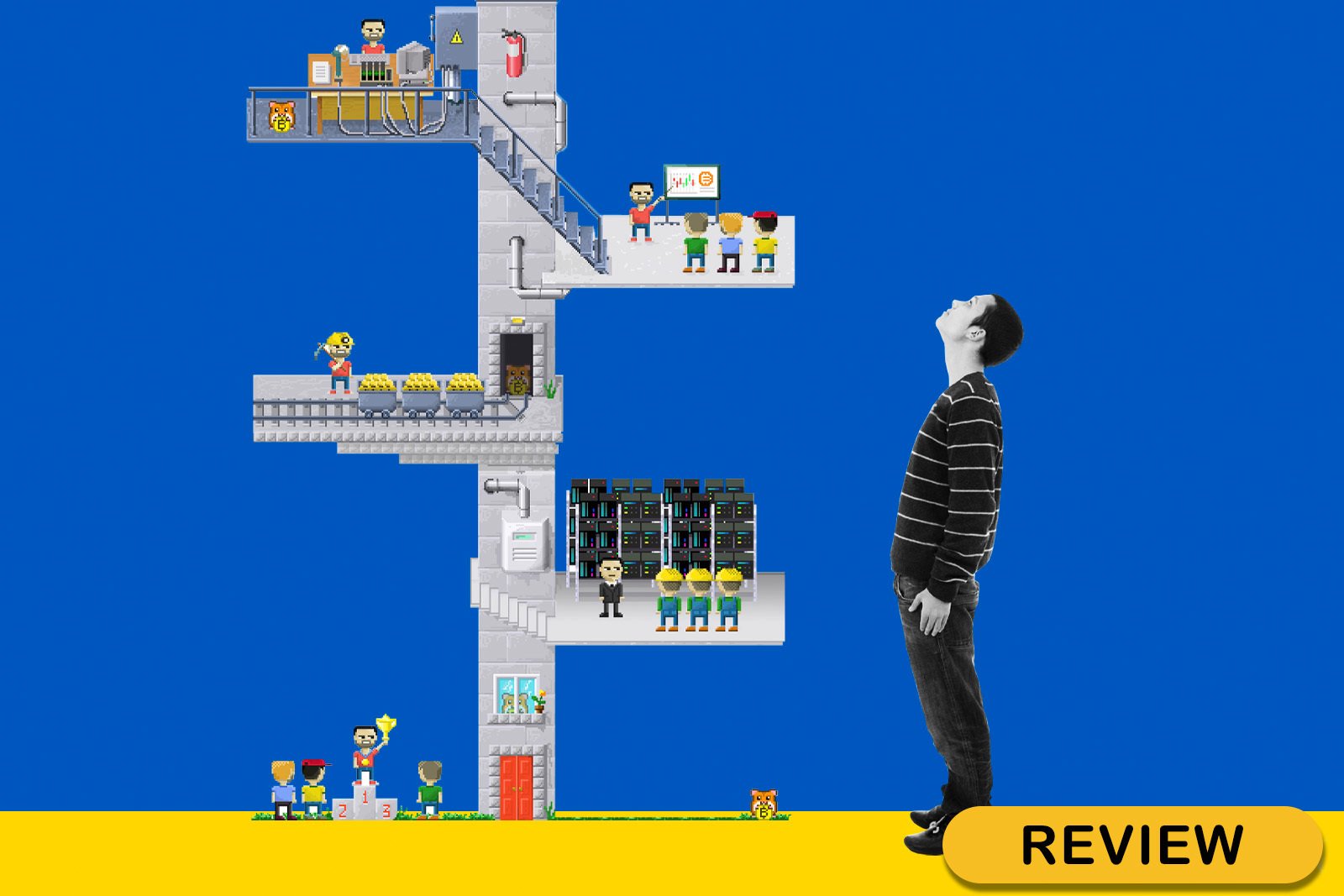 With the widespread adoption of blockchain technology, there has been a rise in the popularity of play-to-earn games that enable players to earn rewards with real-world value. On top of in-game rewards, some platforms also provide learning opportunities through gaming.
In 2022, Bitcoin mining has continued to be tremendously profitable. Approximately $20 million USD worth of Bitcoin is mined daily by Bitcoin miners, totaling around $600 million per month. With Bitcoin's mining difficulty increasing by as much as 9% per week, it is likely that the number of miners trying to capture a portion of these funds is also steadily growing.
While crypto mining can be relatively easy if you have the right hardware, it still requires skills and well-rounded knowledge of blockchain technology. Gamifying the learning process could be a great starting point for someone looking to gain a better understanding of crypto mining.
To find out if our assumptions about games helping users learn about crypto mining are correct, we decided to take a look into a play-to-earn game simulating crypto mining. Ultimately, we opted to focus on RollerCoin. The game has three million active users and appears to be quite  popular in the mining simulator genre.
In RollerCoin, players have to deal with real-world problems, such as following cryptocurrency rates, calculating which coin is more profitable to mine, and recharging mining machines, all skills that are vital when dealing with real-world crypto-mining activities.
The game design is based on three concepts. The first is "Network Power," which refers to the combined mining power of all players. Secondly, every player has their own personal mining power. This personal mining power can be built by playing mini puzzle-like games, participating in seasonal events, and purchasing mining machines.
The third is the 'Mining Block.' Every block has a fixed reward in crypto, which is divided between all players based on their mining power. The more mining power players have, the larger their cut of a mining block will be.
Like all play-to-earn games, RollerCoin also has an in-game marketplace where they encourage gamers to trade their mining machines to earn extra income or improve their mining facility. The internal game market uses an in-game coin called RLT. The coins are developed on the Ethereum (ETH) blockchain and can be used to make all in-game purchases.
At the moment, RollerCoin is offering Bitcoin (BTC), ETH, DogeCoin (DOGE), Binance Coin (BNB), Polygon (MATIC), and recently added Solana (SOL) for mining. Players can withdraw accumulated crypto funds or choose to reinvest them in their mining facility to increase their future passive income.
How Much Income Is Realistic?
You can't talk about "play-to-earn" games without looking at their real-world rewards. RollerCoin's mechanics are based on mining power, so the main goal for gamers is to raise their facility's mining power (hash power) to ensure more significant rewards.
There are two ways to raise the power levels: one is buying miners and the other is playing the games. However, there is a catch here. When purchasing a new miner, a player adds permanent power to their facility. Also, the miner works all the time, even when the player is offline. This costs money.
On the other hand, players can add power for free by playing games. However, this additional power is functional for 24 hours only. To keep the mining power stable, gamers must play daily to compensate for the power decrease from previous days.
An estimated 1,000PH (hash power) is equivalent to $0.3 per day in the Rollercoin earnings calculator. In other words, if players keep a consistent mining power of 1000PH daily, they will receive $0.3 per day. Unfortunately, reaching 1000PH is more complicated than it first appears. To get 1000PH, it takes around 20 hours of gaming.
Some experts believe that the current play-to-earn economic model is unsustainable and has a high probability of failure. Certain play-to-earn models rely on a steady stream of new players, which resembles a pyramid scheme in which the existing players earn based on how many newcomers they bring. 
Play-to-earn gaming rose together with the development of blockchain technology. It is an integral part of the metaverse and new digital economies that are evolving in the digital space.