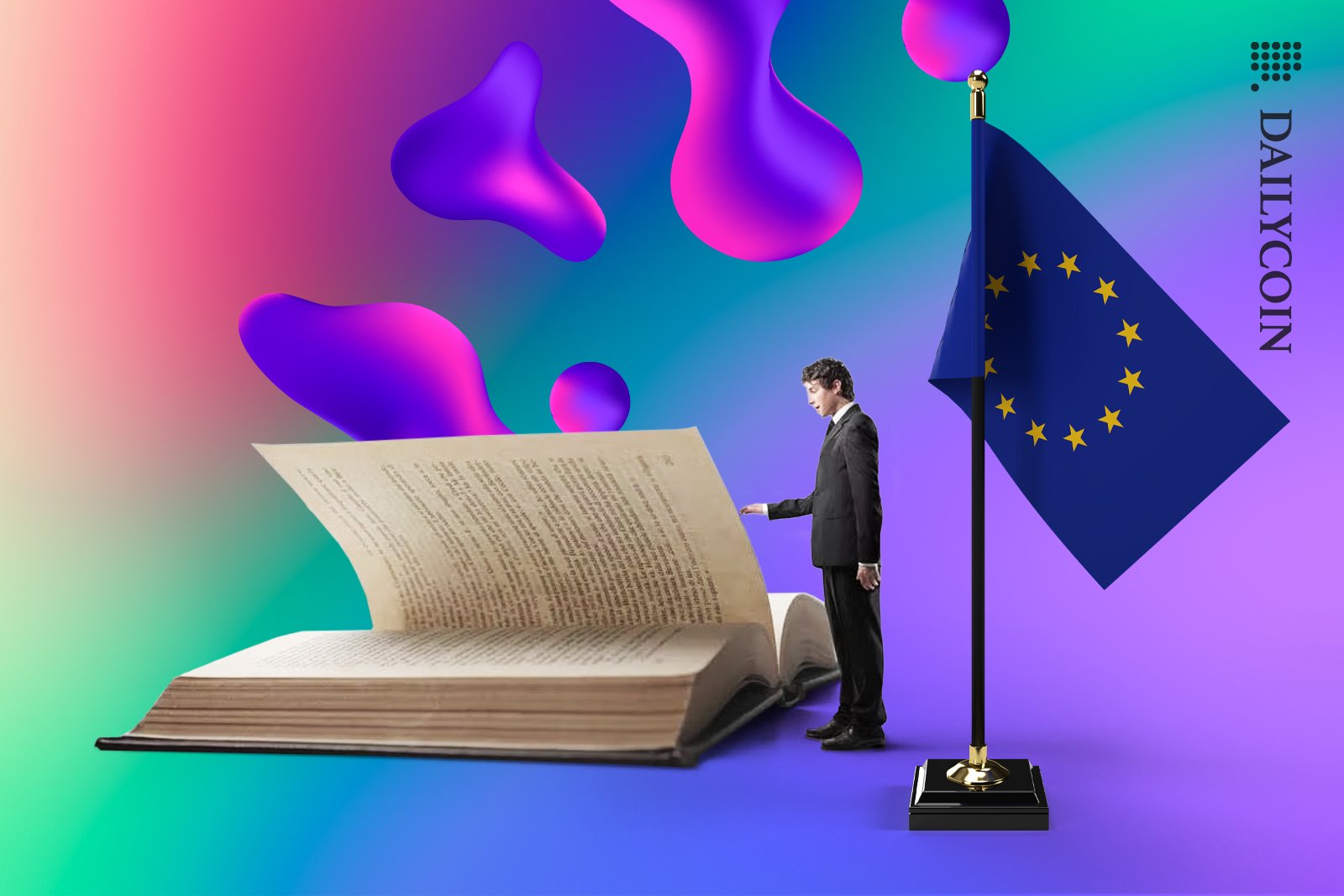 Advertising compliance has been a hurdle for crypto firms.
MiCA has the potential to change the narrative for firms in Europe.
The landmark crypto framework is just months away from becoming applicable.
The global nature of crypto places a unique burden on firms in the industry: compliance with regulations across multiple jurisdictions. One key area where crypto firms feel this strain is advertising, highlighted by recent struggles to comply with FCA advertising policies in the U.K. and lawsuits against influencers like Kim Kardashian, Floyd Mayweather, and Jake Paul.
With firms' ability to build a customer base hanging in the balance, the Markets in Crypto-Assets (MiCA) regulatory framework offers a way to simplify this process for firms in Europe, according to Karolis Jonuška, iSun and swissmoney's Head of Legal, who spoke with DailyCoin ahead of his appearance at Web3 Summit Vilnius 2023 on November 9.
MiCA to Be a Game Changer for Crypto Marketing
Marketing is essential to any business strategy. It allows a business to attract new customers, maintain engagement, and showcase new products, especially for firms in emerging sectors like crypto and blockchain technology.
According to swissmoney's Karolis Jonuška, however, it has been difficult for crypto firms to fully and compliantly utilize the space.
In response to questions from DailyCoin Sections Editor Stefan Trapp, Jonuška noted that advertising rules remain a gray area despite recent advancements.
"There are some rules now being developed or are already developed and help with that [crypto advertising]. But in the crypto early days, even in the last year or two, this was kind of a gray area for many of those companies."
With the advent of MiCA, which brings uniform crypto rules to the 27 member countries of the European Union, Jonuška expressed that marketing compliance hurdles will become a thing of the past for crypto firms doing business in Europe.
"Crypto firms will be able to passport their authorization and market throughout Europe without worrying about whether they comply in one jurisdiction but not in another. 
Companies will no longer need to spend excessive resources to adhere to compliance regulations in every single EU jurisdiction. I think this is the great aspect of it [MiCA]," he enthused, speaking about the changes he projects MiCA to make to the landscape in Europe.
MiCA's marketing rules require that communications from crypto firms and projects are seen as fair and not misleading. The regulatory framework also requires that these marketing communications are consistent with project white papers.
Highlighting specifics that can be expected with implementing the crypto regulatory framework, swissmoney's Jonuška pointed to current advertising rules in Italy and Spain.
"Spain and Italy are good examples, where they actually enacted very specific rules for crypto advertisement and marketing. There are specific rules for, for example, the percentage of screen space the disclaimer has to take, what they can say, what they cannot say, how they have to inform the regulator in advance before the campaign is launched, etc."
Jonuška's comments come as preparations for MiCA enter high gear.
The Road to MiCA
Regulators and crypto firms are racing to meet MiCA's requirements as the clock ticks on applying the crypto regulatory framework.
Marketing rules hailed by swissmoney's Karolis Jonuška make up only a small portion of MiCA's transparency focus, as highlighted by the European Securities and Markets Authority's (ESMA) second consultative paper published on October 5. 
The paper focused on five key areas, including trade transparency measures and record-keeping requirements for crypto asset service providers.
MiCA's transparency focus promises to provide greater oversight over the operations of crypto firms and projects, significantly minimizing the chances of another FTX or Terra-like blow-up.
However, aspects of the regulatory framework, like the travel rule, which requires the declaration of asset withdrawals exceeding €1,000 to self-hosted wallets, have raised privacy concerns.
MiCA has two separate applicability timelines for its provisions. While parts of the framework governing stablecoins will become applicable in June 2024, other rules regarding crypto assets and crypto asset service providers will become applicable in December 2024.
Web3 Summit Vilnius, 2023
Web3 Summit: Impact the Economy powered by swissmoney is Europe's premier crypto, Web3, and blockchain conference. Poised to transform how Europe uses the technologies of tomorrow on November 9th, Web3 Summit 2023 will bring together the brightest minds from across the Web3, tech, and financial industries as global government officials, Fintech firms, developers, promising startups, crypto investors, and miners work to shape the future of crypto, Web3, and the metaverse.

Karolis Jonuška is set to speak at the event. The Head of Legal at swissmoney will participate in a panel to debate how crypto changes traditional finance engines and to what extent the great systems will be integrated.
On the Flipside
Why This Matters
Introducing clear advertising standards with MiCA will help protect investors across the EU from scams. At the same time, it will make it easier for firms to market products and services in a compliant and resource-efficient manner across the EU.
Read this to learn more about MiCA:
EU's MiCA Crypto Regulations: What You Need To Know

Find out more about LOOM and its meteoric rise in the past month:
What Is LOOM and Why Is It up 518% in the Past 30 Days?